Bernie Sanders to visit Atlanta this weekend in support of Vincent Fort
The former presidential candidate throws his weight behind the current mayoral hopeful
Mayoral candidate Vincent Fort recently announced that Senator Bernie Sanders will visit Atlanta this weekend to rally for Fort's campaign. Fort says that the former presidential candidate will stump for him at an event planned for Saturday, September 30.
An early advocate for Sanders' 2016 bid for the White House, Fort has aligned his run for mayor with many of the political ideologies held by the Vermont senator — centering on key issues like prioritizing affordable housing, increasing minimum wage and decriminalizing marijuana inside Atlanta's city limits.
Fort says he's "thrilled" about Sander's upcoming appearance: "This is more than a campaign, it's a movement. We're really looking forward to Sanders coming to help build the infrastructure for what we hope to do for the city."
While the campaign could not yet provide information about the location and the time of Saturday's rally, Fort assured that Sander's appearance was definite. "Bernie's bought his plane tickets," he says. "It's happening."  
More By This Writer
Thursday December 12, 2019 12:24 pm EST
Twin Peaks at Variety Playhouse, Daughters at Masquerade, BUG Off Benefit Show at the Mammal Gallery, and more |
more...
Thursday December 5, 2019 01:54 pm EST
Seeds of Sound Music and Arts Festival at the Bakery, Antarticats farewell show at the Drunken Unicorn, Wrecking Bar Strong Beer Festival, and more |
more...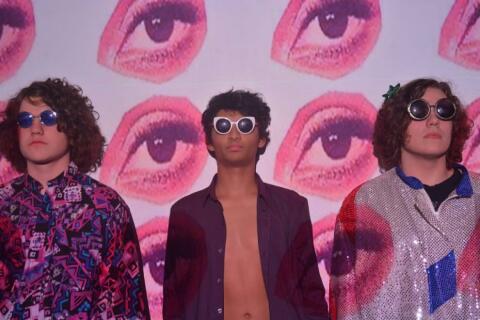 Wednesday November 27, 2019 01:13 pm EST
Thanksgiving events throughout the city, Small Business Saturday, Plasma Fest at the Bakery, and more |
more...
Wednesday October 30, 2019 05:21 pm EDT
Halloween celebrations at the Bakery, the Titos play at 529, Chomp and Stomp 2019: Chili Cook-Off and Bluegrass Festival, and more |
more...
Thursday October 24, 2019 10:58 am EDT
Brazen Youth at Masquerade, Night of 1,000 Covers at the Bakery, Shepherds' Insignificant Whip LP release show at 529, and more |
more...
Search for more by Jacob Chisenhall