Braves' fireworks show goes horribly wrong, sets American flag ablaze at home opener
Oh No!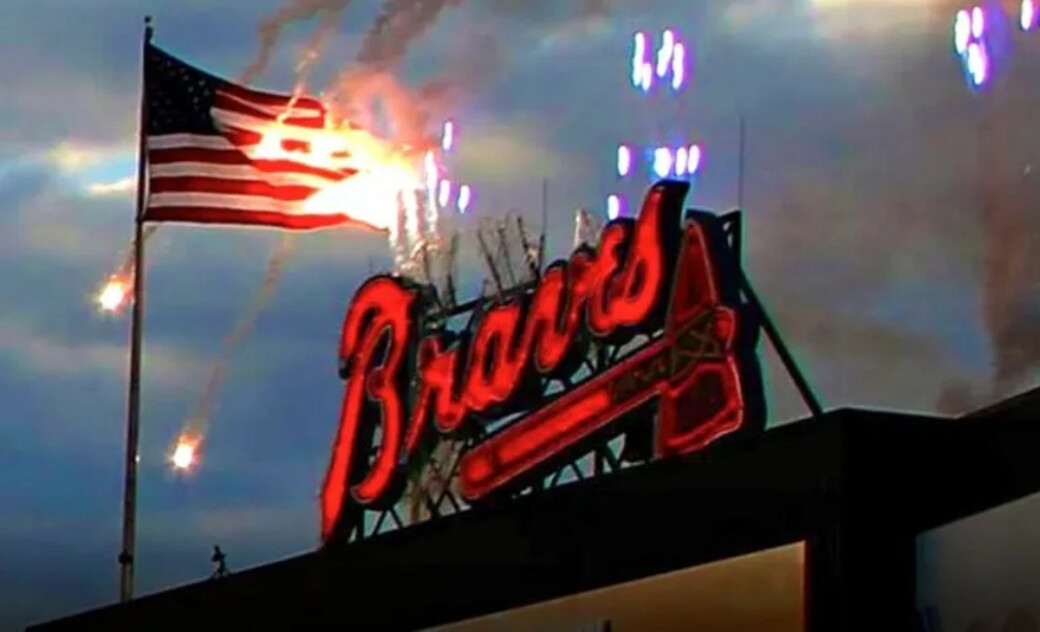 Things didn't go exactly as planned during the Atlanta Braves' home opener. After honoring former home run champion Hank Aaron before last night's game, the Mets proceeded to shut out the Braves 4-0. They then somehow managed to light an American flag on fire with a misguided fireworks show.
According to 11 Alive, the ball club's pregame pryotechnics caused the U.S. flag atop the Ted's scoreboard to go up in smoke. They shared the following photo:
.@Braves planned new pyrotechnics and accidentally lit an American flag on fire. http://t.co/sSUAymnSMo pic.twitter.com/AEq7q5OneR
- 11Alive News (@11AliveNews) April 9, 2014
"We tried pyrotechnics from a new location last night (on top of BravesVision) and one went awry burning holes in the flag," Braves spokeswoman Beth Marshall tells CL. "The flag is made of flame retardant material so it didn't catch fire, but it did burn holes."
The Braves have replaced the American flag and will stop using pyrotechnics in that part of the stadium. Carry on!