Love & Tinderness: The Round Up, Part 1
Jess Bernhart breaks down the usual suspects of dating apps in the A.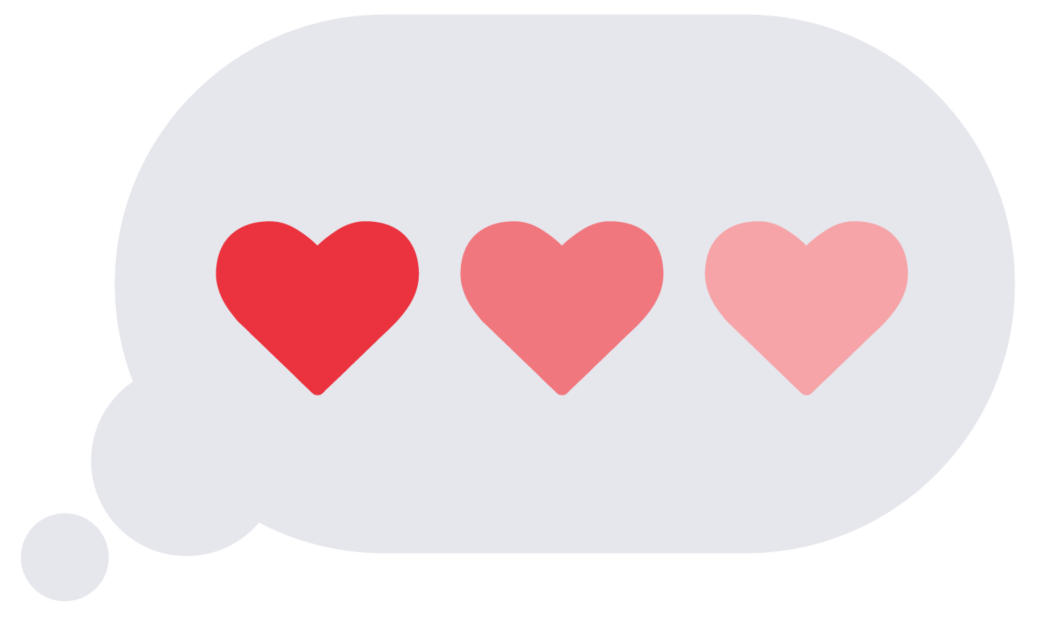 For reasons that have nothing to do with fears of dying shriveled and alone, I signed up for a diverse array of dating platforms. (Let's call my motives "research.") So that my experience on these sites is not totally in vain, allow me to share my findings with you.
Match.com is the Grandaddy of dating sites. The site was founded in 1995, when the World Wide Web itself was merely 6-years-old, still running around naked and eating its own boogers. Since that innocent time, Match has grown into a behemoth of online matchmaking — the wellspring, if you will, with all other sites more-or-less duplicating the platform.
Since almost all sites now resemble Match to some extent, I asked a friend what, if anything, makes Match unique. "Well, it's like all the others, except you're paying for it." And it's true — Match.com is one of the very few dating sites users have to pay for. As that sank in for both of us, his face morphed into a mask of disgust as he repeated, "You're paying for it. You're paying for it," which cycled like the refrain in a horror movie.
Now I can't stop seeing Match as some nightmarish pimp, kind of a Flava Flav character, except he's got my biological clock around his neck and is wearing my grandma's flowered hat, saying things like, "You should settle down already," and, "When you know, you know."
OkCupid: The offspring of the Pimp and very similar in functionality, but free. My experience on OkCupid almost makes the Pimp look like Albert Einstein in a tuxedo, because with free membership come profiles with seemingly arbitrary capitalization — and a lot of shirtless-and-flexing pics taken in the bathroom mirror. While I respect the Gym Tan Laundry (GTL) lifestyle, it isn't something I hope to embrace in person-form.
Pro-tip: OKCupid does not allow you to change your username once you've set it, so when creating your profile, resist the urge to enter something like "ManRepeller" as a .. joke.
Bumble: A mobile dating app that is very nearly Tinder, but distinguishable by its yellow hue and "feminist" spin. Once two people have both liked each other, women have 24 hours in which to send the first message — a marketing schtick that is the virtual equivalent of a Sadie Hawkins dance.
A very informal survey indicates that Bumble is almost exclusively populated by beautiful people who play tennis. The sort of people with wit and intelligence so sparkling, I imagine they could be replaced at dinner with a lifesize cardboard cutout and no one would notice.
Happn: While Tinder, Bumble, and many others pull matches based on geographic proximity, this app takes it to the next level. You allow the app to continuously access your location, draining your morale and data limit. Then, every time you cross paths with another "happn member," their profile shows up in your feed, with the time and location where your paths crossed.
The app might be cool in a more pedestrian city, in which your foot traffic is somewhat indicative of your lifestyle. But given that the majority of men in my feed were going the opposite direction on 75/85, all we really have in common is cars.
Nonetheless, important judgments can be made based on where you passed someone. Apparently I crossed paths with quite a few handsome fellas outside the Free At Last bail bonds shop. Lesson learned: for improved matches, stop visiting playgrounds, pawn shops, and prisons.
Finally, Coffee Meets Bagel: Unlike the apps that encourage hours of mindless swiping, Coffee Meets Bagel gives you one daily "bagel," as though also trying to shame you into the idea that one bagel is as many as you should eat in a day. However, you can earn "beans" by logging in frequently, referring friends, or helping strangers choose their best photos. Failing that, you can pay large amounts of money for more beans, or throw in the towel and browse a limited number of "Boneyard Bagels" which, again, does very little to boost your sense of worth. Overall, this app leaves you hungry, physically and emotionally.
And perhaps you've noticed the gaping oversight of my personal favorite, Tinder. Fret not. Part 2's all about that magical app, including my ding-dong theory of why it's so popular in the A. It's city planning, y'all. Stay tuned.