Neighborhoods - Adair Park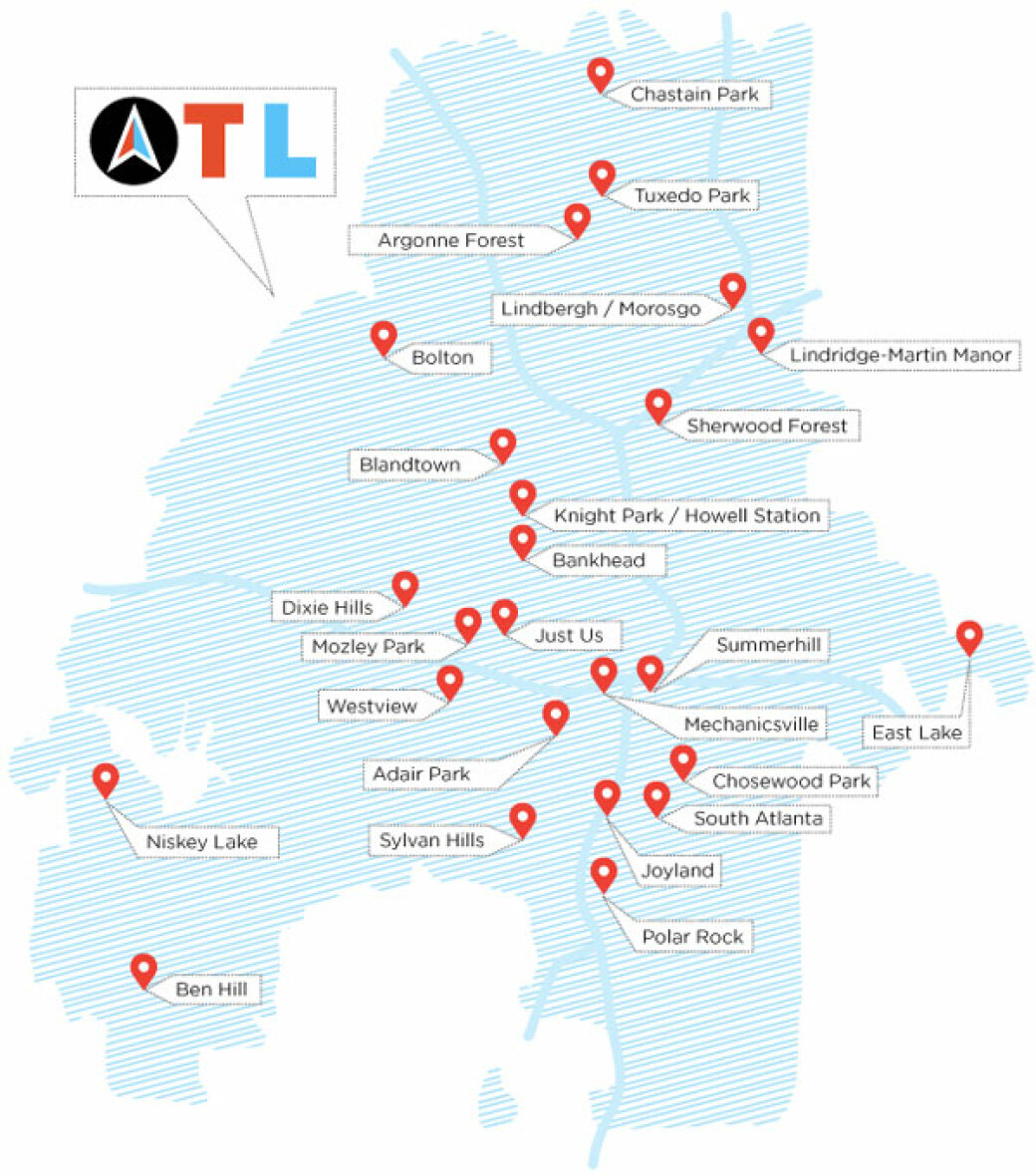 Adair Park, which bills itself as "Atlanta's best kept secret," is punctuated by the quintessential elements of that old turn-of-the-20th-century charm: large front porches, landscaped gardens, and picturesque bungalows. Founded in 1892 by George Adair, the same developer who helped build Virginia-Highland and Morningside, the neighborhood suffered from white flight in the 1960s. In recent years, a young, urban crowd has begun to repopulate the neighborhood, enjoying affordable prices on homes and a close proximity to the West End MARTA station, Downtown, and the Atlanta Beltline. — Cleo Durham
More By This Writer
Thursday May 14, 2015 04:00 am EDT
Go behind the scenes, under the ground, and around the Beltline |
more...
Thursday April 30, 2015 02:24 pm EDT
Calvin Kimbrough
Wilton Hugh 'Wolf' Thomas
Members of Gentle Spirit Christian Church and the Open Door Community will hold a memorial service at Candler Park on Sunday morning to celebrate the life of Atlanta musician and longtime street personality Wilton Hugh Thomas, better known as "Wolf."
Thomas was beloved by many in Little Five Points, where he spent many years helping other homeless...
|
more...
Monday April 20, 2015 02:39 pm EDT
Sixty-three percent of likely voters in Gwinnett County support the expansion of MARTA into the county, according to a recent poll by the Gwinnett Chamber of Commerce.
The survey shows the county's attitude toward MARTA is changing. Gwinnett voters have rejected joining the transit agency three times over the decades — most recently in 2008, in a nonbinding poll....
|
more...
Monday April 6, 2015 04:19 pm EDT
"Hold your burgers, hold your fries, make our wages super-sized!" Atlanta protesters chanted outside of the McDonald's just north of MARTA's Five Points station.
About 30 labor protesters last Thursday gathered Downtown near the intersection of Broad and Marietta streets to hoist signs, share anecdotes about their jobs, and call for wage increases not only for McDonald's workers but for all...
|
more...
Friday March 27, 2015 03:15 pm EDT
Joeff Davis/CL File
Clarksville, Ga., resident Sarabeth Fowler said that the state's medical marijuana bill will help her eight-year-old daughter, Ava, gain access to a drug that "completely takes away her seizures."
After more than a year of heated debates, state lawmakers have finally approved Georgia's first-ever law legalizing the possession of a liquid form of medical marijuana to help...
|
more...
Search for more by Cleo Durham
array(7) {
  [0]=>
  int(242)
  [1]=>
  int(718)
  [2]=>
  int(1)
  [3]=>
  int(149)
  [4]=>
  int(1275)
  [5]=>
  int(95)
  [6]=>
  int(895)
}