CL 2018 Fiction Contest, 2nd place: 'Smoked Paprika'
"Smoked Paprika" by Jen Hallaman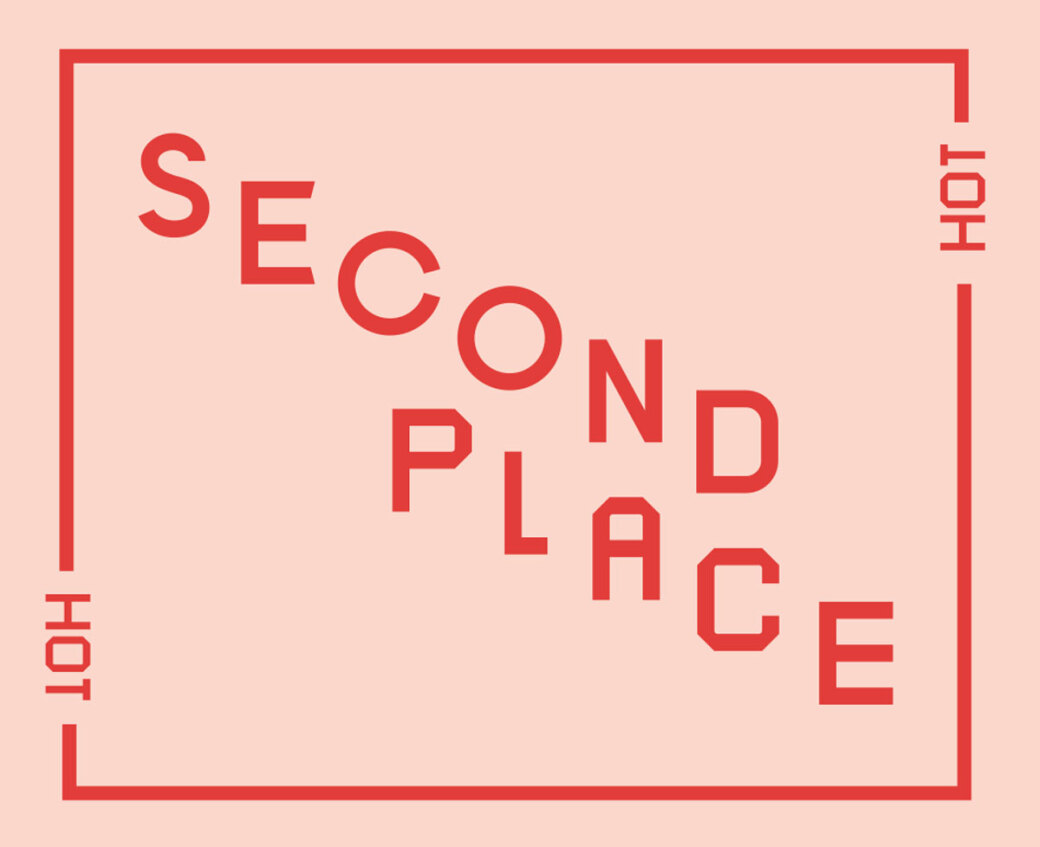 "Just a little bit of heat," my mother used to say as she stirred the deep red powder into her minestrone. As the thick, rich liquid simmered, the subtle spice would mingle with tangy garlic, sweet basil, and hearty beans. When I was too little to help with the cooking, I would sit at the sturdy oak kitchen table and run my fingers across the rough linen tablecloth as the smell of the soup saturated the air around me.
I wonder if Mom even remembers what the secret ingredient is, or if she just knows that once there was one. They say that smell invokes the strongest memories. Perhaps aromatic garlic and onions had triggered the slightest something in my mother's decaying brain.
Climbing on to a kitchen chair for a better view of the spice cabinet, I search more frantically. Maybe the secret ingredient could bring back just one or two of the things my mother has forgotten so far. Or at least preserve some of what remains: that she had a daughter named Ella once, that Kat's long dark hair and gray eyes seem familiar.
But no, the spice cabinet contains salt and pepper, and some stale onion powder and oregano. What I'm looking for is not here. Why would it be? Mom doesn't cook, of course, and I normally bring over one of the many make-and-freeze meals I have stashed away for our busiest weeks: hasty casseroles and lasagnas and frittatas. Our ritual of cooking together, just Mom and me, has been lost for a while now.
Kat sits on the cream-colored couch across from her grandmother. She's known this couch, the oil paintings on the wall, the soft blue carpet, for her entire life. Her first shaky steps were spent travelling from the floral armchair where Mom now sits to me, holding my arms out near the coffee table a few feet away.  On the end table, there's a tiny clay pot shaped like a flower that she hand-crafted in art class. She gave it to Mom for Christmas, wrapping it in delicate white and silver paper spritzed with perfume and topped with curling ribbon, just like she learned from her grandmother. But I can see that this place no longer feels like home to her. Not without Mom here in the way she used to be.
Mom glances at Kat nervously, as though she's not quite sure why this strange girl is still on her couch. "And what grade are you in school, dear?" she asks, just like she does every time we come over. Kat smiles and says "Tenth. We're on winter break now."  Mom nods and folds her hands together on her lap, then stares straight ahead at the blank television. Kat looks at the TV too, trying not to show how uncomfortable she is.
The secret ingredient is nowhere to be found in the kitchen. I walk to the couch and lean in to Kat. "I need to go to the store and pick something up," I tell her. "Can you let the soup simmer and keep an eye on Grandma?"
Kat glances at her grandmother nervously. I understand her hesitation. Mom's skin is so pale that you can see right through it. You could break the bones in her fingers with one brusque touch. And her clear blue eyes, once so vivid that they were nearly violet, have covered over with frost.
"What if something happens?" she asks.
"I'll keep my cell on," I promise. "I'm just going to run down to the store and pick up one last thing for the soup."
"Okay." Kat is still unsure, but I kiss her on the forehead, dial the burner back to low, and pull on my heavy winter jacket.
It's cold outside. The coldest I remember it being since I was a kid. Back then, before global warming was in full swing, even just walking down to the bus stop required bundling up from head to toe: boots, snow pants, winter parka, scarves, mittens, hat. Every day, Mom put two quarters in my mitten to buy chocolate milk at lunch. The entire bus ride to school, I would revel in the coolness of the coins against my sweaty, insulated palm. Mom has a picture of me on my way to school one year – it must have been kindergarten or first grade – bundled up so thick that all you can see peeping out from the heavy winter garments is a couple of twinkly eyes and round, pudgy cheeks. I found the photo a few weeks ago and showed it to Mom.
"Ella," she sighed when I set it down in front of her. "I miss her, you know." She grasped my hand as I was moving it away and looked up into my eyes for just a moment, as if she were trying to identify something that she knew must be there. Then she let go, having forgotten that she ever was looking for anything, and took a sip of her coffee.
I back out of the driveway and head downtown. Here and there, one of the shops has changed out over the years, but mostly this place is the same as it ever was. A broad, scenic green at the center of downtown where kids have snowball fights after school lets out. One row of sturdy brick buildings comprising downtown, all local businesses per city zoning regulations. The toy store where I bought craft kits as a kid, ones that taught you how to crochet and make hand-lettered cards and color in Monet paintings by numbers. The little bookstore where Mom and I went every Christmas Eve, each picking out a book for the other and at home presenting them as the first gifts of the holiday. We would spend the whole night reading and drinking hot chocolate or tea, and go to bed with that magical warm feeling of knowing that Christmas morning was just a few dreams away.
Nothing has changed about the market, either, in the decades since I started shopping here with Mom. After the divorce, we moved here from the city, where I was used to the bustle and the smells of West End Market. Here, nothing smells, each aisle is labeled, and every item has its own place on the shelf. Spices are in Aisle 4. They have been since the first time I ever came here with Mom. We were in this aisle, looking for the same ingredient for the same soup. It was snowing outside, and we were getting ready to celebrate our first Christmas after moving. The pine trees on the green were adorned with lights, but this new town seemed dark and quiet compared to the brightness and the background noise that we were used to.
Mom and I had walked these aisles hand in hand, even though I was perhaps a little too old for that. Everyone here looked the same, had identical stiff, blonde, shoulder-length haircuts. They stopped in the middle of aisles to chat about their children's soccer games, and looked at us haughtily when Mom said, "Excuse me," and pushed past them with our shopping cart.
We found the secret ingredient right here in Aisle 4 and cooked the minestrone together at home, Mom crushing garlic and chopping onions while I strained beans and ground fresh basil. We ate hot, hearty soup together at the table in the corner of the tiny kitchen. On Christmas morning, I gave Mom a tiny silver locket with a picture of just the two of us. She gave me the softest, warmest sweater I've ever owned.
Now, though, this market does not have what I need. I scan the names of surrounding spices in case they've finally changed or misplaced something in this ever-predictable establishment. But it's not here.
A stock boy walks by, a teenager so scrawny that he makes me feel like a giant even though we're about the same height. I ask him if there might be more in the back, and he looks bewildered. "Well ma'am, if we had it, it would be right there." I smile and thank him, dispelling the urge to tell him never to study philosophy. I consider the possibility of different spices: red pepper, cayenne, chili powder. All would add heat, but not the right type, not the right quantity. I shake my head and head for the exit.
Walking back to my car, I wish I had time to drive to the West End Market, where they would have so many variations on this extraordinary spice that I would have to ask somebody to help me pick. I would end up also bringing home cinnamon-infused honey and fresh sage, and I would spread my goods out on the table at home and tell Mom where I got them. Her eyes would thaw ever so slightly, and she would tell me how she used to take her daughter, Ella, there when she was just a little thing. She would ask me, do you have any daughters, dear?
But West End is more than an hour's drive each way, and I know I should get back to Mom and Kat. So my second and final attempt to find this ingredient is the chain grocery store in the next town over. I park in the sprawling gray parking lot and trudge toward the door, keeping an eye out for black ice in the parking lot. The store's interior is bright and shiny. The benign pop music playing in the background is supposed to put us in a good mood, I think, but I try my best to tune it out as I make my way toward the spices.
I could find it among the red-capped McCormick bottles or the store brand, but the flavor will be lacking, stale. My best shot is the narrow section of expensive-looking glass bottles adorned with twine around their necks. I scan those bottles for that that luxurious red.
And there it is. Nestled between pandan and parsley. A somewhat unconventional ingredient for minestrone, but one that adds a smoldering richness that radiates warmth from your belly on a cold winter's day, a subtle heat so satisfying and palatable that you can eat the same soup for days on end and never tire of it.
I pay $8 for the little jar, place it in my purse, and drive home, where Kat and my mother sit together in silence. In the kitchen, onions, garlic, crushed tomatoes, vegetable stock, beans, carrots, potatoes, shallots, basil, salt, pepper, and a bay leaf simmer gently atop the stove. The concoction smells delicious and warm and soothing. But when I measure out two teaspoons of our secret ingredient and stir it in, it's different.
It smells like the day that my mom and my dad told me that they were not going to live in the same house anymore, at the dinner table, each of them clasping one of my hands. Or the first time that I brought John home to meet my mother. Without asking, she had ladled a second bowl of soup for him with a twinkle in her eye that told me she knew that this guy was going to last.
It smells like the day that I was so nauseous I couldn't force down more than a few spoonfuls of broth, and Mom looked at me and said, "Well, did it occur to you that you might be pregnant?" John had and I looked at each other, utterly astonished, sure that it wasn't even a possibility. One hour and three drugstore pregnancy tests later, it seemed that Mom was right.
It smells like dinner with Kat after her first day of kindergarten and me and John making up after a fight and the first time ever that my mother didn't remember who I was, looking over my shoulder as I sprinkled smoked paprika into the pot and then asking me, "But how did you know that my family uses that in our minestrone?"
Now I place a bowl of soup on a TV tray in front of my mother's armchair, remembering the days when she scolded me for even suggesting eating any meal in front of the television. Kat eats at her TV tray on the couch, and I sit cross-legged in front of the coffee table with my own bowl.
Kat takes a hot, heaping bite. "What spices do you use in here, again?" she asks me, and for the 40th time I make the mental note that she needs to learn to cook before college.
Mom lifts a dainty spoonful and blows on it to cool it down. She sips her broth, swallows, and crinkles her brow. She looks down at me, sitting there on the floor. I almost wish that she would scold me like she used to, perhaps with a flash of those violet eyes.
She turns back to her soup and takes another bite. "I used to make this soup with Ella, you know," she tells me. "She had the recipe down perfectly." She puts her spoon down and looks at me again, squinting, like she's realizing she knows me from long, long ago but is trying to place just exactly when and where.
And then she's lost it. "You've done pretty well with it, though, dear," she says, and dips her spoon back into her bowl.
After dinner, we put America's Got Talent on for Mom. Kat washes our bowls out, and I cover the soup with foil and put it in the fridge for tomorrow. Before we leave, I kiss Mom on the cheek. Sometimes, depending on how well she knows me that day, she'll stiffen. But today she doesn't.
"I'm working tomorrow, but John will be here to check on you around five. Okay?" I ask, and she nods as though she knows who John is.
"Okay, dear," she says. And then: "Good job on the soup. It had just the right amount of heat." I smile, and remind myself to tell John that there's leftover minestrone in Mom's fridge for dinner tomorrow.
---

Jen Hallaman has worked in nonprofit communications since graduating from Emory University in 2014. She is also currently pursuing her master's in public administration at Georgia State University. When she's not working or studying, she is a hiker, yogi, and writer. This is her first published fiction.