ABV Gallery offers 'A Better View' of global art
Winter group show features works by artists from ATL to Australia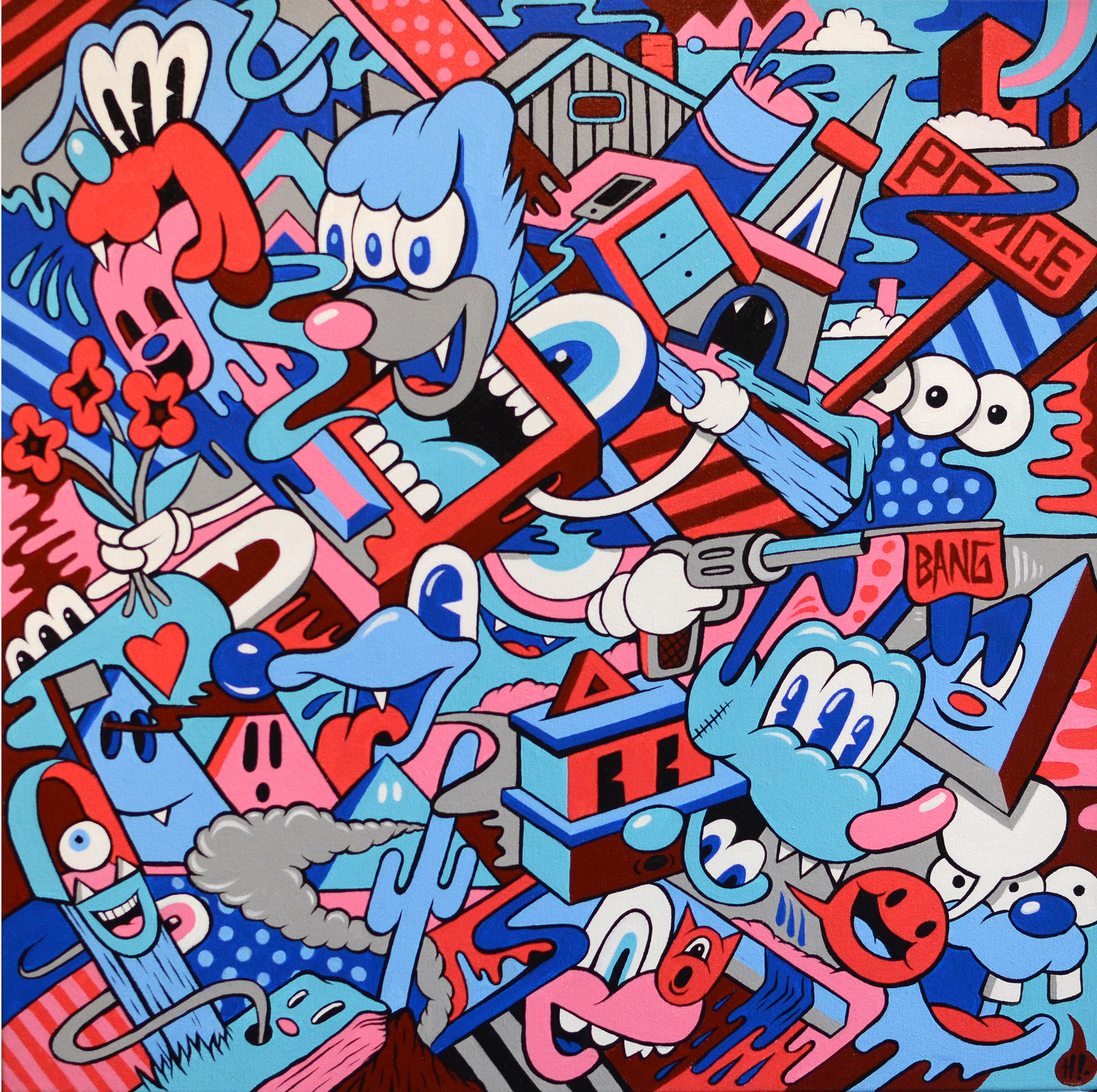 While supporting local artists is perennially vital to any arts community, there's also value in exposing those communities to works by creatives from around the globe. That's the philosophy behind
A Better View,
Old Fourth Ward art hub 
ABV Gallery
's latest group show (and its largest winter exhibition to date), featuring new works from more than 50 contemporary artists — hailing from Atlanta and far-flung locales like Portugal, Spain and Sweden, among others. In anticipation of the opening reception on Jan. 28, artist and ABV owner Greg Mike took the time to chat with
CL
about how the artists were chosen, what attendees can expect from this show, and more.
How did the idea for this show come about?
Last spring we began doing the seasonal large group shows with a standard-size format. While solo shows are great, group shows are an opportunity to explore the work of many artists and styles at once.
How did you go about choosing which artists and how many to feature?
Over the past few years, I've had the great opportunity to travel the globe and meet a ton of artists who are really pushing the envelope. I wanted to bring their work to Atlanta to help grow our scene and expose them to our collectors. Many of these international artists have never shown their work in our city; I've always taken pride in aiding artists to showcase their work on our platform and market. I think it's important to bring as much creativity as possible for Atlanta to enjoy and be inspired by. In addition to the international talent, there's a nice mix of locally based artists as well. Many of these artists we have worked with in the past, whether that's live painting, mural festivals, gallery shows or commissions.
Is there a common theme among the artists or the work you chose?
The only common theme is that the works are 24-inch by 24-inch. This keeps everyone on the same playing field and provides a seamless layout. Other than that, it's open format and the artists curated represent various styles.
How did you come up with the name A Better View?
When I started ABV ... the acronym for A Better View ... seven years ago, my goal was to display and create engaging content. We want to give Atlanta a better of view of the contemporary art world.
What kind of work goes into creating and executing a huge show like this?
Lots of emails, phone calls, and text messages. Nate Frost, our gallery manager, works with the artists to make sure pieces arrive on time safely, paperwork is filled out properly, and collectors are notified about the heat that's coming in. The design team works on promo materials, marketing, and figures out the layout of the show.
What can attendees expect from this show?
The style of work varies from artist to artist. There will be collage work from artists like Dain and Greg Gossel, geometric styles from ABOVE and Carl Cashman, the sculpture work of Sergio Garcia, post-graffiti pieces from Zest and Bray, and surrealism work from Dulk 1. This doesn't even scratch the surface of styles and artists represented. There will be something to satisfy everyone's contemporary taste buds. I love when we are able to introduce someone to an artist they aren't familiar with. Whether they buy a piece or just become a fan, that's what gets us excited.




A Better View. Free. 7 p.m.-11 p.m. Sat., Jan. 28. ABV Gallery, 659 Auburn Ave. N.E., Suite 504. 213-915-6448. abvagency.com.