Death Stuff erupts with frantic energy on self-titled debut
Young punk trio riles up listeners and late-night audiences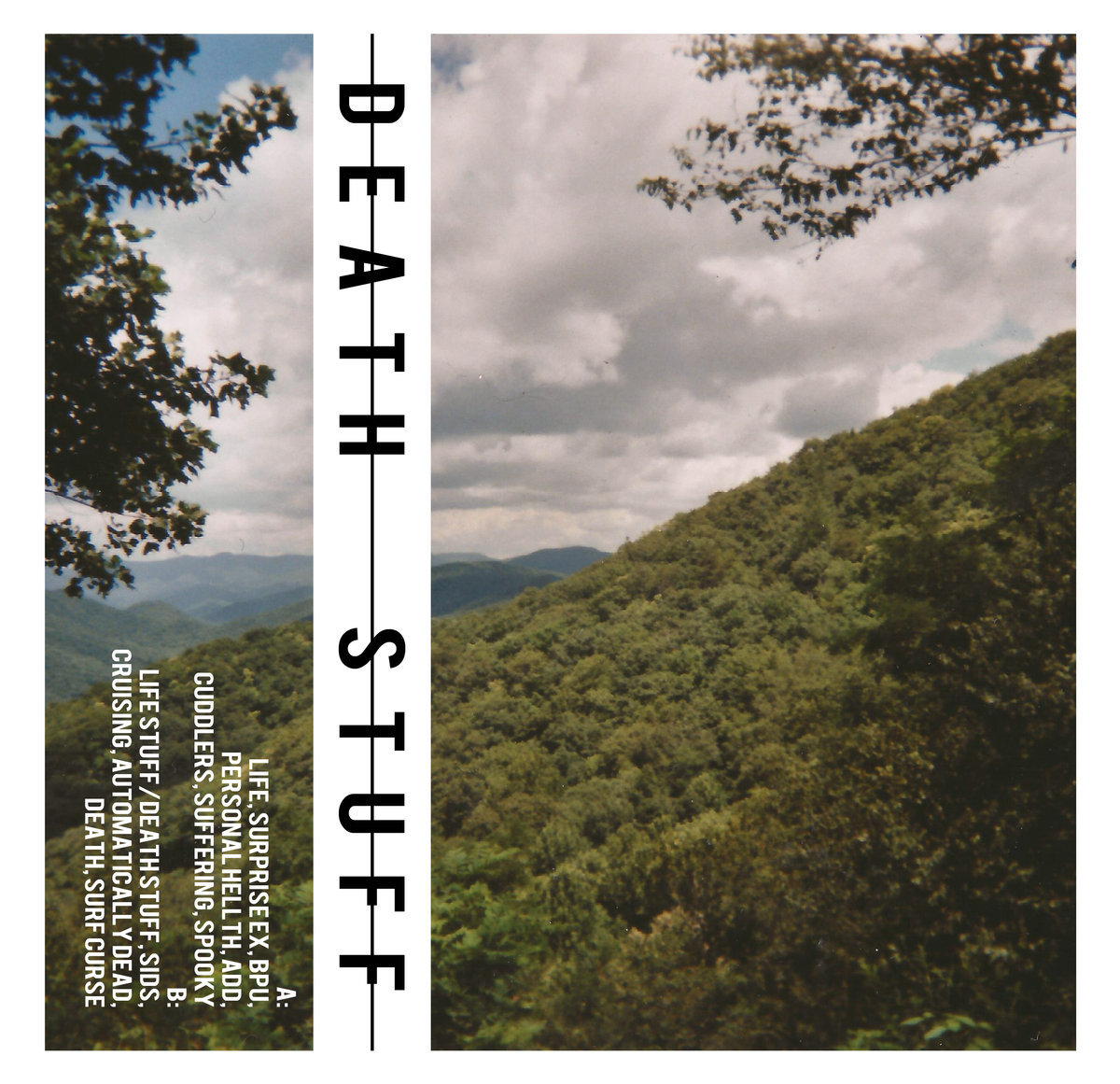 Don't sleep on Death Stuff. That goes figuratively and literally, since seeing this Atlanta punk trio perform usually means staying up late. At a recent Drunken Unicorn show, the band took the stage around 1 a.m. and introduced itself to a thin but devoted audience — "Hi, we're Death Stuff, and we're really tired" — before erupting into a loud and frenzied set that transformed listeners from a handful of bleary-eyed onlookers into a miniature mob of moshers and, astoundingly, crowd surfers.
That frantic energy propels the group's self-titled full-length debut cassette tape, out Feb. 10 via Monofonus Press.
Death Stuff clocks in at half an hour, and out of 14 tracks, only one song, "Life Stuff / Death Stuff,"exceeds three minutes in length. The songs rush forward at a rapid fire, one rhythmic bomb exploding into the next in a chain reaction of fury and noise. Amid all the chaos, it seems the band hardly has time for titles, preferring to give songs acronyms such as "BPU," "ADD" and "SIDS."
Though frontman and bassist Lloyd Wingard (ex-Lucy Dreams) yells his way through many of the lyrics, he's often drowned out by guitarist Trevor Vick (ex-Street Violence) and drummer Jacob Armando (ex-Twin Studies / Lucy Dreams). It's a shout into the void, and you won't hear what he's saying unless you take the time to listen closely. Even when Wingard's voice rises above the din, it's only a morbid reminder that "you'll die, too" or a warning to "just get away from me." The album spans an impressive spectrum of angst, from flat and apathetic despondence on "Cuddlers" to a petulant and adolescent tantrum on "Surf Curse."
<a href="http://deathstuff.bandcamp.com/track/surprise-ex">Surprise Ex by DEATH STUFF</a>

Death Stuff's toughest songs are nearly impenetrable, and the catchier tunes like "Surprise Ex" and "Cruising" still have sharp claws. "BPU" opens with a squeal that oddly enough recalls a cartoon duck laughing and launches into an angular and danceable groove. "Automatically Dead" eases in with a straightforward beat and relatively gentle guitar melody before battering the speakers with a burst of dissonance and math rock-like complexity. The record is punk at its core but shows a band developing its own style with elements of hardcore, post-punk and noise rock.
Catch the upcoming release party before Death Stuff hits the road for a tour of the Southeast with stops including New Orleans, Austin, and Memphis. ★★★★☆
Stream the full album at Noisey.
With Mutual Jerk, Muddle, and Caesium Mine. Donations. 9 p.m. Tues., Feb. 7. 529. 529 Flat Shoals Ave. S.E. www.529atlanta.com.