Quick Bites: Westview's Greens and Gravy plans June debut, Nicole Frey Edwards joins Revival and more
Food news round-up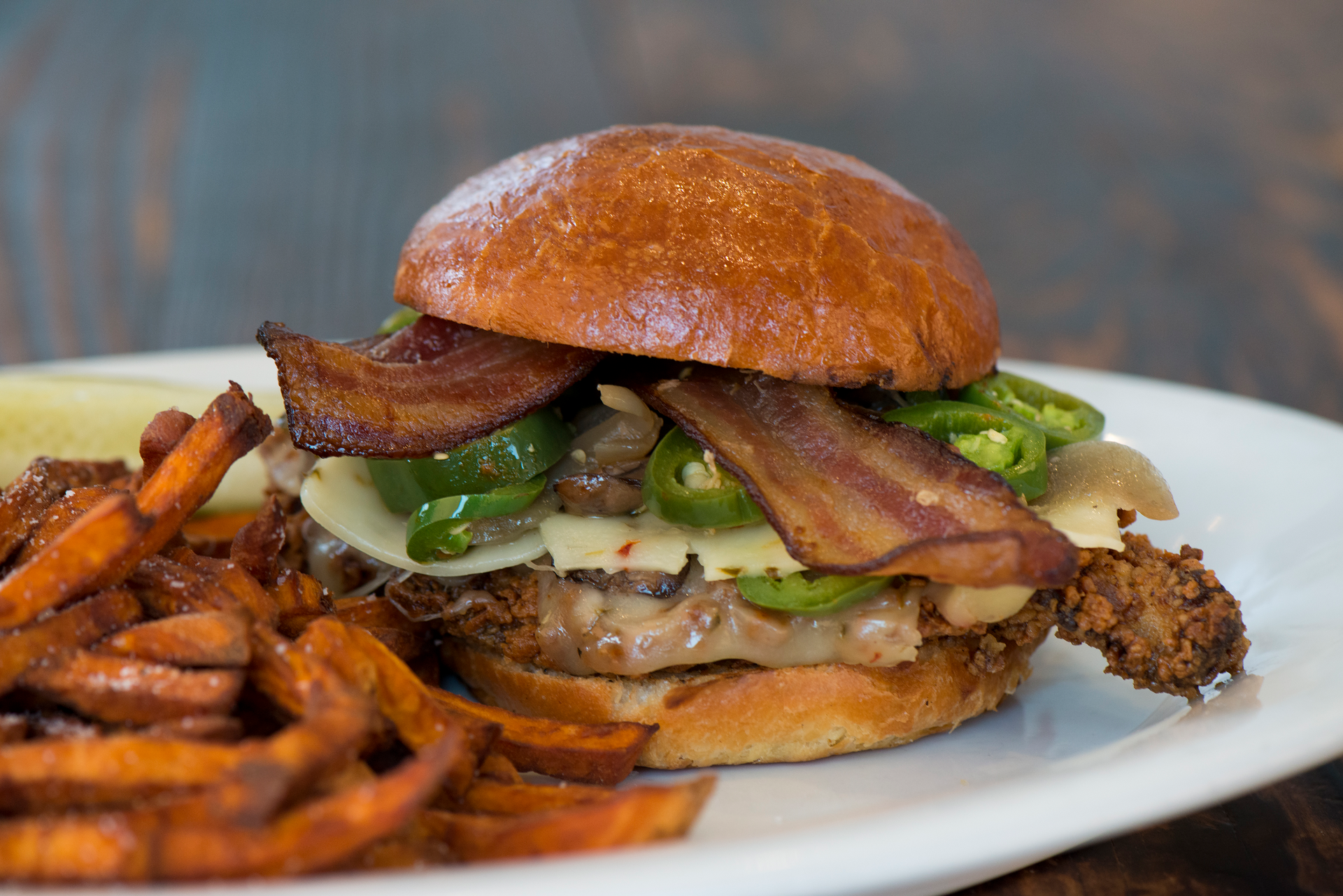 Westview is getting a new restaurant.
Greens and Gravy
opens June 17 for brunch service at 1540 Ralph David Abernathy Blvd. The 41-seat eatery (including an outdoor bistro area) begins dinner shortly after opening day, according to owner Darius Williams. Debut menu items include lemon pepper fried spare ribs, creamy collard green lasagna and slow roasted brown sugar salmon.


Decaturbs Revival has a new chef de cuisine. Most recently at Gunshow, Nicole Frey Edwards has a passion for seasonal Southern food. She brings experience as executive sous chef at Watershed and Chicagobs Girl and the Goat. bEven though she is not from here originally, Nicole is truly is a southerner at heart, and she really understands my connection to the classic recipes that have defined the cuisine of the South,b said Revivalbs owner, Kevin Gillespie, in a press release.
Ponce City Market is hosting a Dine Out aiding Community Farmer Markets. On Tues., May 23, 20 percent of sales will benefit Decatur, Grant Park, East Atlanta Village, Ponce City Market, Westside and Fresh MARTA farmers markets. Participating restaurants include Brezza, Botiwalla, El Super Pan, King of Pops, Minero, Saint Germain and Spiller Park.B
Mixbd Up Burgers is now open at East Lakebs Hosea + 2nd development, joining other local concepts like Poor Hendrix and The Greater Good Barbeque. Next up: Robert Phalenbs Mary Hoopabs House of Fried Chicken & Oysters, slated to debut in June. The development was also just selected for an Atlanta Urban Design Commission Award of Excellence.B
Roswellbs Peach and the Porkchop has earned some bragging rights. The restaurantbs Jim II chicken sandwich was recently named to USA Today/Sandwich Americabs 10 Best Fried Chicken Sandwiches in Georgia contest b and top chicken sandwich in metro Atlanta. The bspecially crafted bunb comes with a fried breast topped with grilled jalapenos, sautC)ed onions, mushrooms, bacon and pepper jack.B
Atlanta's own Shanna MayoB has been tapped as Revelator Coffee Companybs first director of alcoholic beverages. A veteran bar manager for mainstays like Leonbs Full Service, Victory Sandwich Bar and Amer, Mayo will help the quickly-expanding Birmingham, Alabama-based coffee chain (which recently acquired local concept Octane Coffee), expand into booze.B
Attention bourbon nerds: The Southern Gentleman in the Shops Buckhead Atlanta has one pretty bottle of 25-year-old Pappy Van Winkle on the shelf. The Van Winkle family distillery produced fewer than 1,000 bottles and just 710 have been filled and sold b which works out to fewer than 15 bottles per state. But be warned: a[] one-ounce neat pour carries a $350 price tag.