A Duet for Theremin and Lap Steel primer
Navigating Duet for Theremin and Lap Steel's catalog of music reveals a multihued discography of drifting live performances, collaborations, and studio sessions stamped in time and posted for posterity. While each one is essential when grasping the full scope of Scott Burland (theremin) and Frank Schultz's (lap steel) sound and vision, these six releases shine a light into DfTaLS' boundless ambiance.
Duet For Theremin and Lap Steel: This self-titled debut CD was passed out as a promo item at shows. The CD offers a glimpse of Burland and Schultz's earliest explorations into ethereal threads that bind magnetic Theremin waves and resonating lap steel strings. This one's now long out of print. Ask around. Someone has a copy they can burn for you.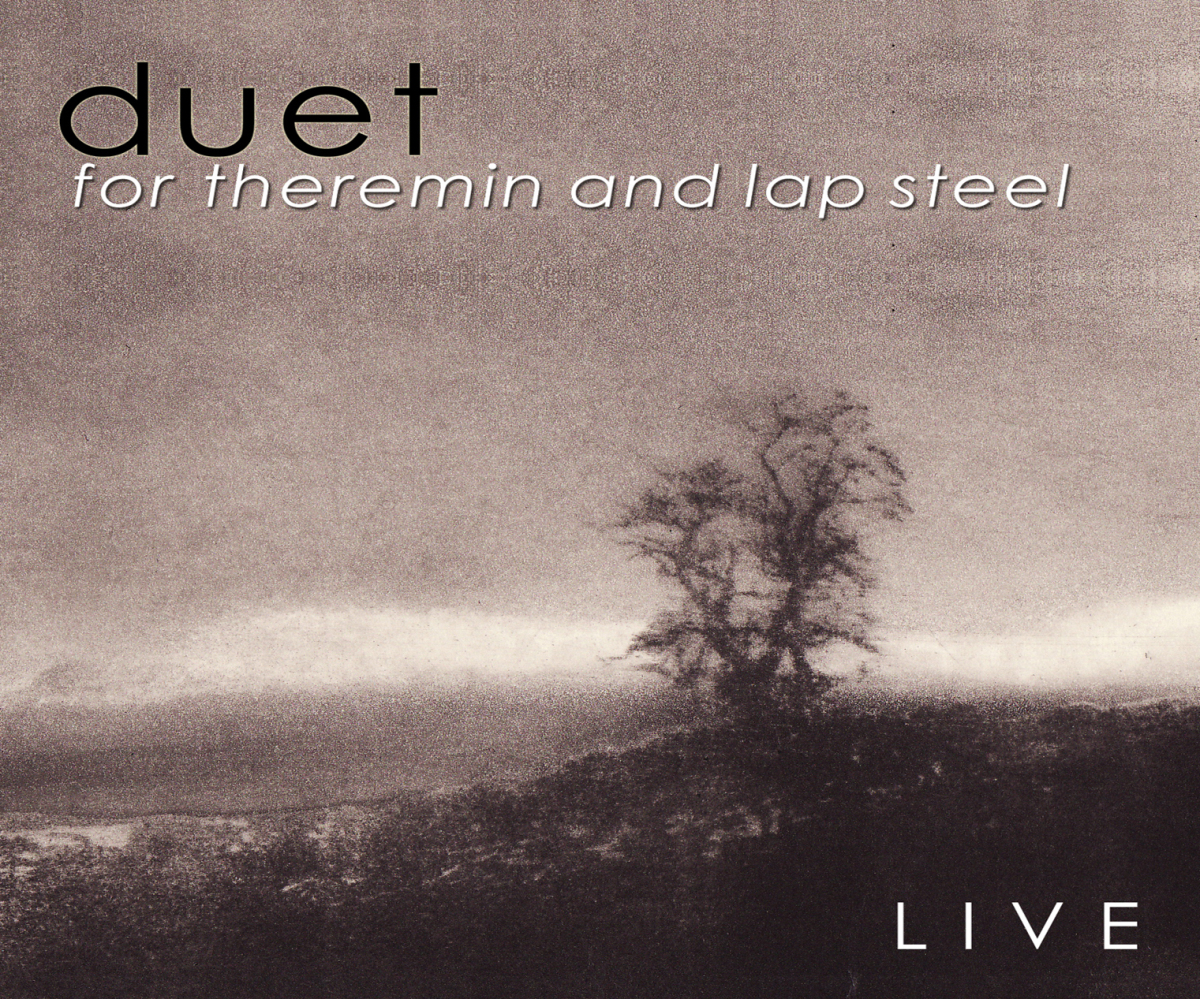 Live: DfTaLS' Live CD arrived in 2009. The disc features two live sessions recorded at Kavarna and Eyedrum. Both are presented as unaltered performances that capture the haunting atmosphere the group conjures from the stage. Again, this one's out of print, but take a look around at some used CD shops. It shows up in the bins from time to time.
Collaborations: In 2011, DfTaLS embarked on a week-long recording tour. At each stop, they paired up with musicians in their homes; some they knew well, including the Shaking Ray Levis in Chattanooga. With others, such as Bill Brovold in New Paltz, New York, the late Richard Lainhart in New City, New York, and Helena Espvall in Philadelphia, their recording sessions capture their first meetings. After saying hello and having a glass of wine, they plunged headlong into the music. Collaborations arrived in 2013, and features the strongest moments from each stop, culled together in chronological order.
Voice of the Dewclaws: Following the 2013 death of Shaking Ray Levis' co-founder and synth player Dennis Palmer, Schultz released a live CD of a 2009 Eyedrum show. The recording finds DfTaLS teamed up with Palmer and Bob Stagner of the SRLs, along with harp player Renee Nelson. A limited number of CDs were pressed, sales from which benefit the Shaking Ray Levis Society.
10: The concept behind DfTaLS' latest album was simply to have fun in the studio, while commemorating their 10th anniversary of performing music together. Aside from basic mastering, their previous releases documented live performances, with minimal editing. For 10, Burland spent the weekend at Schultz's house where they spent two days recording. On the third day, they assembled the release. True to form, some of the material remains untouched. Other songs were converted to midi and sent through different synthesizers. The effects are subtle, but 10 is a full-bodied studio album that reaches a deeper, higher plane of the atmosphere. A vinyl release is due out in March.
DfTaLS with Benjamin Shirley: The group's most recent release is a four-song EP that finds DfTaLS functioning as a trio with Faun and A Pan Flute cellist Ben Shirley. For this session, recorded at Creative Sound Labs, Shirley's strings add a dark and subtle depth to the group's billowing resonance.
---