Cheese, please
The annual Cheese Fest Atlanta returns for a day of tasting, educating, and giving back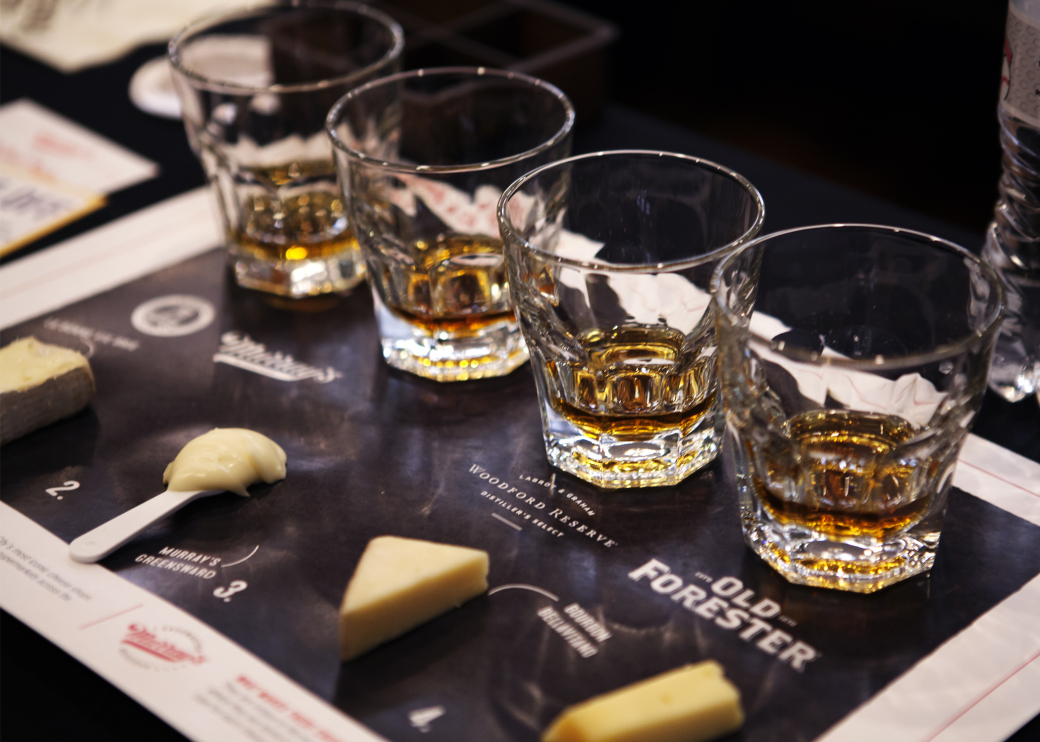 SHOOT UP SOME CHEESE: The Cheese Fest offers pairings of cheese with beer, wine, and champagne on September 28.
I grew up in a small town, where cheese varieties aren't exactly at the top of the priority list. To be completely honest, the most in-depth experience I'd had until recently was choosing between provolone or pepper jack at Subway. It wasn't until my boyfriend, who's from Denmark — where Danish Blue Cheese reigns supreme — began laying out plates of cheese with names I couldn't pronounce that I started to become fascinated with this stuff. Come to find out, there's an entire festival dedicated to this dairy-derived wonder — Atlanta's sixth annual Cheese Fest.
And while it's no surprise that ATL loves a good festival, when it comes to cheese, we're talking a whole different kind of excitement. From the most basic grilled cheese sandwich to the finest of aged gouda, the Cheese Fest Atlanta on September 28, sponsored by Gourmet Foods International (GFI), La Bonne Vie, and Wisconsin Cheese, promises a community-centered evening packed with educational opportunities. To add to the goodness, all proceeds from the event will benefit the Giving Kitchen, a nonprofit that provides emergency assistance to restaurant workers through financial support and a network of community resources.

"Our mission is to bring the community together and educate people about all these wonderful artisan cheeses from small producers and sample the different specialty foods we have available," says GFI's Susan Robertson, "both domestic and imported items."
The festival began as the brainchild of GFI president Brian Scott, as a chance to have vendors of GFI such as Emmi Roth, Sartori, Plymouth Cheese, Savannah Bee Company, and more interact directly with consumers. GFI is a strong supporter of Flavor of Georgia, a contest held each year for Georgia-owned businesses to enter food made in the state. This year, after the Flavor of Georgia competition was over in March, Robertson returned with an idea in mind. 
"I went back to UGA and mentioned I'd like to have a Georgia tent at the festival," she says. "That kind of opened the door to having other vendors be present. We've started taking vendors that aren't already working with GFI. We're really pushing the local component this year."
Now, the festival has grown to welcome more than just current vendors, by diving headfirst into Georgia's local scene and including Goodson Pecans, Lane's BBQ, Suga's Pimento Cheese, and more.
Furthermore, guests who purchase VIP tickets can attend one of the many educational sessions, such as Olives Galore, and A Pig and a Pint, that revolve around pairing cheeses with beer, wine, and champagne. This year, the popular Cheesemakers Unplugged sessions, where cheesemakers come to speak candidly about the steps involved in producing their cheeses, will feature the Cellars at Jasper Hill Farm.
"We're trying to teach people the different qualities and characteristics of cheeses so they can get a better feel for what's out there," Robertson says.
Whether it's cheese from around the world or my old friend pepper jack, gluttons can unite for a weekend to taste and celebrate in the name of cheese. Bonus: There's a cheese meltdown, where chefs battle it out to be crowned as the creator of the greatest melty cheese dish. So far City Winery, Southbound, Half-Shepherd Market, Cobb Energy, High Road Craft Ice Cream, Osteria Mattone, and Country Club of Roswell have signed up for the competition. 
$35-$65. 5-10 p.m. Fri., Sept. 28. Historic Fourth Ward Park, 665 North Ave. N.E. http://thecheesefest.com/.
---