Kane Brown's whirlwind 'Experiment'
Northwest Georgia's latest country star is on the rise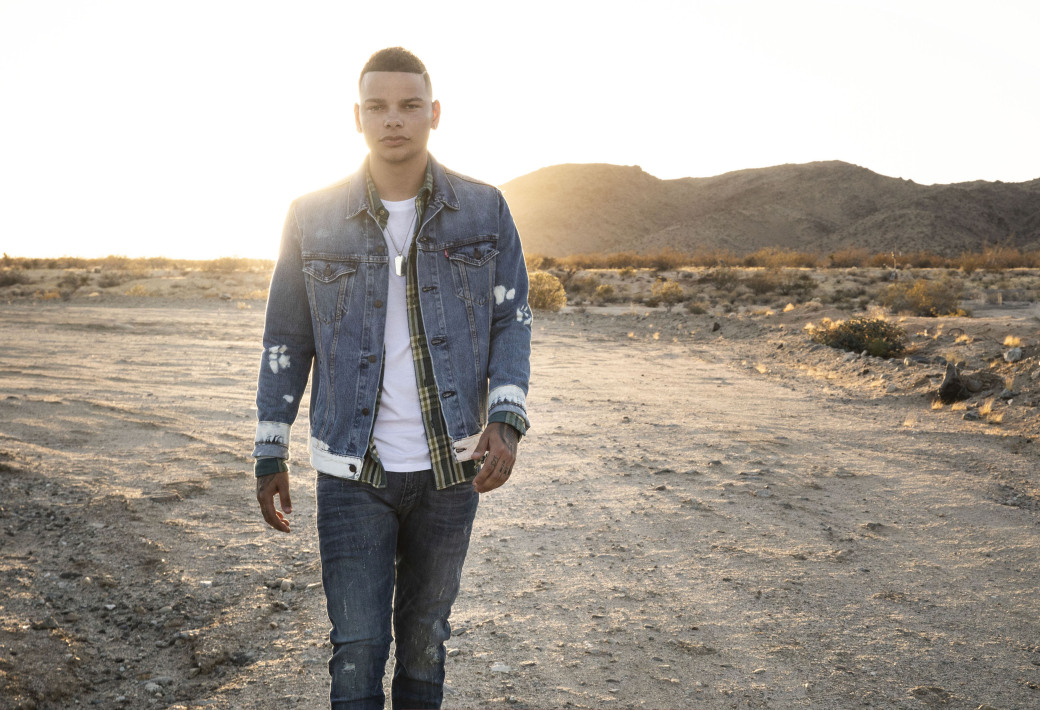 RAISING KANE: With his latest album, 'Experiment,' Kane Brown tests the boundaries of what country music is, and what it could be.
Kane Brown's life has become a whirlwind over the past few years, but that hasn't changed his general outlook on day-to-day life.
"I'm locked-in most of the time, but I never know what day it is or where I'm at," he says via telephone from somewhere in Ohio. "But I never kept up with the date before anyway because I didn't really have a lot of work. I just worked little part-time jobs and played a lot of Xbox."
These days, Brown has plenty on his schedule. In 2016, the 25-year-old northwest Georgia native came, more or less, from out of nowhere to top Billboard's Top Country Albums chart with his self-titled debut. Last year, he scored his first No. 1 hit single with "What Ifs," a bracing duet with "American Idol" runner-up Lauren Alaina, his old grade-school friend from Fort Oglethorpe. And in November, Brown released his sophomore album, Experiment, which topped not only the Top Country Albums chart but also the all-genre Billboard 200. He was the third country singer to reach that milestone in 2018, after Carrie Underwood and Jason Aldean.
A few days later, the New York Times declared that Brown had "arrived as a country star." And while he couldn't have predicted he'd find stardom through music, Brown acknowledges that he's always had big plans.
"I wanted to be something," he says in his canyon-deep drawl. "I always thought I was gonna be an athlete, but I was striving to be on a platform where a lot of people were gonna know me. I wanted to get there so bad. That's what I always told myself."
Brown stands out in mainstream country music for another reason: He is multiracial, the son of a father who is black and Cherokee and a white mother who raised him in a house filled with "Sugarland and Shania Twain and Tim McGraw," he says. They moved a lot when Brown was young, bouncing back and forth between Georgia and the Chattanooga area. Along the way, the open-minded young man soaked up whatever music his friends were into.
"I never forced anybody to change the channel or anything like that," Brown says. "In middle school, people listened to rock. Green Day was huge back then, and Chris Brown and Usher were just gettin' hot. It was all over the place. Then when I got to high school, country started changing a little bit, and I was like, 'OK, I kinda like this. It's like a blend of all that stuff.'"
Brown's generation grew up shuffling through rock, rap, pop, country, and more on their iPods, so when he first heard Florida Georgia Line's groovy 2012 hit "Cruise" and Sam Hunt's beat-driven 2014 hit "Leave the Night On," the confluence of sounds just made sense.
"I started singing country, not really thinking anything of it," Brown says. "Not trying to get a job out of it or anything, just having fun putting covers online."
Fast-forward a half-decade or so, and you can hear Brown's comfort with different styles throughout Experiment. Opening number "Baby Come Back to Me" pairs thunderous drums with a swampy blues-rock groove.
Upbeat lead single "Lose It" is both powered by banjo and ready for arenas. "Short Skirt Weather" is a cheeky update of old-school country songwriting devices, while the slow-burning "Weekend" dresses Brown's voice up in luxurious modern-pop production that recalls post-hiatus Justin Timberlake.
But the best song on Experiment is Brown's tribute to his hometown, "My Where I Come From," which sounds like a huge radio hit in the making. It's followed by "American Bad Dream," which directly addresses the issues of gun violence and police misconduct — lines most country stars won't cross.
"I just wanted a real song on the album," Brown says. "A song about something that's going on today that not a lot of musicians are talking about."
In terms of both the sounds and messages on the album, Brown says he was more confident making Experiment than he was with his self-titled debut.
"I knew we had grown a fanbase, and me and producer Dann Huff got way closer this time, too," he says. "That gave me the confidence to be like, 'You know what? This is what I wanna do, and this is what I wanna be.'"
The end result is an album that's more personal than his debut, which is good. People seem to like Kane Brown, which is precisely why his life has become such a whirlwind. But don't worry, he still gets to play plenty of Xbox on the tour bus. "We've got like four of 'em on here," he says.
Kane Brown plays Infinite Energy Center on Thurs., Jan. 10. With Granger Smith and Raelynn. $29.50-$55. 7 p.m., 6400 Sugarloaf Parkway, Duluth. 770-813-7500. www.infiniteenergycenter.com.
---