Past Now Tomorrow closes generational gap
Concert celebrates new releases by BASrelief and W8ing4UFOs
Benjamin Shirley is a man of myriad music-related pursuits. He plays cello and banjo as both a soloist and member of multiple bands including Faun & a Pan Flute, Artifactual String Unit, and BASrelief. The latter group, with Shirley, Majid Araim on mandolin and Julian "Scotty" Bryan (Bird City Revolutionaries) on congas and percussion, recently dropped its self-titled debut album. The release of BASrelief's self-titled CD, together with a new 7-inch by W8ing4UFOs, will be celebrated in a concert on Wednesday, February 6, at the First Existentialist Congregation. The event marks the official launch of Shirley's label, Past Now Tomorrow.
"The name speaks to how I see music, which is less in service to commercial genre distinctions and more in celebration of traditional lineages, which have developed over time," says Shirley. "My experience as a musician has been profoundly shaped by elder and younger collaborators, as well as by my direct peers. I want to honor and promote the inter-generational aspect of music-making."
BASrelief evolved from an ongoing collaboration between Shirley and Araim who occasionally perform as Whispers of Night. Their music focuses on "exploring acoustic noise and experimental improvisational music with an Appalachian tinge." By adding Bryan to the mix, the duo's songs, which zig-zag between swinging melodic jazz and sharply contrapuntal avant-folk, often in the same tune, assumed a rhythmic grounding, which reinforced and enriched the frangible acoustic timbre in the strings-only pairing.
Among BASrelief's 11 songs, "Elephants are Lighter than Feathers" strikes an exemplary balance between angular discordance and finger-snapping bebop while "Potted" sways and loops like a slightly drunk couple dancing a tango. On "Frosted Horizon," Araim and Shirley flit above Ryan's funky lope with whimsical fancy and intelligent direction. No matter how asynchronous things get on BASrelief, the trio stays true to a core groove in the absence of which this type of music tends to careen into an unpalatable abyss.
The motivation to start a label to release and promote one's own music seems self-evident. What about the other band making its Past Now Tomorrow debut?
"The first time I saw W8ing4UFOs was at Eyedrum two or three years ago," Shirley says. "Their music brought to mind everything from Exile on Main Street-era Stones and '80s punk to Leonard Cohen with everything carrying a quasi-medieval troubadour vibe."

As much as anything else, Shirley was beguiled by the sound of W8ing4UFOs' offbeat instrumental lineup. The band frequently features special guests, lately including guitarist Sean Dunn (Five Eight) and violist/fiddler Katie Butler (Evan Stepp & the Piners), while centering around Bill Taft's guitar, banjo, and vocalizing; Billy Fields' piano and synthesizer; Brian Halloran's cello; and Will Fratesi's eccentric percussion kit, which includes a bass drum supported horizontally on the floor by a small wood frame augmented by chain links, orphaned bells, bowls, and trinkets, and a thrift store squeezebox.
"The songs on the 7-inch don't drive me to despair when I hear them," remarks Taft whose local legacy stretches back through the 1980s with the Chowder Shouters, the Jody Grind, Opal Foxx Quartet, Smoke, Hubcap City (from Belgium), and Smoke That City. "I get creeped out by my voice, but the sound of the piano, cello, and drum keep me from jumping off the ledge."
The two cuts on the Past Now Tomorrow disk, "Starlight" and "W8ing4UFOs," are representative of the noir-ish, anti-folk-rock realm of W8ing4UFOs. By trade and inclination, Taft is a creative writing teacher and lyricist with a gift for metaphorical elucidation. "Hustler white, igniter fool," sings the protagonist on the band's namesake song, which was inspired by Coleman Lewis, a gifted guitarist and longtime bandmate of Taft's who overdosed on heroin in 2014. "On the flickering edge between right and wrong … Me and the matador will be up on the roof waiting for UFOs."
"The fact that these people, all of whom have been in what are arguably some of the most important Atlanta bands of the last 30 years, remain incredibly active and continue pushing the music forward deeply inspires me," says Shirley. "They represent a lot of the philosophy behind Past Now Tomorrow."
$10 donation or free entry with purchase of CD or 7-inch. Doors at 8 p.m., music at 9 p.m. First Existentialist Congregation, 470 Candler Park Drive NE, 404-378-5570.
More By This Writer
Saturday August 3, 2019 11:49 pm EDT
Galleries and gatherings, plastic and static, memories and narratives |
more...
Monday July 8, 2019 05:23 pm EDT
Juried exhibit of one man's trash as another man's treasure comes to 378 to celebrate Deacon Lunchbox |
more...
Thursday June 6, 2019 12:56 pm EDT
The onetime mill town has nurtured a diverse music scene |
more...
Thursday May 9, 2019 12:27 pm EDT
Duet for Theremin and Lap Steel are on an odyssey born of a love for non-fixed pitch improvisation |
more...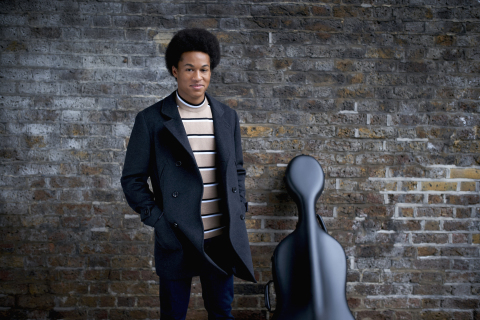 Thursday May 2, 2019 02:35 pm EDT
Cello phenoms shine in two different musical realms |
more...
Search for more by Doug DeLoach