2019 Atlanta Music MVPs
Paladin, Mattiel, Sequoyah Murray, and more raise the bar high for the local music scene
PALADIN | The May 17 arrival of Paladin's Prosthetic Records debut, Ascension, proved an impressive first move for the burgeoning thrash metal masters. Guitarist and songwriter Taylor Washington, guitarist Alex Parra, bass player Andy McGraw, and drummer Nathan McKinney have paid their dues slamming out brutal power chords at breakneck speeds for years. Washington occasionally plays at the 10 High's Metalsome Monday karaoke nights. Parra spent time with Gunpowder Gray and still plays guitar with Sadistic Ritual. Paladin was born as a side project from their group Sybaritic, and pairing up with Prosthetic has opened the door for a much larger audience. "The whole label believes in us so it makes all the hard work we have put in and will continue to put in feel worthwhile," says Parra. "If anything has changed, it's our expectations of how well we would do. … [the album has] already reached way more people than we thought it would." Songs from Ascension, such as "Awakening," "Shoot for the Sun," and "Genesis" bring a European flavor to Paladin's headbanging riffs. Washington's operatic voice and the screaming guitar leads evoke comparisons to Iron Maiden, Dio, and Saxon. But there's more than cherry influences on display here. Ascension is a relentless machine clearing the path for a stylish new era for Atlanta power thrash, channeling '80s metal abandon and a blackened metal fury into a dirge that communes with the coming end of days for mankind.
— Chad Radford
UPCHUCK | Upchuck's high-energy punk dirges spark chaos in the pit every time the group takes the stage. With no social media presence, the young five-piece's early success relies on word-of-mouth — and word is spreading like wildfire. In most of their communications, each member of the group is identified only as KT (vocals), Mike (guitar), Hoff (guitar), Armando (bass), and Chris (drums). In less than a year, Upchuck has become one of the most talked about bands in the Atlanta punk scene, as tales of crowd surfing, sweat, and bloody noses follow in the wake of every show. KT, who also fronts the electronic pop outfit Sanguine, commands the room with an intriguing and otherworldly stage presence, her voice reverberating with hits of garage-punk, psychedelia, and doom, all pulsing with a punk energy that leaves their guitars in pieces. Upchuck has an East Coast tour leading up to an August 24 show at Afropunk Fest in Brooklyn. As of press time, only three demos exist on Upchuck's Bandcamp page, but the group is currently writing and recording at Grey Cat Studios with Patrick Phillips. A new release is due out by the end of the year.
—Sophia Rubin
LUNAR VACATION | The lilt of Lunar Vacation's lo-fi surf pop inspires daydreams of long car trips to Tybee Island with the windows down. Since 2016, the group's self-described "pool rock" sound has culminated in two EPs, Swell and Artificial Flavors. Washing listeners in waves of nostalgia, lead singer Grace Repasky croons wistful stories of unrequited love and the struggle for self-guidance along the way to adulthood. The recent high school graduates have already signed to House Cat Records and are on the road this summer.
—Skylar Little
OMNI | It seemed an impressive feat when, right out of the gate, indie rock outfit Omni signed a deal with Chicago's Trouble in Mind Records to release the group's first two LPs, 2016's ''Deluxe'' and 2017's ''Multi-task''. In April, however, word spread that principle members Philip Frobos (bass, vocals) and Frankie Broyles (guitar, vocals) had inked a deal with Seattle deity Sub Pop Records to unleash their upcoming third album unto the world, placing the group on a even higher level of the playing field. Backed by semi-permanent drummer Chris Yonker (Greenscreen, Karaoke, Hello Ocho), Omni's driving instrumentals, punching vocals, and subtle delivery create a singular balance of inward melancholy and freewheeling dance pop, layered in a haze of new wave textures. As of press time, there are no additional details to report, but stay tuned for big news coming soon. In the meantime, check out Omni's first Sub Pop single, "Delicacy."
—Narah Landress and Chad Radford
SEQUOYAH MURRA | On May 3, alt-funk songwriter, composer, and producer Sequoyah Murray released his most recent EP, Penalties Of Love, via Chicago's Thrill Jockey Records. Murray has been recording music since he was a teenager, traversing various enclaves of pop music and the avant-garde, fleshing out his voice. Now, at 22 years old, songs such as "Haven," "Second Born," and the EP's title track find Murray channeling his experimental ways into more accessible musical forms. Each song embodies an impressive range of depth and dynamic style that makes a perfect backdrop for both introspection and intimacy. The songs on this latest release were completed between 2014 and 2016, and he's come a long way since then. After attending last year's Red Bull Music Academy in Berlin, Murray plans on relocating there in June, where he will finish writing and producing his first proper full-length for Thrill Jockey, titled Before You Begin (out September 13). Until then, drop a needle on the ''Penalties Of Love'' EP, and catch Sequoyah's lunchtime performance at the Rialto on June 19.
—Narah Landress and Chad Radford
Read this month's feature story,
Sequoyah Murray's family affair: The rising songwriter wants to unite all listeners with 'Penalties of Love,'
by Chad Radford.
BLIS | Emo-laced indie rock quartet Blis. sounds like they were plucked from the mid-aughts and updated for the modern era. Blis., consisting of Aaron Gossett (vox/guitar), Luke Jones (guitar), Nick Beaty (bass), and Jimi Ingman (drums), employs melancholy vocals, light frantic riffs, and earnest lyricism to create bangers that are both nostalgic and relatable. The same qualities are present in the group's music videos, which juxtapose polished modern production with retro footage. Their debut record No One Loves You, released via Sargent House, is nothing short of a layered diary entry, undercut with a somber tone that can't fail to elicit the listener's empathy. "Sargent House has opened a lot of doors for us," says Luke Jones, "They're such a well-respected label, so it feels good to be a part of that roster. It almost doesn't feel real that we're deserving of that. So we're thankful for [the label] giving us that shot."
—
Will Cardwell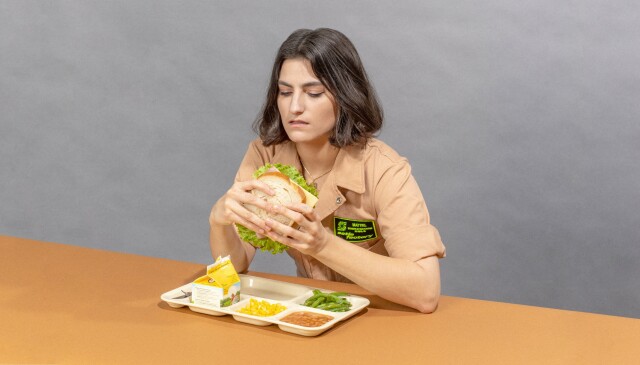 MATTIEL | Mattiel Brown, aka Mattiel, has been a longtime fixture on Atlanta's indie rock scene, wielding her own brand of bluesy garage and soulful songwriting accentuated by her powerful growls. Preferring a straightforward, catchy verse and chorus structure to overly complex rhythms and melodies, the modern rockstar's style draws comparisons to old school rock 'n' roll icons. The 2017 release of Mattiel's self-titled debut (Burger Records) led to increased attention across the pond, ultimately culminating in UK label Heavenly Recordings distributing the album in Europe. Shortly afterward the band embarked on a largely sold-out European tour, catching the attention of Jack White and subsequently opening for him on a leg of his American tour. Now, Mattiel has returned home, signed to ATO Records, and completed work on her sophomore release, Satis Factory, out June 14. Though sculpted in the same studio as debut LP, Satis Factory features a broader blend of influences, and takes a lot more risks.
—
Will Cardwell
---