Podcast: 152 Nassau Street
Kyle Kessler discusses the fate of the South's first recording studio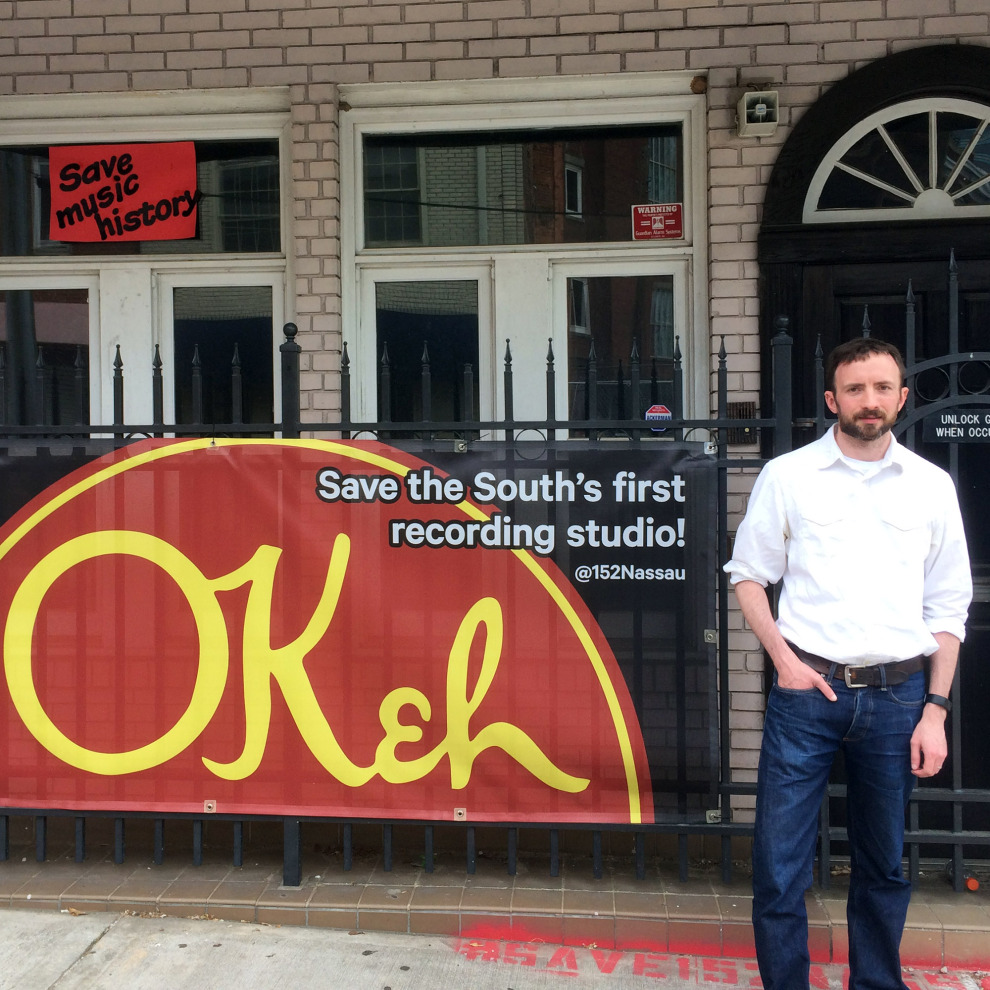 WASTED AWAY AGAIN: Kyle Kessler stands in front of 152 Nassau Street, which once housed the South's first recording studio.
See our new CL radio site for all podcasts
In June of 2017, Kyle Kessler approached Creative Loafing with a story idea: After an extensive research project, Kessler had discovered the location of what was once a temporary recording studio set up by New York-based OKeh Records executive Ralph Peer at 152 Nassau Street.
OKeh's Nassau Street recording sessions highlighted an array of Southern jazz numbers from Warner's Seven Aces and Charlie Fulcher, spirituals from the Morehouse College Quartet, and blues tracks from Lucille Bogan, Eddie Heywood, and Fannie Mae Goosby. What also makes these sessions noteworthy is that it's where famed Cabbagetown resident Fiddlin' John Carson cut to wax his tunes "The Little Old Log Cabin in the Lane" and "The Old Hen Cackled and the Rooster's Going to Crow," stamping in time the beginning of commercially recorded country music. Now, this important historical site could soon fall prey to the wrecking ball, making way for a massive Jimmy Buffett's Margaritaville location.
On June 14, 2019, the 96th anniversary of Atlanta's first recording session, I got together with Kessler to talk about the building's potential fate. Press play above.
To learn more, read Kessler's CL feature story, "The little old brick building on Nassau StreetProposed Margaritaville construction could erase music history."
Podcast: Lobstedamus Podcasts, Music Podcasts, Homepage, Music
Monday July 22, 2019 03:22 pm EDT
Dillon and the clawed one tell all in a CL exclusive interview |
more...
Friday July 19, 2019 09:48 am EDT
Irrelevant Music Fest, Walken Tall, Peachfest, and more |
more...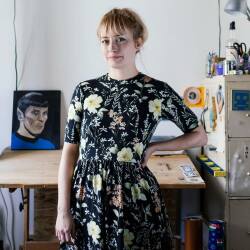 Podcast: Moon Bar Podcasts, Music Podcasts, Homepage, Music, Crib Notes
Thursday July 18, 2019 11:13 am EDT
Mother Kitchen+Bar honors the 50th anniversary of the Apollo 11 moon landing |
more...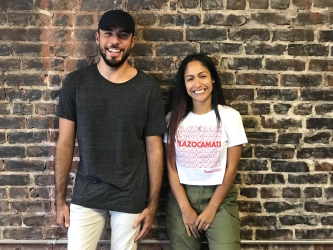 Podcast: Oye Fest Podcasts, Music Podcasts, Homepage, Music, Crib Notes
Tuesday July 16, 2019 03:51 pm EDT
Atlanta's premier Latinx music and arts festival brings a day-long block party and an evening of live performances to the Masquerade |
more...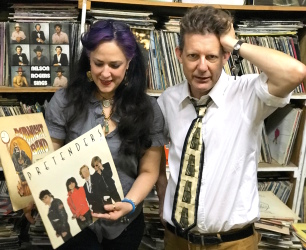 Monday July 15, 2019 04:18 pm EDT
Andy Browne and Lucy Theodora on Joe Strummer, primates, and writing their next album |
more...
Saturday July 13, 2019 09:59 am EDT
The rising country star on technology, the music industry, and his latest single 'Lonesome High' |
more...
Thursday July 11, 2019 09:19 am EDT
DIP at Smith's Olde Bar, Built to Spill at Terminal West, Attack of the Killer Tomatoes Festival, and more |
more...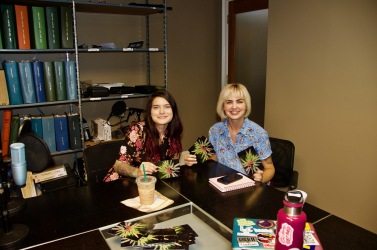 Monday July 8, 2019 02:12 pm EDT
Sophia Sabsowitz is the Curator at Pulp Books in West Midtown. She also spends a portion of each year trimming fresh cannabis crop in the infamous Humboldt County, Calif, familiar by most as the setting for the Netflix docu-series "Murder Mountain."
Sabsowitz's knowledge of cannabis flows directly into her creative life as a painter and current curator at Pulp Books, located in West Midtown,...
|
more...
Monday July 8, 2019 01:41 pm EDT
Some of you may know her for her hit song, "Cannabis Car," which helped expand her awareness of hemp across the nation. Aviva believes we should all be driving cars that run on cannabis and growing home hemp gardens for salads, paper, clothing. It may sound all a bit flower child, but did you know Henry Ford had cars running on hemp before it was outlawed in the US? If you're interested in... |
more...
Wednesday July 3, 2019 03:36 pm EDT
Special Fourth of JUly America bonus pack edition |
more...