Halloween starts now
'Monsterama' ushers in the haunting season
BEHIND THE CURTAIN: Shane Morton demonstrates advanced monstersuit making at Monsterama, Atlanta's horror and SF convention.
Creatures of the night will converge on Atlanta for the sixth annual Monsterama convention at the Atlanta Marriott hotel in Alpharetta from September 27 through 29.
"We hope this year's show will be our biggest and best yet," says convention co-chair and organizer Anthony Taylor. Taylor says he started the convention in 2014 because he saw an unfulfilled need for it locally.
"I knew there were a lot of Halloween and monster lovers around the South, and I felt they needed a place to convene and celebrate their passions. We all love monster movies especially during the Halloween season," he says, "and this is an opportunity to spend three days immersed in those passions with your best friends."
Featured guests include actors Ian Ogilvy (Death Becomes Her, "Return of the Saint"), Jackie Joseph (The Little Shop of Horrors), Jane Merrow (Hands of the Ripper, The Lion in Winter), Pauline Peart (The Satanic Rites of Dracula), Trina Parks (Diamonds Are Forever),  Madeline Brumby (Frankenstein Created Bikers), and Katie Carpenter ("The Haunting of Hill House"). Also appearing are writers Dacre Stoker, Jeff Strand, Nancy A. Collins, artists Mark Maddox, Neil Vokes, Craig Hamilton and Matt Webb, as well as many others. 
"This year features our best lineup of guests ever," says Taylor, "while also celebrating British horror and classic sci-fi." The full roster of guests can be found on the convention website at MonsteramaCon.com. 
Activities planned for attendees include panel discussions on film, media, art, comics, literature, and demos of special effects, makeup, sculpture, prop making, and other related crafts. Gaming is also represented.
Monsterama also features a large vendor's area with dealers of toys, art, jewelry, books, film and television memorabilia, and more. Also there's a model building contest, exhibits, and real 16-millimeter film screenings. 
A highlight is certain to be the Silver Scream Spook Show, featuring local 'ghost-lebrities' Professor Morte and the Go-Go Ghouls screening Revenge of the Creature in 3-D on the big screen. Other screenings include Frank Langella's Dracula, The 7th Voyage of Sinbad, Robinson Crusoe on Mars, and Abbott and Costello Meet Frankenstein.
There will be kid-friendly panels and programs throughout the weekend as well.
Saturday night's Monster Prom is always popular. This year, DJ Death's Kiss will be spinning the sounds of Halloween and giving away some amazing door prizes at the dance. The Monster Prom runs from 8 p.m. till midnight and is free with your Monsterama admission.
"We're so happy to be able to present this show to Southern monster fans for another year," says Taylor. "We hope to see a lot of new faces as well as old friends for the weekend!"
Monsterama takes place September 27-29 at the Atlanta Marriott Alpharetta at 5750 Windward Parkway in Alpharetta. Registration opens at 2 p.m. Friday with events starting at 4 p.m. and ending at 5 p.m. on Sunday.
More By This Writer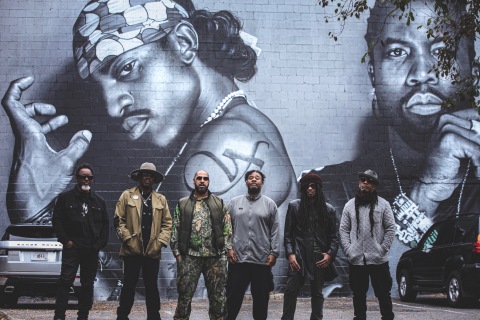 Friday January 3, 2020 03:23 pm EST
By now, everyone has probably seen the larger-than-life mural of OutKast (André 3000, left, and Big Boi), painted by JEKS, that adorns the wall of WISH ATL, the boutique in Little Five Points. You've probably even had your picture taken in front of it if you are a self-respecting Atlanta creative — or aspire to be one.
OutKast makes the music, but they — and other Grammy Award winners who...
|
more...
Friday January 3, 2020 02:56 pm EST
The full depth of Jimi Hendrix's Band of Gypsys revealed |
more...
Saturday November 2, 2019 01:59 pm EDT
The industrial music complex plays Masquerade November 22 |
more...
Saturday September 28, 2019 08:43 am EDT
The Who pick up their guitars and play — 'just like yesterday' |
more...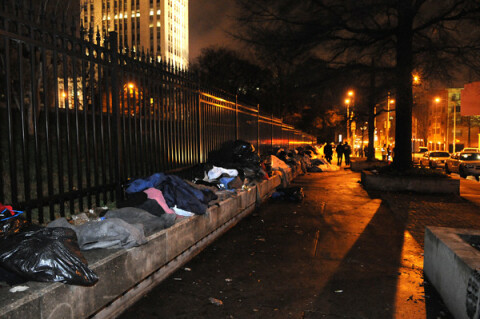 Monday September 9, 2019 07:13 pm EDT
A guide to those who help those in need |
more...
Search for more by Tony Paris