HIGH FREQUENCIES: 'Songs for groovy children'
The full depth of Jimi Hendrix's Band of Gypsys revealed
MESSAGE TO LOVE: Band of Gypsys (from left) Jimi Hendrix, Buddy Miles, Hendrix, Billy Cox, and Hendrix as they appear on the individual CD sleeves.
When Band of Gypsys, the Jimi Hendrix album recorded live at the Fillmore East 50 years ago New Year's Eve, was first released in the spring of 1970, it was done so as an anomaly. It wasn't a new Hendrix release per se, but a contractual obligation, a record designed to accommodate papers he'd signed while still a sideman playing the Chitlin' Circuit.
Band of Gypsys was not released by Reprise Records, the label for which Hendrix recorded and on which he had released three albums — Are You Experienced, Axis: Bold As Love, and Electric Ladyland — which propelled him on his meteoric rise to fame. Those albums, recorded by the Jimi Hendrix Experience — with Noel Redding and Mitch Mitchell, the two white, British musicians playing at his side as Hendrix emerged a musical shaman burning bright — altered the course of popular music with their psychedelic experimentation, Hendrix's other-worldly approach to playing the guitar, and his consciousness-expanding lyrics.
Band of Gypsys, released on Capitol Records, was a stopgap between studio albums, a chance for the guitarist to wrangle free of a binding contract he mistakenly signed in 1965 while recording with Curtis Knight. 
To record Band of Gypsys, Hendrix enlisted ex-Electric Flag drummer Buddy Miles and ex-Army buddy Billy Cox on bass. The three had been jamming together, and the two musicians were eager to help the guitarist out of his predicament. The decision was to record four shows at New York's Fillmore East — early and late sets December 31, 1969, and January 1, 1970 — giving Capitol one album, thereby fulfilling Hendrix's contract.
When Hendrix took the stage with "some old friends with a brand new name, a Band of Gypsys," everything was different. Hendrix's music was more grounded, as if he had been searching for and rediscovering his roots — the blues, R&B, soul music — in a way that could only have been divined by someone who had explored the outer reaches of music. Hendrix was coming back to earth with greater vision, clarity, understanding, and focus, taking by surprise those who saw him as the psychedelic high priest of Groovy.
With the two African-American musicians onstage with him, the music didn't echo the Flower Power of the '60s, nor did the lyrics offer any lysergic road maps to self-awareness. With the Band of Gypsys, Hendrix got down to the real nitty-gritty, dealing with the realities of the day. "Machine Gun" was wrought by the Vietnam War and the divide it was creating in this country; "Message Of Love" sought to bring all people together; and "Power of Soul" — well, with it, "anything is possible."
In less than a year, Hendrix would be dead, and the sole Band of Gypsys release would seem but a detour as he regrouped the Experience — now Mitchell and Cox — with the hits of his past diluting his message of love in the remaining concerts of his all-too-short life.
More than a contractual obligation fulfilled, Band of Gypsys marked a turning point in the guitarist's career. Hendrix may not have connected with African Americans as he might've hoped at an ill-fated Harlem Street concert a few months prior, and the audience for the Fillmore East shows might've been primarily white, but the music played on those two nights is echoed in that of Parliament-Funkadelic, Vernon Reid's Living Colour, and the countless other African American musicians inspired by those bands. For four months, the acknowledged time frame of the Band of Gypsys, Hendrix was reaching for a new musical Promised Land, leaving behind the gimmickry, the showmanship, and the wildman antics that had become his trademark with the Jimi Hendrix Experience. 
Fifty years on, with the recent release of the five CD set, Songs for Groovy Children, the full extent of the importance — indeed, the majesty — of those four concerts at the Fillmore East is revealed. Remixed with a presence and an immediacy that makes it hard to believe five decades have passed since their recording, the shows are presented in their near entirety — a few songs remain in the vaults due to Hendrix 's guitar playing being too out of tune — offering the listener the chance to follow the progression of the songs and certainly to feel the difference Hendrix brought to each performance. With much of the live material recorded by the Jimi Hendrix Experience, the guitarist sounds as if he's going through the motions, playing what's expected of him to an audience there for the spectacle. On Songs for Groovy Children the playing is impassioned, with a depth typically not matched during one full concert, much less four shows in a row.

Songs for Groovy Children, its name taken from a comment Hendrix makes while introducing one of the songs, is pure, unadulterated Hendrix, the guitarist playing at his best, as if only for himself and the two other musicians onstage. That there were sold-out audiences bearing witness to each show seems to be of no consequence.
The original, six-song Band of Gypsys release — heavily edited from the performances released here— only hints at the power the three musicians brought with them. Subsequent hodgepodge releases of Band of Gypsys material have only served to confuse and muddy its impact. Presented here, as four concerts in succession, Songs for Groovy Children offers the truth and emotion embodied in the best of Hendrix's music. And it certainly presents more questions than answers to what might have been had he lived. ­—CL—
More By This Writer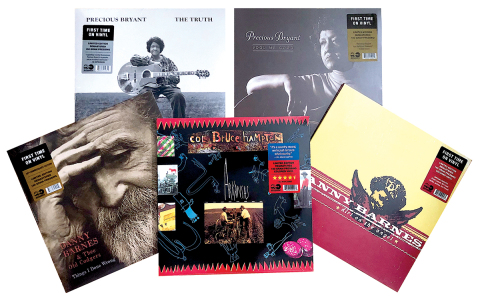 Friday July 2, 2021 09:53 am EDT
The Atlanta indie label mines its catalogue for vinyl reissues |
more...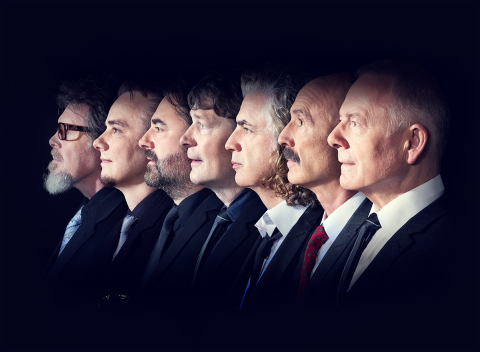 Thursday July 1, 2021 02:57 pm EDT
Tony Levin offers a quick glimpse into the court of the Crimson King |
more...
Tuesday May 4, 2021 11:25 am EDT
Some say 'it's showtime,' others are more cautious |
more...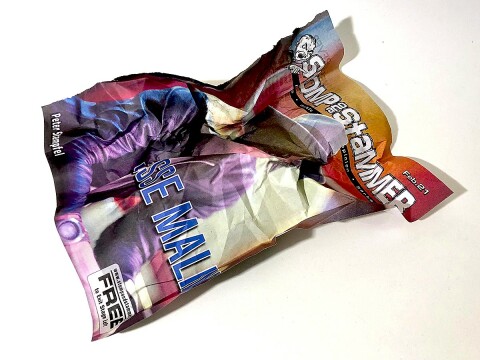 Wednesday March 3, 2021 02:11 pm EST
Contentious Clark calls it quits |
more...
Tuesday March 2, 2021 12:03 pm EST
Linda Mitchell on her 'spirit animals' |
more...
Search for more by TONY PARIS
---