Fall Arts 2020 - Dance
An update on the current state of dance performance in Atlanta.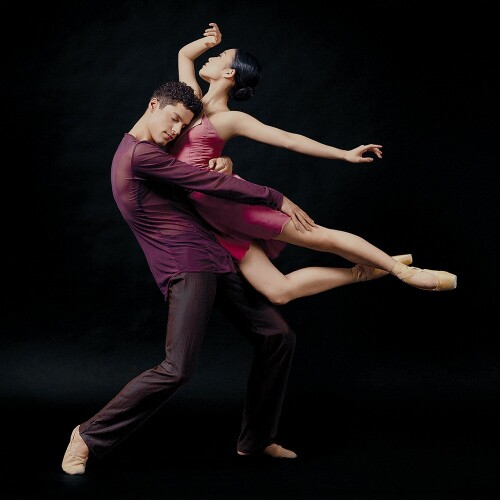 Atlanta Ballet
Gennadi Nedvigin
Artistic Director
Arturo Jacobus
President & CEO
Julia Berg
Director of Public Relations
www.atlantaballet.org
Atlanta Ballet and all locations of its Centre for Dance Education (CDE) closed their doors on March 13, which meant no Company/Atlanta Ballet 2 rehearsals, no Centre school classes, and no administrative staff in the building. The March program, Giselle, was initially postponed to take the place of the May program, but both programs were ultimately canceled. The CDE school year also came to an early close, and the end-of-year recital was canceled.
"Throughout this time, Atlanta Ballet found ways to connect with audiences virtually," says Julia Berg, director of public relations at Atlanta Ballet.
CDE instructors created virtual classes for remote training at home, and also livestreaming select classes on Atlanta Ballet's Facebook page for public enjoyment. Clips of archived footage of past performances and fan favorites were shared on Atlanta Ballet's social media outlets.
Recorded versions of Atlanta Ballet 2's presentation of The Swan Princess and Beauty & the Beast were streamed and released to the public. Atlanta Ballet hosted a series of Instagram Live sessions featuring select Company dancers cooking their favorite recipes, which are featured in the Atlanta Ballet cookbook, Bravo!. Funds from cookbook sales went directly to the Dancers' Resource Fund.
"Select company dancers read ballet-themed children's books live on Facebook and Instagram, giving impressionable young ballet lovers an opportunity to have books read to them by 'real, live ballerinas'!" says Berg.
Company dancers went live on Instagram to chat with each other over coffee or cocktails and answer questions live from Atlanta Ballet followers. Atlanta Ballet shared updates from Company dancers about how they were spending their time and staying in shape during quarantine.
Since the beginning of the coronavirus crisis, Atlanta Ballet has been making PPE for frontline health and hospital workers, and continues to make masks. A joint manufacturing campaign with The Atlanta Opera and Alliance Theatre ended in June.
"The shop has moved into ballet work, prepping for next season's shows and catching up on summer work, which fell behind due to the important focus on making PPE," reports Berg.
Regarding the upcoming season, Atlanta Ballet's fall programming has been canceled with one very special exception. "Putting aside a decision about The Nutcracker, which will be coming soon," Berg says, "we have shifted all our series programming to the spring of 2021."
After going to print, Atlanta Ballet's Julia Berg issued this press release, "Atlanta Ballet is having to cancel its production of The Nutcracker this holiday season due to COVID-19. This would have been the first run of Nutcracker performances at Cobb Energy Performing Arts Centre. … However, we are in the process of cooking up some exciting virtual and socially distant alternatives to keep the Nutcracker tradition alive throughout this holiday season … COVID-19 has officially stolen the holidays, definitely proving to be the meanest of all Grinches."
The 2021 Atlanta Ballet season (at present):
· 2/12-14 — A world premiere of Yuri Possokhov's Firebird, by recently announced choreographer-in-residence Claudia Schreier
· 3/19-21 — Giselle
· 4/15-18 — Atlanta Ballet 2 Presents: Snow White, a family ballet at Sandy Springs Performing Arts Center at City Springs
· 5/14-16 — A world premiere of George Balanchine's Stars and Stripes, by Juliano Nunes
Dance Canvas Inc.
Angela Harris
Executive Artistic Director
www.dancecanvas.com
"When the shutdowns began occurring, we were heading into the theater for our 2020 Performance Series at the Ferst Center for the Arts," says Angela Harris, executive artistic director of Dance Canvas. "Our shows were put on hold, and we hit the 'pause' button. It was (and still is) hard to envision what our near future will look like. When will audiences feel comfortable coming back?"
It took Harris and company about a month to "shift focus from performance to resources we could provide to our artists." Dance Canvas created an online interview series, "Choreo Chat," highlighting the work of the company's past choreographers. Youth summer programs were moved online. Dance Canvas provided eight weeks of online dance classes to students within the city of Atlanta's Department of Recreation. Also, the company's DC NEXT program was moved into a virtual session.
For the 2020-21 season, Dance Canvas, in partnership with Atlanta Contemporary, is introducing a Summer Choreographic Residency, which will support eight choreographers as they create work responding to social issues. The residency will conclude with streamed performances in August and September.
"We have adjusted our season with the understanding that many of our programs will be significantly altered or canceled," says Harris. "Regardless, we are committed to providing our 2020 choreographers with a place to present their work in light of the cancelation of their performances in March. Our 2020 choreographers' work will be premiered in March 2021."
gloATL
Lauri Stallings
Founder
www.gloatl.org
Self-described as a "Southern women artist led social movement organized through the analogy of a living organism, to better understand the world," glo has two events planned for the fall season.
In an email, glo's general manager Richard Carvlin writes that lost loose and loved is a land art work commissioned by Studio Dewberry. The work will map 2.5 acres in Midtown as a "micro prairie" where a choreographed event "enacting social duties related to place, the body, and environment" will transpire. The second work, stitching (up up up) the sky, is an original sound score by EmmoLei Sankofa, through which, in Carvlin's words, "we hope to offer a new sense of participation and communion, while we are united and resilient amidst America's empathy rebellion." Both works will be free and open to the public.
Terminus Modern BALLET Theatre
John Welker
Director
www.terminus-serenbe.com/
By mid-March, Terminus Modern Ballet Theatre had moved all of its dance education classes online and stopped conducting in-person rehearsals. In June, in-person classes were reinstated but with strict health safety measures in place.
"Despite our state's push to get back to normal, at this point in the year, it is safe to say things will unfortunately be far from normal by the fall," says Terminus director John Welker. "All our performances are moving to online digital platforms. That includes a dance film, a holiday premiere, a virtual fall fundraiser, and digital showings by students from the Terminus School of Modern Ballet."
An official 2020-21 season announcement will come in August. Regardless of the particulars, all activities will require mask usage and follow PPE guidelines from the CDC.
"Long term, the crisis will introduce a new era of how the performing arts will be created and offered to the public," Welker says. "With time, gathering can resume in some normal fashion, but the thought processes in which artists create art will not. The scope of intimacy of how people view and engage with the arts will become more personalized, smaller, and more specific, no matter the way it is enjoyed, either through live performance or virtually."
Zoetic Dance
Mallory Lyles Baxley
Artistic Director
www.zoeticdance.org
"We officially postponed rehearsals for our summer 2020 programming at the end of February," says Zoetic Dance artistic director Mallory Lyles Baxley. "Little did we know we would not be back in the studio for months."
In April, Zoetic postponed its May 2020 dance festival and production, MIXTAPE, at Southwest Arts Center until November 2020. In July, MIXTAPE was officially canceled, although the company plans on presenting the festival in a virtual format later in 2020.
"All live performances and events for our organization have been canceled for the remainder of the year, and all initiatives will take place virtually," Baxley says.
In May, Zoetic launched several virtual initiatives including the Distance Disco Project, a virtual film series open to movers and creators, which premiered via YouTube and Instagram TV (IGTV). The series showcased over 30 dance films from artists in Japan, the UK, New York, and across the globe. Zoetic also hosted a two-week virtual workshop featuring dance artists who were originally scheduled to teach and perform as part of MIXTAPE.
Zoetic recently announced a call to artists for the second Distance Disco Film Series, which will premiere in September 2020. The project will feature a virtual Artist Round Table featuring invited artists and community members in a discussion about making art during the COVID-19 pandemic. Later this year, Zoetic will premiere the virtual MIXTAPE 2020 Dance Festival, which will include virtual workshop classes open to the public and taught by MIXTAPE participating artists via Zoom.
"Our goal at Zoetic during this time is to continue offering opportunities for artists to create and to explore the potential of their art," Baxley says. "We use art as a form of expression, a way to escape, and a means to feel connected to one another. As we look forward into an unknown future, we are hopeful that, during this time of uncertainty, we will come together and cultivate an era of curiosity and creativity."