ATL UNTRAPPED: Inextinguishable rage
Johnny Apollo isn't stopping, neither should we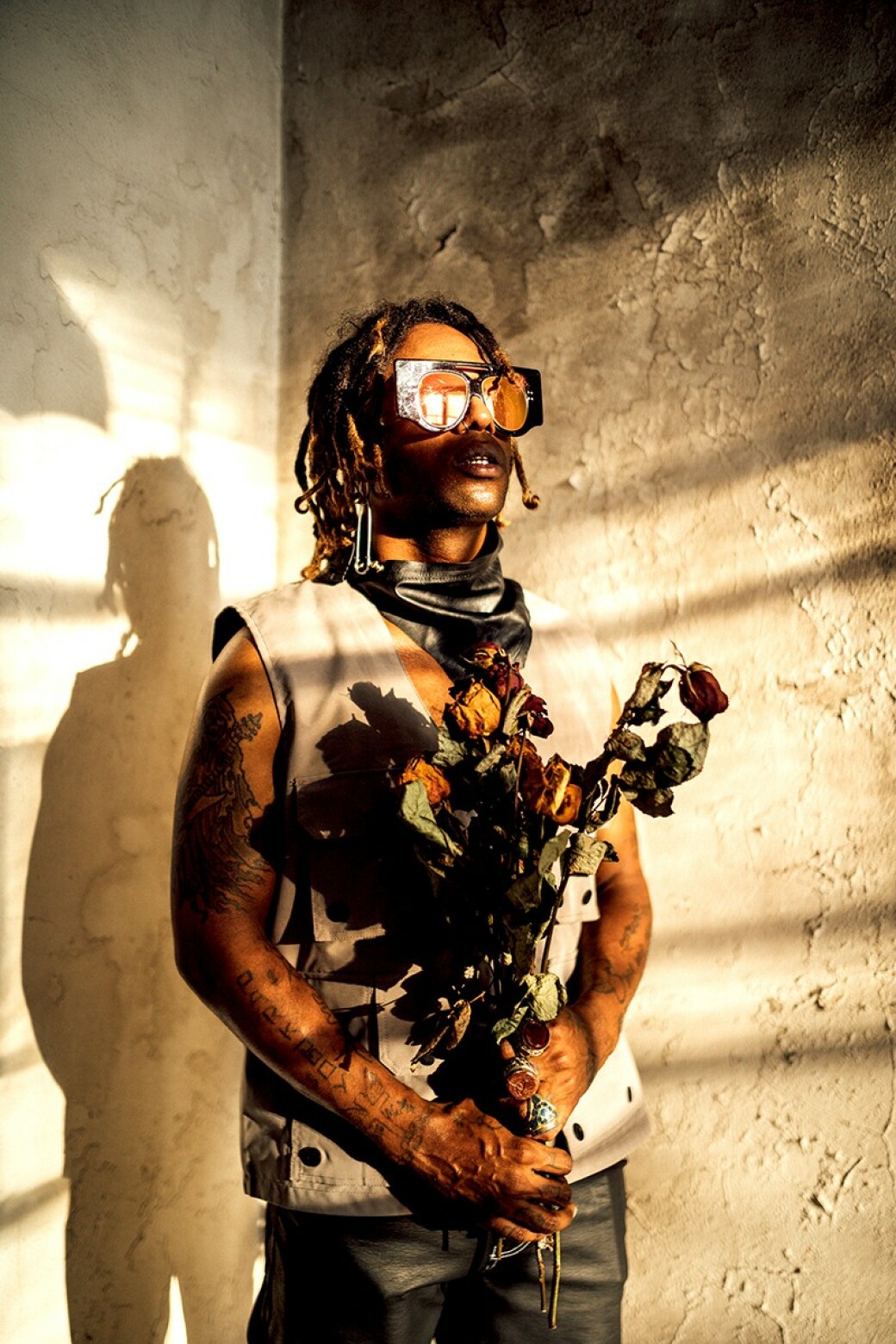 DON'T PANIC: Electrifying energy and unstoppable momentum propel Johnny Apollo's career and consciousness forward.
Johnny Apollo, Atlanta's resident rap rockstar, and I discuss complacency over a Zoom call. Our conversation yields some compelling discourse as we discuss the balance of developing a career as an artist while, at the same time maintaining the momentum of a social movement, not unlike the one the United States is currently experiencing. The day we speak marks 40 days since the killing of Rayshard Brooks by APD at the Wendy's on University Avenue. Although protests around the city continue, the contagious spirit of activism that was taking Atlanta by storm just weeks earlier appears to have subsided significantly.
Contrary to criticizing those who may have started to ease their foot off the gas pedal, Apollo sees the slowdown as an unfortunate byproduct of human nature. As the #BlackLivesMatter hashtag fades away from social media feeds, people feel betrayed or angered by the decrease of energy being devoted to the movement. While that hurt is justifiable, I agree with him on the idea that such ebb and flow is a longstanding problem.
Inconsistency and wavering motivation have caused countless dreams to fall by the wayside. Even with large numbers of people demonstrating in the streets in hopes of forging a better society as the cool spring turned into a heated summer, widespread burnout is not unexpected. But such abatement doesn't mean that now is the time to collectively bury the hatchet with an unjust law enforcement and revert back to "'normal." No,  now is the time to regroup and keep the momentum — the energy that propelled people to take to the streets — moving forward.
"It's difficult to keep momentum going," Apollo says, "so right now, it's a matter of people teaming up and putting everyone's energy together. It takes strategy and a mass group of people."
And if anyone has experience with maintaining momentum, it's Johnny Apollo. Since stepping onto the local hip-hop scene in the mid-2010s with a brash alternative sound, Apollo has made his mark on Atlanta with high-octane performances at indie showcases such as Lotus Rosery and opening for rappers such as U-God and Desiigner. As an artist whose shows always keep audience members' hearts racing throughout the entire set, there's not a half-ass bone in his body, and his progression as an artist is largely due to his nonstop dedication to his craft.
After years of grinding independently, Apollo made a major career move in 2019 and inked a record deal with Rowdy Records, the label originally co-founded by L.A. Reid and Atlanta's own Dallas Austin that once housed talents such as Monica, Sammie, and Mario Winans. Rowdy has since relaunched under Austin's leadership, signing Johnny Apollo as its first artist. Ironically, Apollo's first move on the label was a relaunch of his own — the re-release of his cult-classic single "STFU." Originally dropped in 2016, "STFU" gained steam locally for its ability to breathe life and energy into even the most deflated crowds, and five years later, it's as fresh and electrifying as it was then. 
As our discussion continues, Apollo hints at releasing a new project on Rowdy later on in the fall. Despite being content with the positive direction in which his career is heading, his drive is still at an all-time high, his sights set on developing the next phase in the evolution of his sound. And, he promises, regardless of whatever musical styles he may experiment with, the rage within his music will always be present.
Acknowledging that rage is not only a part of his music, but also plays a large part in his  creative process, Apollo says the word means much more to him than how it's defined in Webster's. For Apollo, it conveys the essence of his experiences — whether good or bad — and by stepping into the booth and sharing his rage with the world, he can heal and be his most authentic self.
"Rage is something that everybody has inside of them," Apollo says, "and it's something that should be expressed in a constructive way rather than a destructive way. It's a beautiful energy, so people should be able to let it out."
Johnny Apollo's persistence, his ability to so powerfully convey his emotions and experiences seem destined to bring him success in the music industry. Those same qualities are also the marks of a leader, especially in tough times like these. When I tell him this, however, he quickly dismisses such a role for himself in the movement, saying that he is more of an observant participant. While wary of leading others into dangerous or unfavorable situations, Apollo wholeheartedly asserts that things must change in Atlanta.
"I'm a big believer in taking what you want. People are never going to just give you what you ask for," he says. "They're always going to hold something over your head, so with anything that's worth having, particularly when it comes to change, you've gotta take it by any means necessary."
To permanently affect change in our city and beyond, we can't afford to slip into complacency, especially when there is still so much work to be done. Don't consider moments like this as defeat — treat them like a pit stop. As Johnny Apollo says, "We've gotta rage until we get what we want." After resting, we must continue to channel our rage until all Black lives matter — in every community across the city, state and this nation. In honor of those who have suffered, indeed, like the late John Lewis, keep getting into good trouble and show Atlanta just how inextinguishable our rage can be.
---