See our
guide to COVID-19 in Atlanta
(this page last updated )
THE MOVE: Black Lives still Matter
See their faces, say their names
These fathers, sons, nephews, uncles, and brothers will be absent this holiday, and every holiday to come. The men pictured shared the same unfortunate fate this year, all over the state of Georgia, at the hands of armed, white men. 
Look into their eyes. Say their names aloud. Read their stories. No one should die this way. 
Then ask the question, "Does the punishment fit the crime?" 
Samuel David Mallard, 19
January 17, 2020
Powder Springs, Georgia
Samuel David Mallard, 19, was shot and killed by Cobb County SWAT officers who said they had arrived at his home to arrest him because he was a suspect in multiple crimes, according to the Atlanta Journal-Constitution.
Police said Mallard was driving when they arrived and that Mallard attempted to drive away from the scene. Four officers shot Mallard, who was pronounced dead at the scene, the AJC reported.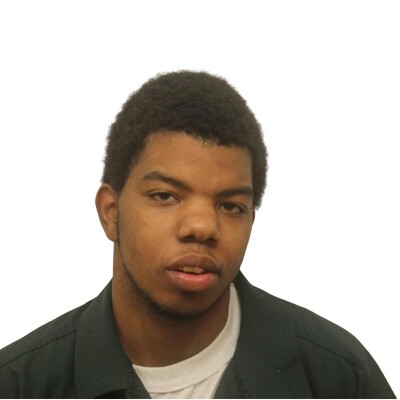 De'Andre Lee Patterson-Seaborough
January 23, 2020
Savannah, Georgia
De'Andre Lee Patterson-Seaborough, 22, was killed by Savannah police officers who said they were responding to a home invasion, he Atlanta Journal-Constitution.
Police said Patterson-Seaborough, who they suspected of the invasion, was standing in the home's yard. Police said they told Patterson-Seaborough to drop the weapon he was holding and that he did not comply. Officers said he pointed his weapon at them, prompting them to shoot.
Patterson-Seaborough died at a Savannah hospital.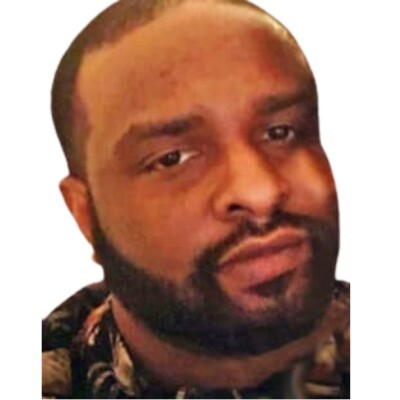 Andrew J. Smyrna
January 23, 2020
Atlanta, Georgia
Andrew Smyrna, 32, was shot and killed by a Georgia State Patrol trooper after he was found driving an alleged stolen car. According to the Atlanta Journal-Constitution., police said Smyrna was initially parked when officers confronted him, but attempted to leave. Smyrna allegedly drove toward the trooper, hitting his patrol car, and the trooper then shot at Smyrna. 
Smyrna then sped off, but crashed near an intersection. He died at an area hospital from gunshot wounds.
Ahmaud Marquez Arbery
February 23, 2020
Brunswick, Georgia 
Ahmaud Marquez Arbery, 25, an unarmed African-American man, was pursued and fatally shot while jogging near Brunswick in Glynn County, Georgia, by men who claimed they believed he was responsible for break-ins in the neighborhood. After a video of the shooting was posted by local radio station WGIG on May 5, two of the men were arrested and charged with malice and felony murder, aggravated assault, and other crimes. The third man was arrested two weeks later and charged with felony murder and criminal attempt to commit false imprisonment.
William Dion Tolbert Simpkins
March 17, 2020
Atlanta, Georgia
William Simpkins, 39, was fatally shot by Atlanta police officers who said they were responding to a call that Simpkins was firing rounds into the air, according to the Atlanta Journal-Constitution. 
The first officer who arrived at the scene attempted to speak to Simpkins, police said. Simpkins then allegedly started to shoot at the officer. Six officers were engaged in a gunfire exchange with Simpkins and dozens of rounds were fired, police said. One of the officers fatally shot Simpkins. 
Eleven days before his death, Simpkins posted these last words on his Facebook account. "Matthew 5:45 — That ye may be the children of your Father who is in Heaven. For He maketh His sun to rise on the evil and on the good, and sendeth rain on the just and on the unjust."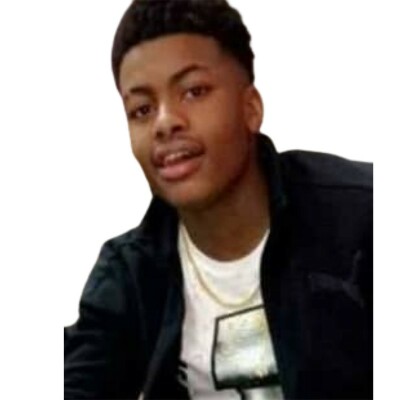 Kamaal Koby Edwards
March 20, 2020
Cuthbert, Georgia
Kamaal Koby Edwards, 18, was shot and killed by Cuthbert police officers who were investigating a car break-in, the Atlanta Journal-Constitution reported.
The officers confronted Edwards during the investigation, and a foot chase ensued. Police said officers and Edwards exchanged gunfire, and Edwards was pronounced dead at the scene.
Goldie Bellinger
April 15, 2020
Augusta, Georgia
Goldie Bellinger, 39, of Williston, South Carolina, was fatally shot by SWAT officers in an hours-long standoff at an Augusta motel. According to the Atlanta Journal-Constitution police had been sent to the motel for a wellness check, authorities said. 
Police said Bellinger barricaded himself in his room and refused to speak to deputies. One deputy said Bellinger had a gun, which Bellinger allegedly pointed at deputies at some point. 
The SWAT team attempted to negotiate with Bellinger, but he started shooting at them, police said. Three SWAT officers returned fire, and Bellinger died at the scene.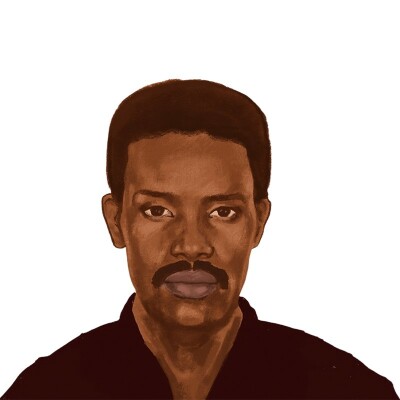 Yassin Mohamed
May 9, 2020
Claxton, Georgia
Yassin Mohamed, 47, was fatally shot by an Evans County deputy who said he was responding to reports that Mohamed was walking in the middle of a road. The deputy reported multiple encounters with Mohamed that day, according to WGCL-TV, the Atlanta CBS affiliate. 
When the deputy arrived, Mohamed allegedly fled and then threw rocks at the deputy, hitting him once. Police said Mohamed then charged at the deputy with a larger rock, at which point the deputy shot Mohamed. Mohamed was pronounced dead at the scene.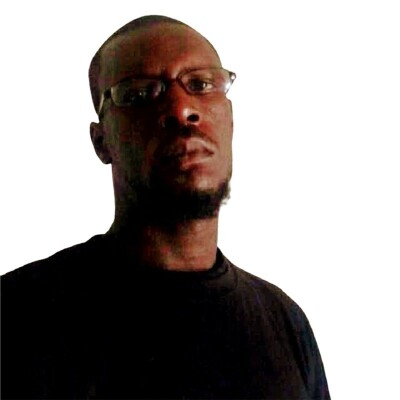 Momodou Lamin Sisay
May 29, 2020
Snellville, Georgia
"How can an expired tag situation escalate into a killing?" — Banka Manneh, a Gambian human rights activist in Atlanta — The Washington Post
Momodou Lamin Sisay, 39, the son of a retired United Nations employee and Gambian diplomat, was killed by a Gwinnett County Police Department SWAT officer after a vehicle pursuit, WGCL-TV reported. 
Snellville police had attempted to stop Sisay because he had a vehicle tag violation, police said. Sisay allegedly did not stop, and Snellville police chased Sisay until they applied a pursuit intervention technique (PIT) maneuver, forcing Sisay's vehicle off the road. 
Police said they approached the car and told Sisay to show his hands, but said he didn't comply and allegedly pointed a handgun at the officers. The officers then opened fire and took cover. As they shouted commands at Sisay, he allegedly revved his car's engine and attempted to flee.
The Gwinnett Co. SWAT team arrived and attempted to negotiate with Sisay as he remained in the vehicle, police said. Sisay allegedly fired at a SWAT officer, who returned fire. Sisay was then found unresponsive and was pronounced dead at the scene.
Phillip Jackson
June 11, 2020
Tunnel Hill, Georgia
Phillip Jackson, 32, of Ooltewah, Tennessee, was a passenger in a Tennessee-registered vehicle believed to have been reported stolen when police began chasing the car, Chattanooga's WDEF-TV reported. 
The car chase reached speeds up to 120 mph, Georgia State Patrol said. The chase ended when officers conducted a PIT maneuver, a move that caused the suspect's vehicle to tailspin, hit a median, flip, and hit a tree, according to WDEF-TV. 
Jackson, and another passenger, died on the scene. The driver of the car was flown to a hospital in Chattanooga.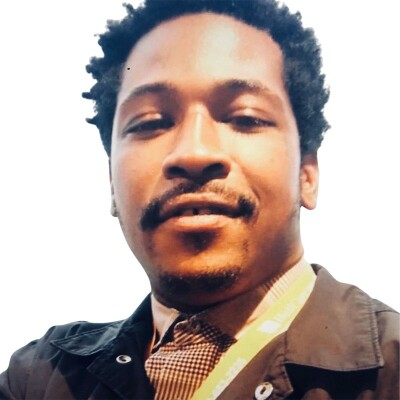 Rayshard Brooks
June 12, 2020
Atlanta, Georgia
Rayshard Brooks, 27, had fallen asleep in his car in a Wendy's drive-thru lane when he was approached by officers and then fatally shot. 
Police body cameras show that two Atlanta police officers had a calm conversation with Brooks for more than 40 minutes after they received complaints of him sleeping in the car. Police said Brooks failed a sobriety test and then struggled when officers attempted to handcuff him. 
Brooks managed to grab a taser from one of the officers and ran away, at one point aiming the taser at one of the officers. One of the officers then shot Brooks twice in the back. 
Brooks died after undergoing surgery following the incident.
Vincent Demario Truitt
July 14, 2020
Austell, Georgia
Vincent Demario Truitt, 17, was shot by a Cobb County police officer after a traffic stop resulted in a foot chase, according to WGCL-TV. 
Police had attempted to stop a vehicle with three teenage passengers, including Truitt, believing the car had been stolen, authorities said. The driver of the car fled, and when it reached a dead end, Truitt and another teen fled on foot. When Truitt allegedly brandished a gun, an officer then shot Truitt twice in the back. Truitt later died at an Atlanta hospital. 
WGCL reported that a firearm was recovered from the scene.
Julian Edward Roosevelt Lewis
August 7, 2020
Sylvania, Georgia
Julian Edward Roosevelt Lewis, 60, was fatally shot by a Georgia state trooper after he allegedly tried to flee from a traffic stop, the Associated Press reported. 
An attorney for Lewis' family said that the traffic stop was initiated because Lewis had a tail light out. Police said the trooper chased Lewis until he forced him off the road and into a ditch, then fired one shot that killed him. 
The trooper was fired and charged with felony murder and aggravated assault.
Rafael Jevon Minniefield
August 13, 2020
Moreland, Georgia
Rafael Jevon Minniefield, 29, died after a police chase in Coweta County, Georgia. Police said they spotted Minniefield driving his Dodge Ram against the curb of a street for roughly 50 yards, prompting an officer to believe he was driving under the influence, according to the Atlanta Journal-Constitution. 
When the officer pulled him over, police said Minniefield drove away. A police chase ensued, with Minnifield reaching speeds of over 100 mph, according to video footage. A deputy performed a PIT maneuver, causing Minniefield to spin out into a pasture and flip, hitting a power pole and several trees. Minniefield was ejected from his vehicle and died on the way to the hospital. 
Officers said they recovered marijuana and suspected ecstasy from Minniefield's vehicle.
—CL—