Fourth of July Events in Atlanta 2020
I PLEDGE ALLEGIANCE: Watch Fireworks in Atlanta.
---
---
Oh say can you see, by the fire cracker's yellow light...it's America's birthday! Deck out with some stars and stripes, hop on a motorcycle, and hit the road for a classic all-American road trip. Since 1776, the U.S. has been kicking butt and taking names, so let's celebrate it! Don't let George Washington down.
Where To Watch Fireworks
Big Fourth of July Events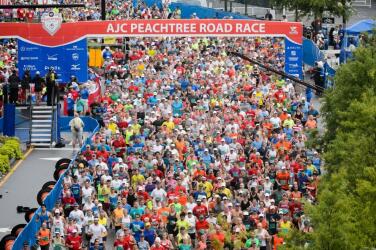 Tuesday July 4, 2023 12:00 AM EDT
The Peachtree Road Race will take place July 4th, 2023. Browse the Peachtree Road Race schedule as well as recommendations.  |
more...
List of Fourth of July Events
CL Articles on Independence Day
Past July 4ths