LISTENING POST: Jon Byrd finds inspiration in his Southern roots
From Atlanta to Nashville is closer than it looks when you hit the road as a songwriter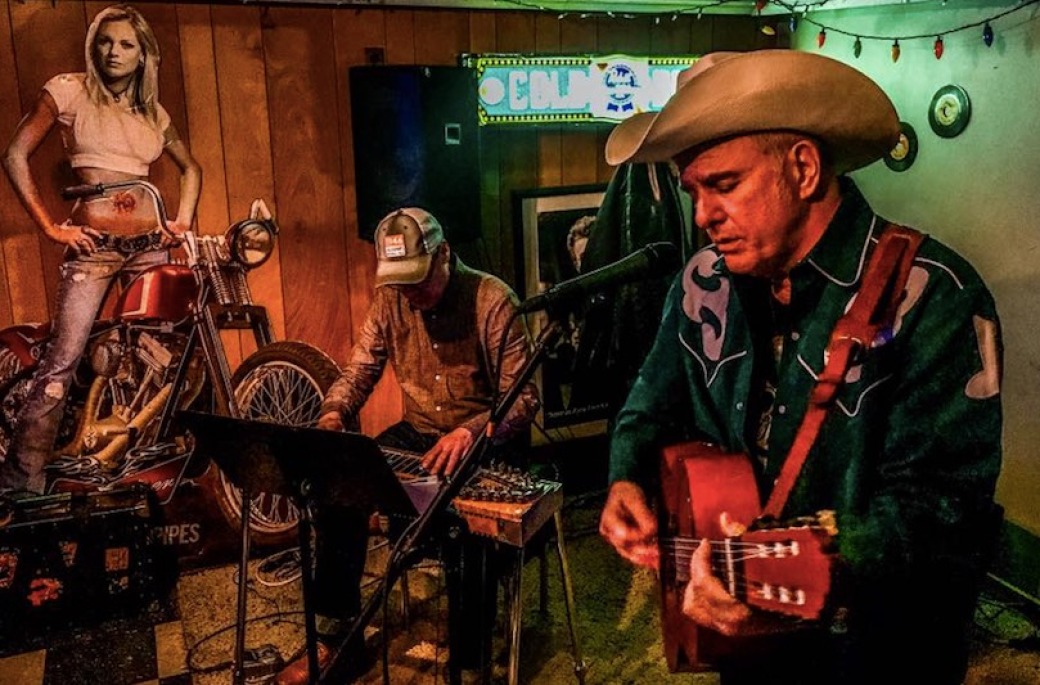 WEEKEND STAND: Jon Byrd and Paul Niehaus will celebrate the release of 'Paul & Me,' a 5-song CD, with night and day shows in Atlanta on August 28-29.
Twenty years ago, the week before 9/11, Jon Byrd moved from Atlanta to Nashville to pursue a career as a singer-songwriter-guitarist. Like some hapless character in a hackneyed country song, he was recently divorced, essentially broke and at least temporarily jobless. With his possessions stuffed into a dilapidated 1985 Honda Civic, Byrd maneuvered his way to state route 41, turned in a northerly direction and hit the gas.
Two decades later, with a handful of acclaimed recordings in his pocket and a steady gig schedule in Music City, Byrd is returning to Atlanta, the place where his long dormant country roots, steeped in the dark, clay soil of Montgomery County, Alabama, were regenerated in the 1980s.
Accompanied by hitched-at-the-hip pedal steel guitar partner Paul Niehaus, Byrd will be performing songs from the recently released five-track CD, Me & Paul, at an outdoor house concert on Saturday, August 28, and an afternoon show at PushPush Arts in College Park on Sunday, August 29. Expect original material from Byrd's previous four albums, as well as interpretations of songs by friends including two from Atlanta, James Kelly and Al Shelton, who will sit in with the duo for a few songs at the PushPush show.
"Coming to Nashville was a humbling experience," Byrd says over the phone, his voice tinged by a distinctly south Alabama drawl. "You go out on a Tuesday and there's an incredibly talented 22-year-old who wipes the floor with a full band — piano, drums, guitars. Then you go out on Thursday and a 74-year-old guy sawing a beat-up fiddle plays a song that knocks you out."
Daunted but determined, Byrd picked up his beloved nylon-strung acoustic guitar and plunged into the Music Row fray. Week after week, he played The Bluebird and other listening rooms in line with countless wannabes, has-beens and genuinely talented artists. Regardless of their songwriting acumen, many of the artists Byrd encountered were "competitive, backwards-baseball-cap dudes" who treated the situation like a caged wrestling match.
"One of my mantras is that songwriting is not a competition," Byrd says. "Sure, I want people to hear my music, but not in the context of a competition. I don't want this to sound grandiose, but Picasso (was) not competing against Matisse."
One of the songs that first garnered a measure of notoriety for Byrd was "Jackknife," an irresistibly charming, heartfelt and humorous rumination on the advice parents impart to their offspring, which for better and worse stick with them for life: "Son, don't work too much on Sunday/And say your prayers each night/Try not to cuss and smoke and chew/And stay away from girls that do."
"I wrote 'Jackknife' in Atlanta at a time when my life was coming apart," Byrd says. "I thought, if I can write one good song, maybe I can write two good songs. I want to get better at this, so I'm going to go where there are a lot of great songwriters."
Born in Birmingham in 1955, Byrd was reared slightly further south in the small towns of Frisco City and Tuscaloosa. He sang in church and, like every other kid his age, watched Ringo Starr playing drums with The Beatles on the Ed Sullivan Show in 1964. For two years after that momentously influential debut, Byrd bugged his parents until they finally bought a drum set for their son. The boy turned out to be so proficient, he was drafted into the high school marching band at the tender age of ten.
"The majorettes used to hold out the cymbal and the snare drum for me and my buddies to play while they danced," Byrd recalls. "In 1966, cheerleaders were wearing long skirts while the majorettes — who, of course, were all of 14 — wore bathing suits and boots with tassels. I remember thinking, 'I don't know what this is, but I have to keep doing this for the rest of my life.'"
Aside from majorettes, an abiding interest in history led Byrd to an undergraduate degree from the University of Alabama at Tuscaloosa, setting him on a path seemingly to academia. To expand his horizon, in 1988 he entered graduate school at Georgia State University before earning a full scholarship to Emory University. For the next few years, as a graduate assistant, teaching assistant and adjunct professor, Byrd taught southern history and literature and American studies at Emory, Clark Atlanta University, Morris Brown College and the Atlanta College of Art. He fell short of earning a PhD because he never finished his dissertation on "Elvis Presley and 20th Century Pilgrimage."
"I couldn't stop playing music," Byrd says.
The music scene in 1980s Atlanta was a nuclear reactor on the verge of critical mass. With Athens acting as a secondary fuel source, music-mad scientists were fusing fundamental particles from different genres, generations and demographics into heavy elements never previously seen or heard. Within the realms of punk, new wave, electronics, indie rock, progressive jazz, free improv and post-classical music, among other categories, new forms of aural energy were generated, producing gravity waves rivaling the output of traditional innovation centers, such as New York, Chicago, San Francisco and Los Angeles.
In a corner of this crackling, sparking, citywide laboratory, a subset of wacky inventors led by behavioral psychologist James Kelly were drawing upon the golden era of country music in the 1950s and '60s to mount a counter-attack against the prevailing corporatized mainstream "Nashville Sound." Born of a rebellious southern streak and comprising varying amounts of classic country and rockabilly, an alternative movement dubbed the Redneck Underground (a term Byrd eschews) manifested in bands such as Kelly's Slim Chance & the Convicts, Caroline Hull Engel's Trail of Tears (later Caroline & the Ramblers), Jennie B. and the Speedbillies, Blacktop Rockets and Greasetrap.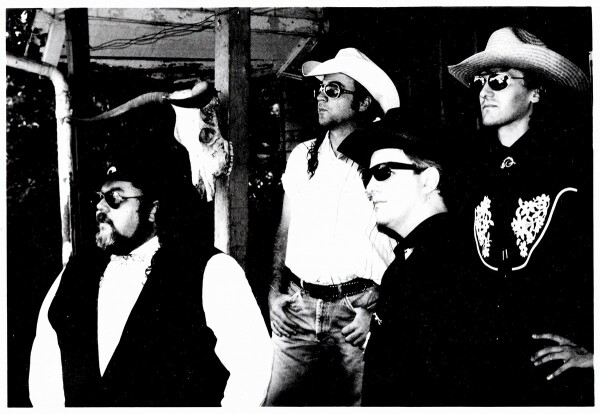 At the time, Byrd self-identified as "a shoegazing, Tom Verlaine, hard-jangle-pop-rocking kinda guy." Country music was the farthest thing from his mind, although he held Gram Parsons in high esteem "because he had redeemed a part of my personal roots." Love Tractor, Pylon, REM and other Athens bands also made their mark. In the fall of 1985, Byrd found himself on tour as a member of The Windbreakers with Tim Lee (Let's Active, Swimming Pool Qs) at the helm.
"Jon and his pals Chris Mowry, Scott Mowry and Stewart Bird had a combo, which I recall first coming across through an ad in Creative Loafing," Lee says. "They were used to playing together, so it was pretty easy for me to plug The Windbreaker's songs into their thing and hit the road for a month or so." In addition to less notable joints, the band played Danceteria in New York City and Maxwell's in Hoboken, New Jersey.
The tour was "a blast," Byrd recalls, but also precipitated the end of a second marriage. One year later, Byrd was back on the road with the Primitons, a Mitch Easter-produced jangle-rock outfit from Birmingham.
In addition to touring and playing music around Atlanta, Byrd worked at Wax 'n Facts, the venerable record store in Little Five Points co-owned and operated by Danny Beard, who was responsible for the release of the first B-52's single, as well as albums by Pylon, Oh-OK, Love Tractor and The Jody Grind, among others. Byrd's gig lasted until 1988 when circumstances compelled him to bring his daughter, Sara, from his first marriage, back under his wing.
"That's when I started graduate school. I thought I should have some sort of gainful employment and didn't think I should be traveling around the country," he says. "I didn't join a band or play music for a few years."
That is until the day the leader of Slim Chance & the Convicts asked Byrd to participate in a tribute to Hank Williams he was organizing. Byrd knew Kelly as an avid record collector and regular customer at Wax 'n' Facts. When he saw Kelly pulling out albums from the "Country" bins by Buck Owens, George Jones, the Louvin Brothers and Tammy Wynette, Byrd was intrigued.
"I was completely estranged from my roots, which included being from the South and surrounded by country music," Byrd says. "That's what James either realized I needed or unwittingly helped me rediscover."
As the most recently indicted Convict, Byrd mowed down audiences with his trusty Telecaster while lending his pitch-perfectly slanted vocals to the cause at the Austin Avenue Buffet and other venues. The band's setlist always included classic and contemporary songs by the likes of Merle Haggard, Johnny Cash, Willie Nelson and Dwight Yoakum along with original compositions by Kelly including "George Jones (Has Never Sung About My Girl)" and "#43" (a tribute to NASCAR icon Richard Petty).
"We didn't rehearse all that much and I didn't really know all the songs that well," he says. "We would be playing and James would turn to me and say, 'OK, take it.' I'm looking at him, like, take what? He'd say, it's a twelve-bar blues, take a solo. I was such an art-rock guy, I never thought about music that way. Playing with the Convicts liberated me in so many ways and reconnected me with my voice both literally and metaphorically."
By the end of the '90s Byrd was back to regularly gigging around town. With Clare Butler (Now Explosion) and her husband, the late Todd Butler, he formed The Ratchet Set, which specialized in trucker and honky-tonk songs. In 1998, he connected with Greta Lee, an aspiring country singer-songwriter-guitarist who was stirring things up at the Star Bar and other hangouts. Byrd performed on and produced Lee's first two albums; in the process, his third marriage disintegrated. It was time to move on.
"In Nashville, I discovered Davis Raines," Byrd says. A former prison guard in Alabama, Raines is a bona fide Nashville go-to guy and champion of all that is ragged but right about outlaw country music. His songs have been covered by Pam Tillis and Kenny Rogers and he has at least eight albums to his name.
"The mythology around Music Row is that there's a million guys and gals here who can write about anything," Byrd says. "The truth is, only a few people can actually do that in a meaningful way. You give them a subject — a mailbox, a little old lady and a tricycle – and they'll write a song that will break your heart. John Prine could do that. Tom T. Hall can do that. Davis Raines can do that. Davis has been a big chunk of what's kept me going."
(Editor's note: this interview took place before Hall's death on August 20. In 2012, Hall chose Byrd to sing lead vocal on "How to Talk to a Baby Goat" for I Love: Tom T. Hall's Songs of Fox Hollow, a lovingly crafted, Grammy-nominated remake of The Storyteller's famed children's album from 1974.)
The year 2007 bore witness to Byrd's debut album, Byrd's Auto Parts, a collection of originals and covers performed with a posse of Nashville pals. The album was warmly received by critics and established Byrd as one of East Nashville's heat-seeking, under-the-radar missiles. The following year, Byrd released Down at the Well of Wishes and embarked on a European tour. The tour was the first of three trips across the Atlantic during which the south Alabamian found himself asking local fans to take down the Confederate flags they had hoisted in his honor, without being aware of their implications, and explaining to English audiences that he wasn't playing "folk music."
Two years later came Route 41, a ten-track compilation of songs composed exclusively by Byrd's besties.
"Half the songs are by people I met in Nashville and half are by people I know in Atlanta, like Slim, Al Shelton, Adam and Shannon Wright," he says. "When I play those songs, I tell people, 'You know, all the good songwriters are not in Nashville.'"
Prior to the fateful spring of 2020, Byrd and Paul Niehaus had been performing together pretty much every Tuesday (now Wednesday) for the previous couple of years at Dee's Country Cocktail Lounge, a laid back neighborhood joint lauded by NPR as one of Nashville's top ten music venues. When COVID shut down the world, Byrd decided to cut a record showcasing the duo's unusual, pared-down sound.
"When we first started at Dee's, we had a rhythm section," Byrd says. "Nothing wrong with that; I'm a band guy. But, I was playing my gut string and Paul was playing his steel and there was something really special about the tonality of the picking combined with that beautiful steel."
Me and Paul would have been a vinyl disc, but for an industry-wide, COVID-induced traffic jam in the vinyl production supply chain. The five songs on the CD include a couple of co-writes ("I'll Be Her Only One" with Kevin Gordon and "Why Must You Think of Leaving" with Shannon Wright), two covers ("Cash on the Barrelhead" by the Louvin Brothers and a reworking of JJ Cale's "Don't Go to Strangers"), and James Kelly's throwback ballad, "Junior and Lloyd."
Kelly says, "Like '#43,' 'Junior and Lloyd' was a quickie, written in a few hours, thanks to the inspiration of my Austin Avenue Buffet drinking buddies. Junior is obviously Junior Johnson (legendary NASCAR racer/team owner and moonshiner) and Lloyd was inspired by Lloyd Seay (pioneering stock car racer, moonshine hauler and inaugural Georgia Racing Hall of Fame inductee), although I only have faint memories of him. We write what we know, or think we know."
"I love the song because it speaks to a friendship you're lucky to find once in a whole lifetime," says Byrd.
For Jon Byrd, the road from south Alabama through Atlanta to Nashville has been a storied journey, with miles to go before it ends. That's a wonderful thing because it means a lot of memorable music is still to come.
"One thing great about Nashville is there are so many great players in so many different genres playing every day of the week," says Byrd. "I can go out and get inspired by some jazz group or rock band. I don't need somebody to show me how to write country songs. I just want to be inspired." —CL—
Sat., Aug. 28, Bowman House Concert Series. Doors at 7:30 p.m., show at 8 p.m. $25 donation per person, with proceeds benefiting Byrd and Niehaus. Limited outdoor patio seating. Reservation required (770-979-1314). Location shared upon confirmation of your reservation. Attendance restricted to those with proof of vaccination and proper ID. https://www.facebook.com/events/2953146891626999/
Sun., Aug. 29, PushPush Arts,1805 Harvard Avenue, College Park 30337. 4 p.m. $10 at the door. CDC protocols, including the wearing of masks and social distancing, will be in place. 678 379 7079. https://www.facebook.com/events/434895287823216
---