ATL UNTRAPPED: The multiplicity of Jacques Traylor
Big Joc readies his upcoming indie film, "Love Letters You'll Never Read"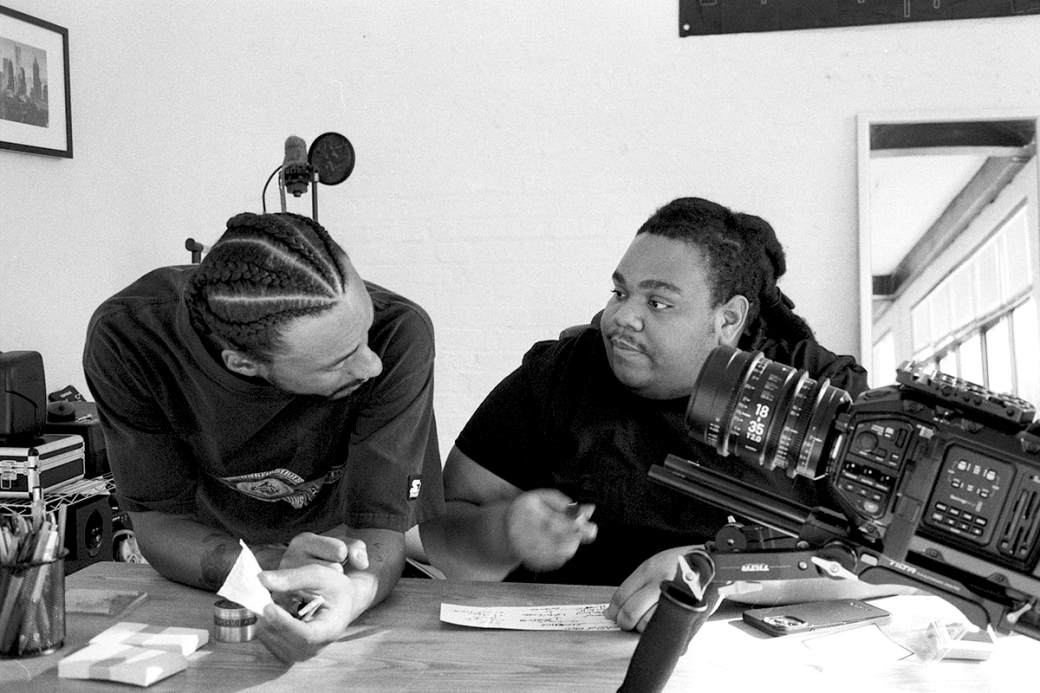 CAN'T NOBODY STOP THIS SHIT BUT GOD: After one of the actresses dropped out of filming due to testing positive for COVID-19, Jacques Traylor (right) and Osiris Wolf (left) came together to re-write the ending of "Love Letters You'll Never Read" mid-production.
There are people with hustles, and then there are people with the spirit of a hustler embedded into their core being. Jacques Traylor, 28, undoubtedly falls into the latter category. The self-proclaimed visionary is a familiar face in the city due to his near-decade tenure on the local creative scene. In the spring of 2015, he and Ricky Barnes Jr. founded Creatives After Dark, a curated event series that offered performance and spotlight opportunities to local musicians, visual artists, photographers, and other aspiring creative industry professionals who were still in the early stages of their careers. From that point on, Traylor — who many friends, supporters, and colleagues simply know as Big Joc — confidently marched down a path of limitless entrepreneurial potential.
While studying film at the University of West Georgia in 2016, Big Joc created his debut film, HOMIES: An Introspective of My Creative Friends, with Jack Lester, and the independent film became a cult classic within Atlanta's young creative community. Following the success of HOMIES, he embarked on yet another new path and became a book author — with his first literary effort, a poetry book titled A Child Sings In The Ghetto: Thoughts Of A Lost Boy, dropping in 2017 and his creative survival guide The Play Don't Care Who Make It: Affirmations For Creatives & Stories From Those In The Field releasing to even more acclaim in 2020.
"It wasn't a thing," Big Joc says. "[With] CAD, me making films, me making books — there wasn't creatives who were merging those worlds together. (People would) be like, 'Oh, we going to Joc's screening. We going to Joc's event. We going to Joc's book signing.' I was opening the doors for people to be able to say, 'Okay, I don't gotta be one dimensional.' Not saying that I did it first, but I made that impact."
Throughout all of his creative business endeavors, the SWATS native has continued to grow Creatives After Dark with plenty of local and out-of-state events, sold merchandise and supported rising Atlanta artists — such as BOREGARD. and his 2021 Bo Madness campaign, for example — with Can't Nobody Stop This Shit But God, spearheaded a new live music event series called Lil Blue Room, and much more. And he did it all independently.

Now, Big Joc is focused on unveiling his latest creative endeavor: an independent short film titled Love Letters You'll Never Read. The forthcoming project — which Joc reveals was scripted while he was drunk listening to Childish Gambino songs — is a 15-minute film that was shot for $3,000, and it is described by Traylor as "a poignant tale about a hopeless romantic who can't handle when his karma is returned to him."
The film will tell the story about "The Weedman" — portrayed by independent recording artist, producer, songwriter, and actor Osiris Wolf — and his downward emotional spiral after "a brief encounter with someone out of his sexual standards." Love Letters You'll Never Read was directed by Big Joc, produced by Buck and Shad of Lay of the Land Inc., and shot by Cam James, and according to Traylor, the film will also feature music from rising local acts such as Andy Z6, Osiris Wolf, and Nedlog Media as well as tunes from Florida upstarts Flozigg and Cherele.
"We have a 15 minute movie now and it's beautiful," he says, "and I think not only does it set the tone for what's going on in the world — it is original content. It's not based on Twitter discussions or based on the stuff these people are talking about on podcasts. It's just a situation that you gon' watch, and you gonna be like, 'Damn. I can relate to this.'"
Love Letters You'll Never Read is slated to release on October 28, so follow Jacques "Big Joc" Traylor on Instagram and Twitter (@bigjocatl) and be on the lookout for more information about the film's premiere. —CL—
From rap icons such as Nas and Wu-Tang Clan to sensational up-and-comers such as Ken Carson and Destroy Lonely, September's hip-hop concert calendar is down-right loaded.
Tue., Sept. 6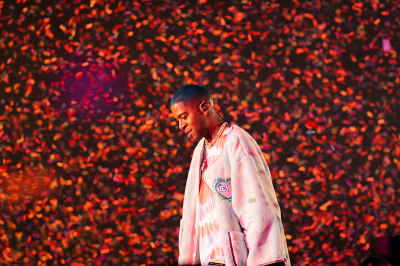 Kid Cudi, 070 Shake, Strick, State Farm Arena — The Boy Who Flew To The Moon have wrapped up his iconic hip-hop trilogy with the release of Man on the Moon III: The Chosen at the bottom of 2020, but Kid Cudi is already taking his fans on another interstellar journey with his To The Moon Tour. G.O.O.D. Music artist 070 Shake and YSL Records' Strick have joined Kid Cudi on his 27-date space conquest, and his arena tour is a surefire way to kick off a great month of Hip-Hop shows. Cudi's forthcoming Netflix series, Entergalactic, will also debut later this month, so think of his tour as the ultimate appetizer for what's coming next. $39-$160+. 7:00 p.m. State Farm Arena, 1 State Farm Dr, Atlanta, GA 30303. www.statefarmarena.com. @statefarmarena
Wed., Sept. 21

Pi'erre Bourne, Tabernacle — Pi'erre Bourne has been on an absolute collaborative tear over the last eight months. In December, the 28-year-old multihyphenate teamed up with decorated 808 Mafia producer TM88 for Yo!88, and earlier this summer, Bourne tapped in with Juicy J for Space Age Pimpin. However, all eyes are now on the popular rapper and producer as he travels across North America, Europe, and beyond for his Good Movie World Tour. As an artist who boasts both an impeccable production discography and some criminally underrated solo projects, Pi'erre Bourne is definitely someone that you should see live, and you'll have the chance to do so when he hits the Tabernacle on Wednesday, September 21. $35-$50+. 8:00 p.m. Tabernacle, 152 Luckie St NW, Atlanta, GA 30303. www.tabernacleatl.com. @tabernacleatl
Thurs., Sept. 22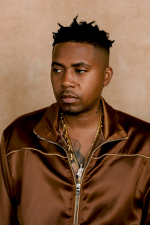 Wu-Tang Clan & Nas, Cellairis Amphitheatre at Lakewood — True rap royalty will be descending upon Atlanta towards the end of the month, and if you have even a sliver of appreciation and respect for '90s Hip-Hop, this show practically requires your attendance. Yes, Wu-Tang Clan and Nas are currently knee-deep into their co-headlining NY State of Mind Tour, and on September 22, both legendary acts will be taking over Cellairis Amphitheatre at Lakewood. Get ready to hear timeless gems from Nas and Wu-Tang Clan's extensive back catalogs because records such as Nas' God's Son and Life Is Good and Wu-Tang's Wu-Tang Forever are celebrating milestone anniversaries this year. $29-$189+. 7:00 p.m. Cellairis Amphitheatre, 2002 Lakewood Way SW, Atlanta, GA 30315. http://thelakewoodamphitheater.com/. @lakewoodamp
Fri., Sept. 23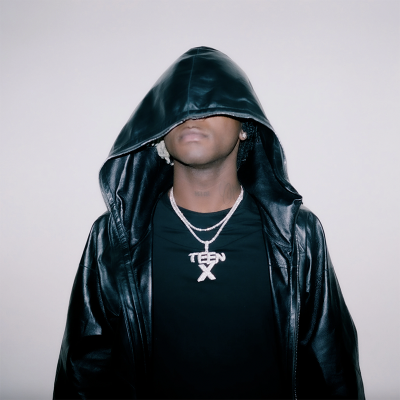 Ken Carson, Destroy Lonely, Lil 88, Center Stage — Just as Young Thug helped usher in a wave of popular, sonically adjacent artists at the tail-end of the 2010s, Atlanta's own Playboi Carti appears to be on the precipice of achieving a similar feat. The Whole Lotta Red artist's Opium record label already has two stars in the making: Atlanta natives Ken Carson and Destroy Lonely (who is also the son of former Disturbing The Peace artist I-20). Together, the X and No Stylist artists have traveled across the country over the last two months, and this month, they will wrap up their tour with two back-to-back sold-out dates at Center Stage. Sold Out. 7:00 p.m. Center Stage, 1374 W Peachtree St NW, Atlanta, GA 30309. https://www.centerstage-atlanta.com/. @centerstageatl
LightSkinKeisha, Vinyl — LightSkinKeisha has been everywhere over the past few years. The Decatur-bred rapper has been making strides as an actress on shows such as Love & Hip Hop: Atlanta and Power Book II: Ghost, and last month, she launched her Belaire-sponsored podcast Chile Unfiltered alongside her best friend Sir Julien. Now, LightSkinKeisha is getting ready for her Big Bank Beisha Tour in support of her 2021 album Break The Bank, and over the course of the brief seven-date run, she'll be joined by special guests like Lroy Da Baby. Autographed merchandise bundles and meet-and-greet packages are available. $30-$135+. 7:00 p.m. Vinyl, 1374 W Peachtree St NW, Atlanta, GA 30309. https://www.centerstage-atlanta.com/. @centerstageatl
Sat., Sept. 24

Ken Carson, Destroy Lonely, Lil 88, Center Stage — The Opium gang will close out their 33-date North American trek with an epic sold-out show at Center Stage. If you weren't able to secure your tickets, good luck on the resale market.
Sold Out. 7:00 p.m. Center Stage, 1374 W Peachtree St NW, Atlanta, GA 30309. https://www.centerstage-atlanta.com/. @centerstageatl
Tue., Sept. 27
Lil Nas X, Coca-Cola Roxy — Ever since his unlikely breakthrough with the now-diamond-certified hit single "Old Town Road," Lil Nas X has played the game by his own rules. From infuriating country music fans across America in 2019 to trolling conservatives with his hellish and unapologetic music videos in 2021, the Lithia Springs native has made his mark as one of the most successful openly gay rappers in Hip-Hop history, and later this month, he will return home for his Long Live Montero Tour. While in town, Lil Nas X will play two consecutive nights at the Coca-Cola Roxy, with a nearly sold-out show on Tuesday, September 27, and an exhilarating encore performance Wednesday, September 28.
$70-$508+. 7:30 p.m. Coca-Cola Roxy, 800 Battery Ave SE #500, Atlanta, GA 30339. cocacolaroxy.com @cocacolaroxy
Wed., Sept. 28

Lil Nas X, Coca-Cola Roxy — The Montero artist returns to The Battery for the final show of his two-night stint in Atlanta. As this is being posted, standard-priced general admission tickets are still available. $54-$69+. 7:30 p.m. Coca-Cola Roxy, 800 Battery Ave SE #500, Atlanta, GA 30339. cocacolaroxy.com @cocacolaroxy