CREATIVE ARTS: Wise words from Dr. Fahamu Pecou
Our conversation with the owner of ADAMA — and where to check out the city's best and brightest artists in September
"What's in a name?" William Shakespeare first asked this question in his landmark play "Romeo & Juliet." The phrase is meant to compel the listener not to focus on a person's name, but their character and intrinsic qualities. While doing so may provide a more informed understanding of a person, a name can instill a sense of pride in someone or give a person or group of people a reason to carry on a legacy or one's heritage. In fact, it is Dr. Fahamu Pecou's name that leads him on a path of positive self-awareness due to his undeniable connection with his motherland, and a lifelong dedication to the arts.
"My fascination with African art and African culture really began when I was maybe 7 or 8 years old, when I learned the definition of my name," Pecou tells Creative Loafing. "Before that I always felt really awkward about my name. I never really cared for my name that much because it wasn't a 'normal' name." But when I was about 8 years old, I had a conversation with my father, and he told me that my name meant "understanding" in Swahili, and he explained a little bit about the Swahili language, and Africa, and things like that to me. That conversation just set me on a course that I'm both happy and fortunate to still be on to this day."
Growing up in a small town in South Carolina, Pecou says that he "didn't have access to any real ways to experience, see, touch or feel African culture." It wasn't until he moved to Atlanta in 1993 on an Arts scholarship that he was fully able to envelop himself in Africa's beautiful culture. It also influenced the way he creates art as well, for many of his more popular pieces merge hip-hop and the heritage of his lineage together.
"In moving to Atlanta, I was immediately taken with African art that I would see," the Emory University graduate states. "For example, there was a store in the Underground Mall that sold t-shirts and tourist-level African art, like sculptures and masks and stuff like that — I was completely enamored. I actually spent a lot of time just hanging out in that store with a sketchbook, just drawing the masks and sculptures that I saw there. Being in school, and being in Atlanta, I was exposed to the National Black Arts Festival (NBAF). There were also other stores around the city that highlighted African art, I found myself really taken by that.
"As I continued to explore, do research and study, particularly African culture and African spirituality, (I really began to) understand who I was as a person and my connection to Africa. The more I found a resonance with African artwork, African objects, philosophy and theory, (the more I) applied that into my life and my lifestyle," he acknowledges. "So, when I use these objects and materials in my work, I'm really making a broader statement about our connection to the African diaspora and making observations around the way we've been disillusioned to think about Africa, and what that means to, and for, us, and to really reconnect (ourselves) intellectually, spiritually, and physically, to that source."
Dr. Pecou's dedication to the arts reaches far beyond just himself. The city of Atlanta has given him so much, so he feels that it's only right that he gives back by brightening the spotlight on the Black arts scene in the city in different ways. In taking advantage of the digital space, the Brooklyn-born artist created a "museum without walls," as he puts it, featuring dynamic programs and experiences around African diaspora art and culture that don't necessarily require you going into a traditional gallery or arts space.
"ADAMA — The African Diaspora Art Museum of Atlanta — was founded out of a desire to see a Black-centered art institution in the city, and to really fill the void that's here," he notes. "When we think about Atlanta being this Black cultural mecca, where do you really go to experience that?" Pecou asks. "ADAMA is here to fill that void and to become a destination for 21st century African diaspora art culture in the city."
"And as we continue to grow and evolve, we're really focused on how to take advantage of the digital space, and the digital connections that we have," he continued. "ADAMA is a space that represents the entirety of the African diaspora."
Follow Dr. Pecou on Instagram at @FahamuPecou and @adama_atl, and view some of his work at www.fahamupecouart.com.
In a month packed with several different galleries, exhibitions, and openings; art enthusiasts around the city of Atlanta will have plenty to look forward to.
Through Oct. 15
Extension of Self: what it means to be human in a digital world, Price Gilbert Library Gallery at Georgia Tech — Located in the library's first floor, Extension of Self is a group exhibition featuring six artists - Chanell Angleli, Eve Brown, Emma Chammah, Dr. Ashutosh Dhekne, Dr. Bojana Ginn, Noura Howell - who will question the role that digital technology plays in the creation of art, while merging it into their work to produce interactive art for the viewer to examine. The connection that we as humans have to tech can sometimes be scary, but it also gives us the opportunity to live more productive lives of convenience - it all depends on how you use it. This exhibition reflects the world around us through artistic expression.
Free. Now - Fri., Oct. 14. 704 Cherry Street NW, Atlanta, 30313. 404-894-2000 www.art.c21u.gatech.edu @gtlibrary
Through Dec. 10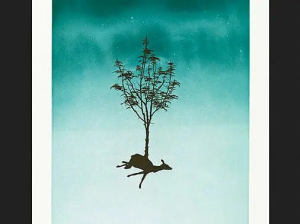 The Gravity of Beauty Group Exhibit, Zuckerman Museum of Art — Curated by Cynthia Nourse Thompson, this exhibition features the work of ten renowned artists, including Amber Cowan, Hironaka & Suib, William McDowell, Rona Pondick, Shelley Reed, Jon Eric Riis, Jennifer Steinkamp, Barbara Takenaga, and Darren Waterston. Whenever we lose someone or something that we love, how can we cherish those good experiences without feeling like we've overlooked what we now don't have? The Gravity of Beauty focuses on how we perceive beauty during times of loss, grief, and suffering, along with revealing the shared conceptions of our humanity.
Free. Now-Sat., Dec. 10. 492 Prillaman Way, Kennesaw, 30144. 470-578-6000 arts.kennesaw.edu @kennesawstateuniversity
Through Nov. 27
Making an Impression: The Art and Craft of Ancient Engraved Gemstones, Michael C. Carlos Museum — At Emory, you can explore the material, production, and function of these small but significant Greek and Roman gems that have never been on public display. Many of the gems show different subjects, such as gods, emperors, animals, and characters from myth, and usually represented status, wealth, sophistication, learning, and more. From the enslaved miners who picked the stones, down to the people that admire them, this exhibition will highlight how these stones were created, as well as how it accents the identity of their wearer.
$8. Now-Sun., Nov. 27. 571 South Kilgo Circle, Atlanta, 30322. 404-727-2163 https://carlos.emory.edu @carlosmuseum
Through Dec. 10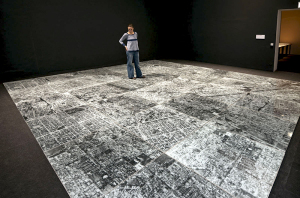 Oscar Muñoz: Recollections, Zuckerman Museum of Art - Co-curated by Vanessa K. Davidson and Cynthia Nourse Thompson, Recollections features six works by Colombian artist Oscar Muñoz, who is most known for his practice of combining photographic processes with drawing, painting, printmaking, installation, and video. Although the images Muñoz creates often change or disappear, they tend to stay in the minds of the viewer for years to come. As one of the foremost artists in Latin America today, Muñoz delivers a beautiful exhibition at Kennesaw State, on display until September 10.
Free. Now-Sat., Dec. 10. 492 Prillaman Way, Kennesaw, 30144. 470-578-6000 arts.kennesaw.edu @kennesawstateuniversity
Sun., Sept. 16 - Mar. 5
Stephen Burks: Shelter in Place, High Museum of Art - As an African American designer, Stephen Burks has made a unique space for himself by embracing the challenge to advocate for hand production as a strategy for innovation within industrial production. The High's upcoming exhibition Shelter in Place will also demonstrate his holistic approach across the disciplines of art, architecture, and design, and will explore ideas on how we can design our interiors to enable joyful living while empowering creativity. This is also the first exhibition in over a decade to survey Burks' workshop-based design practice, presenting several key projects from the last ten years.
$16.50. Sun., Sept. 16-Sun., Mar. 5, 2023. 1280 Peachtree St. NE, Atlanta, 30309. 404-733-4400 www.high.org @highmuseumofart
Fri., Sept. 23 - Jan. 8
Southern Rites by Gillian Laub, Atlanta Contemporary Art Center — Until January of next year, the Atlanta Contemporary Art Center will be home to Southern Rites, a traveling exhibition from photographer Gillian Laub, curated by Maya Benton. Laub, who spent the last two decades investigating political conflicts, exploring family relationships, and challenging assumptions about cultural identity. In this solo show, Laub engages her skills as a photographer, filmmaker, and visual activist to examine the realities of racism and raise questions that are both painful and essential to understanding the American consciousness. Audiences can view this story about twenty-first century young people in the American South, as it poses the question: "Can a new generation liberate itself from a harrowing and traumatic past to create a different future?"
Free. Fri., Sept. 23-Sun., Jan. 8. 535 Means St. NW, Atlanta, 30318. 404-688-1970 www.atlantacontemporary.org @atlantacontemporary
---