SCREEN TIME: 'Breaking's' real-life tension holds audience captive
Atlanta hostage crisis inspires respectful, complex suspense drama
On July 7, 2017, Marine veteran Brian Brown Easley entered a Marietta branch of Wells Fargo Bank and handed a teller a note that said "I have a bomb." For Breaking, the new dramatization of the incident, director Abi Damaris Corbin and her co-writer Kwame Kwei-Armah treat the true story with the utmost respect while finding room for suspense and flashes of comedy.
Based on a 2018 article by Aaron Gell and filmed on location in Atlanta and Los Angeles, Breaking takes a sober approach to its subject matter. Easley, in financial distress, takes two bank employees hostage and threatens to blow up the building unless the VA pays him money withheld over a dispute. The bank manager and teller (Nicole Beharie and Selenis Layva) offer to give him cash from the till, but Easley refuses to take money from anywhere but the VA.
Boyega gives a performance that's alternately tender and intense, reflecting the role's mood swings and other signs of mental instability. Boyega handles the turns precisely, whether flying into a rage over the lack of a police negotiator or, amusingly, taking a message for a bank teller when a customer calls asking about her account. The incongruous humor conveys Easley's polite instincts in the midst of a harrowing situation. But the film doesn't excuse his actions, with Beharie and Layva capturing the terror of the two women desperate to live out the day.
One the hostage crisis starts, Breaking almost seems to unfold in real time, which unfortunately gives the film a draggy pace. It gives a long buildup to the arrival of negotiator Eli Bernard, with the late Michael K. Williams giving a reliably charismatic performance in one of his final screen roles. His phone conversations with Boyega are undeniably gripping as Bernard works to de-escalate a situation in the face of a potentially violent official response.
Too often Breaking feels like its marking time, falling back on scenes that, however realistic, feel repetitious, like Easley's flashbacks and phone calls with his young daughter. You get the sense that the script wants to critique the VA and the police tactics in sharper terms than the finished film actually does. The financial issues and key moments of the finale are too ambiguous to make a statement of lasting impact. But you can appreciate the filmmakers' refusal to make a more sensationalized, less complex version of a real tragedy.
Opens Aug. 26 at area theaters.
Fri., Sep. 10

The Room — Tommy Wiseau's arrestingly weird performance makes his otherwise icky, incompetent film debut hilariously watchable, especially with an audience. Expect fans to say "Oh, hai Greg!" when co-star Greg Sestero attends this 35mm screening.
$13. Fri., Sep. 10. Plaza Theatre, 1049 Ponce de Leon Ave NE, Atlanta, 30306. plazaatlanta.com
Tue, Sep. 13

A League of Their Own — Director Penny Marshall addresses the timeless question "Is there crying in baseball?" in 1992's bittersweet comedy about the All-American Girls Baseball League of the 1940s, starring Geena Davis and Tom Hanks. Last month Amazon Prime debuted a loosely-connected "A League of Their Own" TV series, so this gives you the chance to check out the original film's 4K restoration for its 30th anniversary.— Curt Holman
$12. 7 p.m., Tue. Sep 13. Landmark Midtown Art Cinema, 931 Monroe Drive NE, Atlanta, 30308. landmarktheatres.com/atlanta/midtown-art-cinema
Fri., Sep. 16

The Woman King — Oscar winner Viola Davis stars in this historical epic about a general who leads an all-woman group of warriors against invading colonizers. The Old Guard's Gina Prince-Bythewood directs a cast that includes John Boyega and Lashana Lynch.
Opens Sep. 16 at area theaters.
Tue., Sep. 20-Sat., Sep. 24

Morehouse College Human Rights Film Festival — For its fourth year, the historic Atlanta college presents five nights of screenings of narrative and documentary shorts and features devoted to human rights issues and positive social change.— Curt Holman
Tue., Sep. 20-Sat., Sep. 24. Morehouse College, 830 Westview Drive SW and Plaza Theatre, 1049 Ponce de Leon Ave NE. morehousehumanrightsfilmfestival.com
Wed., Sep. 21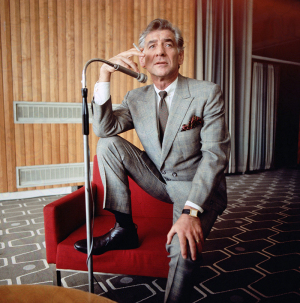 Bernstein's Wall —The Atlanta Jewish Film Festival (next held Feb. 8-21, 2023) presents a special screening of this acclaimed documentary profile of legendary conductor/composer Leonard Bernstein. Director Doug Tirola will be in attendance.
$18 general admission. Wed., Sep. 21. Sandy Springs Performing Arts Center, 1 Galambos Way, NE Sandy Springs, GA 30328. Ajff.org
Thu., Sep. 22-Sun. Oct. 2

Out on Film Festival —The 35th edition of Atlanta's celebration of LGBTQ films and filmmakers includes screenings of such titles as the dramas When Time Got Louder and In From the Side as well as the documentaries All Man: The International Male Story, Black As U R and Mama Bears from Atlanta director Daresha Kiyi. This year's OOF features its first screenplay competition.
Thu., Sep. 22-Sun. Oct. 2. Outonfilm.org
Fri., Sep. 23

The Skin I Live In — An obsessive plastic surgeon (Antonio Banderas) tests his experimental skin treatment on a patient (Elana Ayana) he keeps prisoner for years. Pedro Almodovar brought his trademark splashy, colorful style to 2011's riff on Gothic horror, inspired by 1960's classic Eyes Without a Face.
$13. Fri., Sep. 23. Plaza Theatre, 1049 Ponce de Leon Ave NE, Atlanta, 30306. plazaatlanta.com
Sun., Sep. 25, Mon., Sep. 26 and Wed., Sep. 28

Poltergeist — "They're heeere!" TCM Big Screen Classics presents a 40th anniversary screening of 1982's classic haunted house story. Directed by horror specialist Tobe Hooper while in line with producer Steven Spielberg's sleek suburban vision, this superbly blends satirical humor with extremely effective scares. Starring Jobeth Williams, Craig T. Nelson and a scene-stealing Zelda Rubinstein.''
Sun., Sep. 25, Mon., Sep. 26 and Wed., Sep. 28. Atlanta area theaters. fathomevents.com/events