FALL ARTS PREVIEW: Theater
A guide to theater presentations in and around Atlanta
In this week's installment of Creative Loafing's Fall Arts Preview, we focus on theater offerings. Our mission is to help readers make plans in advance to attend performances and events in the metro Atlanta area during the last quarter of the year.
As noted last week, for many people, the public health situation is back to near-normal. With masks optional and relaxed protocols almost everywhere, anecdotal experience suggests that galleries, exhibitions, live concerts, theater, dance and other public arts events will continue to see rising attendance through the end of the year and into 2023. Nevertheless, as reported here, some gallery owners, venue operators and arts presenters are still experiencing a deleterious impact on ticket sales and traffic in general caused by COVID-19.
Speaking of which, in September the CDC recommended that "everyone ages 12 years and older in the United States receive an updated COVID-19 booster before a possible surge in COVID-19 illnesses later this fall and winter." The updated doses help restore protection that might been reduced from the initial vaccination as well as provide extra protection against recent variants including Omicron BA.4 and BA.5. Individuals 65+ years of age or immunocomprised remain at higher risk.
The following compendium of upcoming theater events is by no means complete as to what the reader may find in Atlanta. Keep checking Creative Loafing for updated listings, details on ticket availability, and dates and times, which are always subject to change.
Academy Theatre
Lorenne Fey, Managing Director; Robert Drake, Artistic Director
academytheatre.org
The Little Shop of Horrors (Sep. 9-11, 16-18) — A deviously delicious Broadway and Hollywood sci-fi mashup musical. Written by Howard Ashman and Alan Menken and directed by Fracena Byrd, Little Shop of Horrors follows a hapless florist shop worker who raises a plant with a man- and woman-sized appetite.
Bee-luther-hatchee (Oct. 13-16, 20-23) — Shelita Burns, an African-American editor, publishes "Bee-luther-hatchee," the autobiography of a reclusive 72-year-old woman named Libby Price. When the book wins a prestigious award, Shelita, who has never met Libby, decides to deliver a copy to her, leading to a surprising discovery.
The Gifts of the Magi ) Dec. 2-4, 9-11) — It's Christmas in New York. For one married couple, Jim and Della, both out of work and penniless, prospects are bleak. Their dilemma is solved when they part with their most precious possessions.
Sunday Variety Series at the Academy Theatre's Diamond Stage
Sundays 6:30-8 p.m.
Speakeasy: Vinnie D'Agostino and Gerald Wilson (Sep. 11) — Vinnie D'Agostino (clarinet) and Gerald Wilson (piano) recreate the sounds of the 1930's in the swinging style of Benny Goodman, Teddy Wilson and Louis Armstrong.
https://www.youtube.com/watch?v=j5ls98ONsrA
Chris Moorman and Eric Schuster: Magicians (Sep. 18) — Eric Schuster, a top mentalist and magician living in Atlanta, is passionate about modernizing the performance of traditional magic and mentalism.
https://www.ericschuster.com/
Charlie Fellingham as Frank Sinatra (Oct. 9) — Frank Sinatra impersonator Charlie Fellingham, a seasoned entertainer trained in classical and pop styles, has perfected his Sinatra act over the past eleven years.
https://www.bookece.com/artists/charles-fellingham-band
Chris Moorman and Matt Baker: Magicians (Oct. 16) — 2019 Greater Atlanta Magician of the Year Matt Baker is a card trick specialist. He also performs astonishing feats of mind reading and is known for making impossible things happen with M&Ms, rubber bands and wedding rings.
https://mattbakermagic.com/
Cleveland P. Jones (Oct. 30) — Singer-songwriter Cleveland P. Jones is the embodiment of soul and jazz. Cleveland studied music and theater at Morehouse College in Atlanta, Georgia, where he sang with the renowned Morehouse College Glee Club. Following a sellout concert in July at the Academy, Cleveland returns to celebrate Halloween.
https://www.youtube.com/watch?v=Ip_73OxdJTU
Canyon Ladies (Nov. 6) — Canyon Ladies pay tribute to the female singer/songwriters and performers who contributed to the legacy of the Laurel Canyon music scene during the 1960s and 70s. Berné Poliakoff (vocals), Susan Bennett (vocals, keyboards), Rick Hinkle (vocals, guitar), Margot Bernstein (vocals, guitar) and John Lewis (drums) interpret music by artists such as Joni Mitchell, Carole King, Linda Ronstadt, Emmylou Harris, Bonnie Raitt, Judy Collins and Jackie DeShannon.
https://www.facebook.com/laurelcanyonladies/videos/1457841024689870
Chris Moorman and C. Magic: Magicians (Nov. 20) — C. Magic combines comedy, drama and audience participation in his high-octane performances.
https://www.thebash.com/magician/c-magic
Actor's Express
Freddie Ashley, Artistic Director
actors-express.com
Sunset Baby (Dominique Morisseau) (Sep. 24-Oct. 16) — A compelling drama from MacArthur Genius Grant recipient Dominique Morisseau, Sunset Baby tells the story of Black Liberation activist Kenyatta Shakur who comes back to the world after prison and finds himself widowed and alone. A fraught reunion with his daughter Nina intensifies his anxiety when she refuses to release to him letters from his late wife, which are both personally and historically significant. The cast includes Eddie Bradley, Jr. (Kenyatta), Brittany Deneen (Nina) and Sareil Toribio (Damon).
"The impact of COVID has been broader and deeper than any of us could have imagined early on. For one thing, the practice of creating theatre is just more difficult than it used to be. Another thing that has surprised us is that audiences have been much slower to return than we anticipated. After a long period of audience growth prior to the pandemic, we thought people would be eager to get out of their houses and gather in spaces again. Unfortunately, that has not proven to be the case up to now. This phenomenon is happening throughout the industry, not just at Actor's Express and not just in Atlanta, but around the country. It will be a little while yet before audiences return to pre-COVID levels." — Freddie Ashley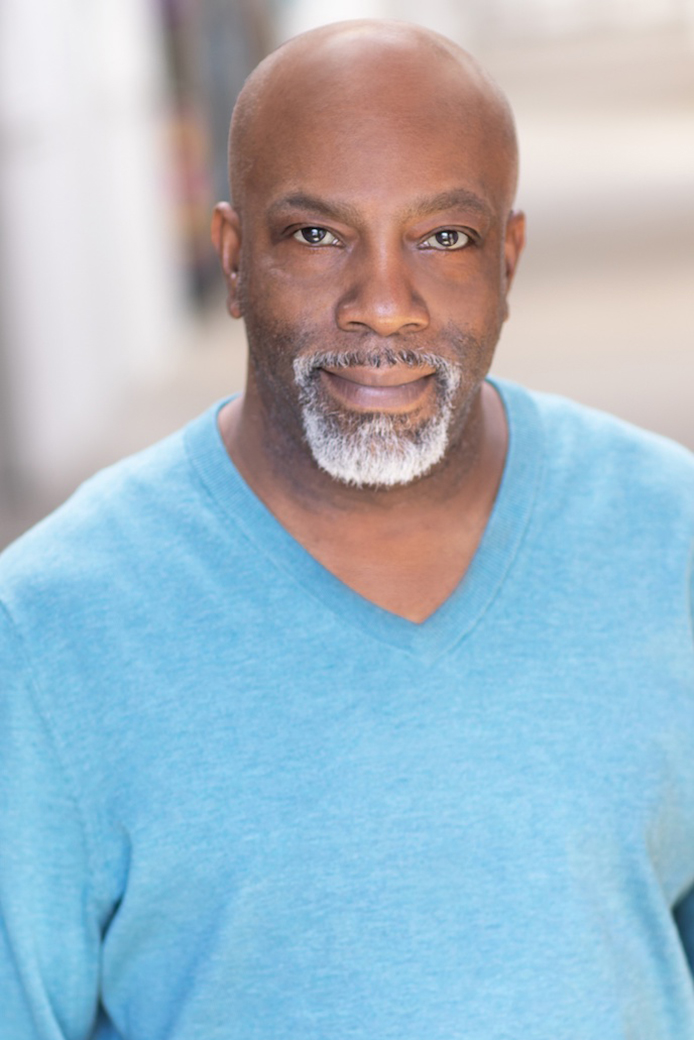 The Alliance Theatre
Susan V. Booth, (Outgoing) Artistic Director
alliancetheatre.org/
Perhaps the biggest news coming out of the 2021-22 Alliance Theatre season is the announcement that, after 21 years as the organization's Jennings Hertz Artistic Director, Susan Booth is leaving to join Chicago's Goodman Theatre as Artistic Director. Booth will finish her tenure by co-directing the regional premiere of Everybody, an acclaimed new play by Brandon Jacobs-Jenkins. The search for a new artistic director is expected to take a year or longer.
Everybody (Brandon Jacobs-Jenkins) (Sep. 2-Oct. 2) — Inspired by the 15th century play Everyman, Brandon Jacobs-Jenkins' Everybody has been described as "an irreverent, rollicking, uproarious ride that asks BIG questions." For every performance, the players on stage draw names to determine which actor will play each character.
A Christmas Carol (Charles Dickens) (Nov. 12-Dec. 25) — The Alliance Theatre's beloved production of A Christmas Carol returns to the Coca-Cola Stage with a stunning new adaptation featuring a reimagined set design and striking new costumes.
A Gift of Love with Adam L. McKnight (Dec. 7-23) — Spend an evening on the Hertz Stage (The Alliance's 200-seat black box theatre) with singer/songwriter/arranger/producer Adam L. McKnight as he opens his heart and soul in a program featuring original songs and holiday classics. Described as a "vocal freak of nature," McKnight excels in singing rhythm 'n' blues, gospel, pop and even opera. The director of the Voice of Atlanta gospel troupe has also worked with Coy Bowles, Randall Bramblett, Diane Durrett, Scooter Lee & Cee-Lo and toured with Sir Elton John.
Roob & Noob (Oct. 26-Nov. 6) — The Rich Auditorium at the Woodruff Arts Center is the setting for The Alliance Theatre's Family Series production of Roob & Noob. Inspired by Rube Goldberg's fantastically intricate machines, this unique theatrical performance combines science and the arts, proving that sometimes the most profound discoveries are made by simply playing around with stuff.
Do You Love the Dark? (Alexis Woodard) (Sep. 28-Nov. 6) — With original direction by Alexis Woodard, Do You Love the Dark? was inspired by Maya Lawrence's book of the same title, which was on the 2021 (Atlanta) Mayor's Summer Reading Club list. Staged in the Alliance's Selig Family Blackbox Theatre, Do You Love the Dark? follows a young girl during a sleepless night trying to conquer her biggest fear: the dark.
Susan V. Booth: "Atlanta and The Alliance have been the most extraordinary artistic home. Working with an intrepid and fearless board, a deeply invested philanthropic community, and on a campus with world class cultural partners has been a profound gift. I so look forward to watching The Alliance's next big adventure."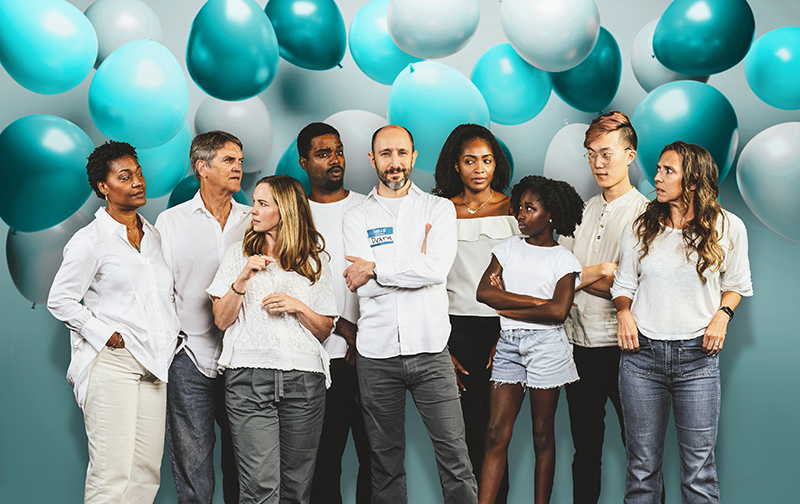 Aurora Theatre
Ann-Carol Pence, Co-Founder/Producing Artistic Director
auroratheatre.com
Mary Poppins (Aug. 18-Sep. 11) — Mary Poppins soars into the Lawrenceville Arts Center to kick-off Aurora Theatre's Season 27 with Galen Crawley reprising the title role that garnered her the 2014 Outstanding Lead Female Actor in a Musical Suzi Bass Award. This Disney classic features dazzling effects and a score that includes "Supercalifragilisticexpialidocious," "A Spoonful of Sugar" and "Step in Time."
Christmas Canteen 2022 (Nov. 25-Dec. 23) — Gwinnett County's longest-running theatrical holiday tradition returns to the Clyde & Sandra Strickland Grand Stage Theatre at the Lawrenceville Arts Center. An Aurora original, Christmas Canteen overflows with Christmas songs and comic sketches in a heartwarming yuletide treat for all ages.
Kim's Convenience (Ins Cho) (Jan. 19-Feb. 19, 2023) — An award-winning play by Ins Cho and, subsequently, a popular Netflix sitcom, Kim's Convenience tells the story of Korean immigrant Mr. Kim who dispenses fatherly advice and potato chips from behind the counter of his convenience store in Toronto's Regent Park neighborhood.
Broadway in Atlanta — Fox Theatre
"Broadway in Atlanta"
foxtheatre.org/events/upcoming-events/broadway
Pretty Woman: The Musical (Sep. 13-18) — Based on one of Hollywood's most beloved rom-coms, Pretty Woman: The Musical has been reimagined in musical form by a team led by two-time Tony Award-winning director and choreographer Jerry Mitchell (Hairspray, Kinky Boots, Legally Blonde). The stage production by Paula Wagner features an original score by Grammy winner Bryan Adams and Jim Vallance, and a book by the movie's famed director Garry Marshall and screenwriter J. F. Lawton.
Chicago (Oct. 21-23) — Recipient of six Tony Awards, two Olivier Awards and a Grammy, Chicago has all of the ingredients that makes Broadway great: a universal tale of fame, fortune and all that jazz, show-stopping songs and spectacular dancing.
PushPush Arts
Tim Haberger, Co-Artistic Director
pushpusharts.com
You Can't Get There from Here (Oct. 7-29) — A hybrid exhibition featuring visual art, short films and live performances related to the (usually) humorous expression, "You can't get there from here." The exhibit features 3D collage and digital work by two former Atlanta artists, Lanny Brewster and Rob Nixon. In conjunction with YCGTFH, PushPush Arts Co-Director Shelby Hofer is hosting four monologists for an evening of stories about reproductive journeys on Oct. 27th at 8 p.m.
Possible Maps (Oct. 15-16, 8 p.m.) — A solo performance piece by Canadian author Edward Riche with additional dialogue and video projections by Rob Nixon, "Possible Maps" features Tim Haberger as a "rogue docent" whose long-held attachments, memories, and uncertainties humorously surface as he guides viewers through an exhibition of artwork.
Getting There from Here (Oct. 21-22, 8 p.m.) — A look-back at the legacy of the Dailies Project, a PushPush concept from the early 2000s, which challenged young filmmakers to create short works based on visual or verbal cues. The evening will feature pieces by three directors who have moved on to successful feature film and television careers: David Bruckner (The Night House, The Ritual), Dan Bush (The Dark Red, The Vault) and Jacob Gentry (Synchronicity, My Super Psycho Sweet 16, music videos for Broken Bells).
Tim Haberger: "COVID continues to affect our ability to gamble money on shows, which may or may not be closed if even one actor contracts the disease. We've had to cancel two shows and cancel an entire week of a third show, Artificial Island, during 2021-22. And now there's Monkeypox. This is deadly on a budget that's already threadbare."
Stage Door
Justin Ball, Executive Director
stagedoortheatrega.com
Ordinary Days (Adam Gwon) (Sep. 30-Oct. 16) — A sung-through musical by American composer Adam Gwon, Ordinary Days tells the story of four young New Yorkers whose lives intersect as they search for what they want in pursuit of what they need.
'Twas the Night Before Christmas (Ken Ludwig) (Dec. 2-18) — First presented by Adventure Theatre in Washington DC in 2011, internationally renowned playwright Ken Ludwig's 'Twas the Night Before Christmas is a wonderfully wacky comedy about the house that Santa missed and a ragtag trio comprising a mouse, an elf and a spunky girl determined to find out why.
Zombie Prom (John Dempsey) (Oct. 28-30 — Set in the atomic 1950s at Enrico Fermi High, John Dempsey's Zombie Prom features music by Dana P. Rowe. This girl-loves-ghoul rock 'n' roll musical relates the tale of pretty senior Toffee who has fallen for the class bad boy, much to the chagrin of her parents. Under pressure, Toffee ends the romance, sending her bereft suitor off on his motorcycle to the nuclear waste dump. When he returns, glowing and determined to reclaim Toffee's heart, radiantly humorous events ensue.
Theatrical Outfit
Matt Torney, Artistic Director
theatricaloutfit.org
FLEX (Candrice Jones) (Sep. 7-Oct. 2) — Theatrical Outfit kicks off its new season with the co-world premiere (with TheatreSquared) of FLEX by Candrice Jones. This high adrenaline new play explores the fierce strength of young black women in the South and what it means to be part of a high school basketball team. At the conclusion of FLEX'S run, Theatrical Outfit will temporarily close for several months while the facility undergoes its "Heart of the City" Capital Campaign renovation. When completed, patrons of the Balzer Theater at Herren's will enjoy a new lobby featuring a large bar and expanded seating. During the makeover, Theatrical Outfit will be working on several projects including two play workshops; the return of The Welcome Table, a community engagement program dedicated to spreading awareness about homelessness in downtown Atlanta; and a special holiday experience.
Ryan Oliveti, Marketing Director: "Like most arts organizations, Theatrical Outfit is still feeling the effects of COVID, especially as a new wave sweeps through the country. However, we have amazing safety protocols in place that allow us to remain fully operational and welcome artists and patrons in an extremely safe way. Theatrical Outfit was proud to not have to cancel a single performance last season due to these safety measures. We hope to continue that success into the new season. Like most arts organizations, our attendance has not fully returned to pre-COVID levels, but, with each production we are seeing more and more faces experiencing stories that start the conversations that matter."