ATL UNTRAPPED: An inside look at ONE Musicfest with Maurice "Moetown" Lee
The finale that Atlanta's music festival season deserves — and a look ahead at October's most anticipated shows
The Atlanta outdoor music festival season tends to become longer and more monotonous with every passing year, as an increasing number of festivals pop up with unbelievably identical lineups. However, it's safe to say that Atlanta's 2022 festival season has been anything but monotonous.
Two of the city's most beloved annual music festivals — Music Midtown and A3C — didn't even take place. While the former was canceled a month ahead of time due to concerns regarding Georgia's gun laws, the latter wasn't even scheduled — without any explanation. With two heavy hitters out of the game, all eyes have been on ONE Musicfest, and fortunately for local festival-goers, the annual fall extravaganza has put together what could potentially be one of the best music festivals of the year.
The first step to producing a must-attend festival is curating a unique, yet indisputably stacked lineup of artists. ONE Musicfest's talent booking team fully understood the assignment. Ms. Lauryn Hill, Lil Baby, Jazmine Sullivan, Tems, Gucci Mane, Rick Ross, City Girls, Beenie Man, Jagged Edge, Rich Homie Quan, and Lupe Fiasco are just a sliver of the artists who are set to perform, and while all of those acts are impressive in their own right, the lineup really shines due to its significance to the local Black music community.
Many fans were looking forward to seeing the inimitable Ms. Lauryn Hill live for The Score 25th anniversary tour sometime this year, but as fate would have it, that Fugees reunion tour was cancelled after a COVID-19-related problem. Furthermore, Jazmine Sullivan's highly anticipated Heaux Tales Tour stop in Atlanta earlier this year sold out within minutes, forcing many local fans to either cough up the cash for exorbitant resale prices or wistfully sit it out altogether. Thankfully, she returns as part of the festival line-up. To top it off, ONE Musicfest has also secured a performance from Lil Baby, who will perform just days ahead of his long-awaited third solo album It's Only Me. By booking those three acts as headliners, ONE Musicfest let us know that it felt Atlanta's pain, and it ready to give the city the "pick-me-up" it needs!
Regardless of how well orchestrated this year's schedule of artists — which also includes the likes of Victoria Monet, Bilal, Yung Bleu, Mýa, Young Dro, Pastor Troy, Alex Isley, Twet, Juvenile, and Sevyn Streeter, among others — seems, OMF isn't exactly known for having dud lineups.
"We take the same approach every year," Maurice "Moetown" Lee, who handles promotions and artist relations at OMF, says. "We look at the lay of the land. Who's popular and current? Mix them in with people you haven't seen in a while. Add in artists that we think are gonna be up next, and we also just go with our gut. It never gets easier. We service multiple demos and want to make sure we have everything for them — as well as things we think it'll be good to expose them to."
However, consistency still pairs well with change and innovation, and that's why fans will notice a fair amount of new additions to ONE Musicfest upon entering the gates at Central Park.
"This year, we added two new stages, so we'll have four total," Moetown (his preferred name of choice) says. "We also have some amazing activations, a BET skating rink, an art stroll, some intriguing vendors, and — last but not least — the food!"
The twelfth edition of ONE Musicfest will take place at noon on Saturday, October 8, and Sunday, October 9, at Central Park. One-day general admission, two-day general admission, and titanium tickets are still available.
ONE Musicfest seems all but destined to be an unforgettable experience, and what's exciting is that it's just the tip of the iceberg for October. Over the next four weeks, these are all of the Hip-Hop and R&B shows that you need to know about.
Fri., Oct. 7

Jermaine Dupri, Tabernacle — The gates of ONE Musicfest will officially open up at Central Park on Saturday afternoon, but if you can't withhold your excitement for the jam-packed festival, you can join the OMF Kick Off Party at the Tabernacle the night prior. Jermaine Dupri will spearhead the Friday night concert, and if there's anything that we know about the revered So So Def founder, it's that you can count on him to bring out some very special guests.
$22-$42+. 9:00 p.m. Tabernacle, 152 Luckie St NW, Atlanta, GA 30303. www.tabernacleatl.com. @tabernacleatl
Sat., Oct. 8
Ms. Lauryn Hill, Rick Ross, Gucci Mane, Jeezy, & More, ONE Musicfest — If you won't be able to attend both days of ONE Musicfest, don't let that get you down because you can't go wrong with Saturday- or Sunday-only tickets. The Saturday lineup for ONE Musicfest is packed with classic Hip-Hop and R&B acts, including Ms. Lauryn Hill, Rick Ross, Gucci Mane, Jeezy, Mýa, Beenie Man, and Jagged Edge. Newer — but still incredible — artists such as Tems, Tank & The Bangas, Victoria Monet, and Larry June will round out the bill, making Saturday the more soulful day of the weekend festival.
$129-$5500. 12:00 p.m. Central Park, 400 Merritts Ave NE, Atlanta, GA 30308. www.onemusicfest.com. @tabernacleatl
Sun., Oct. 9
Lil Baby, Jazmine Sullivan, Ja Rule, Ashanti, & More, ONE Musicfest — Day two of ONE Musicfest is slated to be an all-out party. Ahead of his extremely anticipated third studio album It's Only Me, Lil Baby will be headlining the festivities, with important contemporary Hip-Hop and R&B artists such as Jazmine Sullivan, City Girls, Saucy Santana, Sevyn Streeter, and Mereba joining the fun. Although there is a potent injection of youth into the Sunday lineup, respected veteran acts such as Lupe Fiasco, Bilal, Tweet, Doug E Fresh, Ja Rule, and Ashanti will be present for the party as well, and Sunday will also boast the DJ Kash Caribbean Experience — featuring Wayne Wonder, Kranium, Red Rat, Demarco, and more — and the Big Facts Mixtape Experience — featuring Atlanta-bred superstars such as Rich Homie Quan, Young Dro, Rocko, Pastor Troy, and more.
$129-$5500. 12:00 p.m. Central Park, 400 Merritts Ave NE, Atlanta, GA 30308. www.onemusicfest.com. @tabernacleatl
Thurs., Oct. 13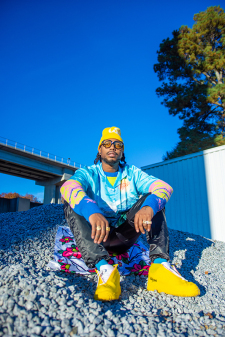 B.o.B., Believe Music Hall — Four months after his appearance in CL's 50th anniversary issue, B.o.B.'s renaissance is in full effect, just as he said it would be. Better Than Drugs — his first full-length album in two years — arrived mid-August, and the in-house production courtesy of Hang Dynasty was the perfect sonic backdrop for Bobby Ray's latest musings. Shortly after the record's release, the Decatur native embarked on his first tour in over six years, a 30-date trek called the Better Than Drugs Tour. The Atlanta date was originally scheduled to be the epic homecoming finale, and although it will now serve as the penultimate show of the tour, rest assured it won't be any less memorable. Come see an Atlanta legend enter a bright new era.
$29.50. 7:00 p.m. Believe Music Hall, 181 Ralph David Abernathy Blvd, Atlanta, GA 30312. www.believeatl.com. The Masquerade
Fri., Oct. 14
Pusha T, Coca-Cola Roxy — Last month, Pusha T revealed in an interview with Spotify that his next album is already in the works, but that hasn't stopped the Clipse legend from promoting his latest LP It's Almost Dry — which is widely considered to be a formidable contender for the best rap album of the year. After stopping in Atlanta over the summer, King Push will return to the city this month for the second phase of his It's Almost Dry Tour. The G.O.O.D. Music president's victory lap will receive opening support from rising artist IDK, and the dance sonics of his recent Kaytranada-produced album Simple. will make for an intriguing contrast to Pusha T's grimy coke raps.
$37-$65+. 8:00 p.m. Coca-Cola Roxy, 800 Battery Ave SE #500, Atlanta, GA 30339. cocacolaroxy.com @cocacolaroxy
Sun., Oct. 16
Jack Harlow, City Girls, State Farm Arena — Whether you hate or love Generation Now artist Jack Harlow, one thing that you have to commend is the Louisville, Kentucky, native's ability to put a well-rounded tour together. Last year, Harlow tapped breakout Detroit rapper Babyface Ray and the 22-year-old Charlotte, North Carolina prodigy Mavi for the Créme De la Créme Tour, and with his latest trek, he went a completely different, yet equally compelling, route by tapping the baddest duo in rap — the City Girls. With the Miami-bred femcees in tow, the Come Home The Kids Miss You Tour has easily become a hit throughout its 22-date North American trek, and the grand finale of the tour will take place at none other than State Farm Arena.
$29-$75+. 7:45 p.m. State Farm Arena, 1 State Farm Dr, Atlanta, GA 30303. www.statefarmarena.com. @statefarmarena
Mon., Oct. 17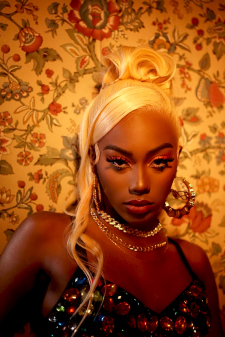 Flo Milli, Monaleo, Hell at Masquerade — 2021 XXL Freshaman Flo Milli is one of the most compelling female voices in Hip-Hop right now, and one listen to her recently released debut LP, You Still Here, Ho?, will tell you why. The Mobile, Alabama, native is lyrically adept, charismatic, infectious, and, most importantly, on tour. Later this month, Flo Milli will be stopping in Atlanta for a two-night stint at Hell, the Masquerade's most raucous venue, during her Monster Energy-sponsored Girls Just Wanna Have Fun Tour. The original date sold out so fast that another date — which is also already close to selling out — had to be added, so make sure you secure your tickets so that you can experience Flo Milli's electrifying show for yourself.
$44-$103. 7:00 p.m. Masquerade, 50 Lower Alabama Street #110, Atlanta, GA 30303. www.masqueradeatlanta.com/. The Masquerade
Tue., Oct. 18

Flo Milli, Monaleo, Hell at Masquerade — Flo Milli's second night at the Masquerade is already sold out, but resale tickets are available for those that want to see her but can't make the show on Monday, October 17th.
$41-$104 (Resale). 7:00 p.m. Masquerade, 50 Lower Alabama Street #110, Atlanta, GA 30303. www.masqueradeatlanta.com/. The Masquerade
Post Malone, Roddy Ricch, State Farm Arena — Although he has long straddled the borderline between the outskirts of Hip-Hop and full-on pop superstardom, Post Malone significantly strayed away from his rap-adjacent roots earlier this year with the release of his fourth studio album, Twelve Carat Toothache. While the record has left mixed impressions on many of his longtime fans, the nature of the album will undoubtedly yield an interesting live show, and with diamond-certified artist Roddy Ricch tapped as the Twelve Carat Tour's headliner, Hip-Hop fans will have far more to look forward to than a mere medley of Post Malone's past pop-rap hits.
$92-$229+. 8:00 p.m. State Farm Arena, 1 State Farm Dr, Atlanta, GA 30303. www.statefarmarena.com. @statefarmarena
Sat., Oct. 22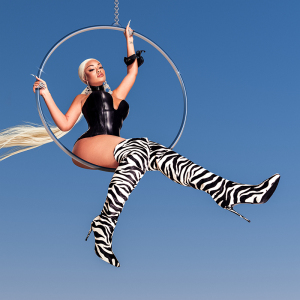 Lizzo, Latto, State Farm Arena — Grammy- and Emmy-award winning artist Lizzo unleashed her fourth studio album Special to critical acclaim and commercial success in July, and over the course of fall, she will be touring North America in support of her latest LP. Dubbed the Special Tour, Lizzo's 25-date tour will feature opening support from Atlanta's own Latto, who is still going strong off the momentum of her sophomore studio album 777. Latto's presence is sure to add some "Big Energy" to the evening ahead of Lizzo's genre-fluid set, so fans of either artist shouldn't hesitate to get tickets to this concert.
$69-$140+. 8:00 p.m. State Farm Arena, 1 State Farm Dr, Atlanta, GA 30303. www.statefarmarena.com. @statefarmarena