LISTENING POST: Lonnie Holly returns to the stage
And other improv and charted music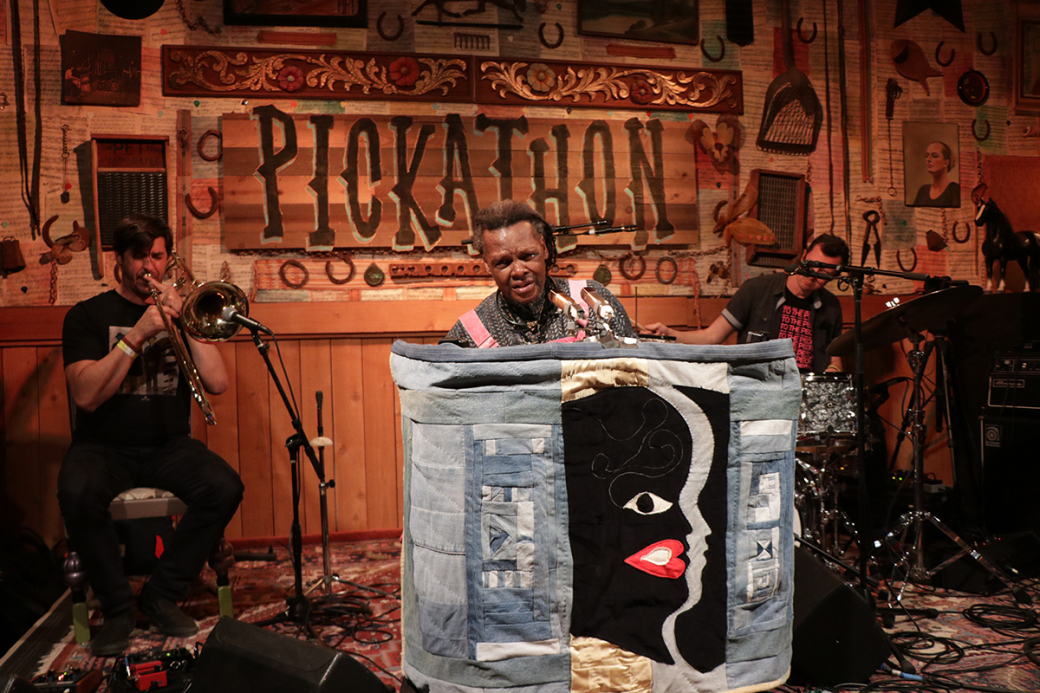 Visionary artist returns to Eddie's Attic: Lonnie Holley (flanked by Dave Nelson, trombone, and Marlon Patton, drums) brings his improvisational jam to Eddie's Attic on Sun., Jan. 15. Also on the bill is Lee Baines, songwriter, multi-instrumentalist and leader of the "Southern gospel punk" band, the Glory Fires.
Visual artist, musician, filmmaker, educator Lonnie Holley is a uniquely gifted visionary human. His sculptures and installations can be found in the Metropolitan Museum of Art, National Gallery of Art and the High Museum. His directorial debut, I Snuck off the Slave Ship, premiered at the 2019 Sundance Film Festival. In 2022, he was named a United States Artist Fellow. In 2012, Listening Post published the first review of Holley's debut album, Just Before Music, highlighting the improvisational and stream of consciousness nature of the self-taught artist's music; four subsequent albums have garnered global acclaim. The New Yorker named Holley's most recent release, MITH, one of the best albums of the decade (2010s). His forthcoming album, Oh Me Oh My, features collaborations with Michael Stipe and Bon Iver. At Eddie's Attic, Holley shares the bill with Lee Baines, a Birmingham, Alabama, songwriter and leader of the Glory Fires whose music Rolling Stone aptly described as "Southern gospel punk." Baines will play a solo set and join Holley for an improvised duet.Lonnie Holley, Lee Bains, Eddie's Attic. Sunday, Jan. 15. $15 and up.  Doors 6 p.m., music 7 p.m. Eddie's Attic, 515 B North McDonough Street, Decatur.
Wed., Jan. 18
Leyla McCalla, Ramsey Hall, University of Georgia Athens — New Orleans-based singer-songwriter-multi-instrumentalist Leyla McCalla will perform two concerts on Fri., Jan. 18, at Ramsey Hall at the University of Georgia Performing Arts Center in Athens. A former member of the Grammy-winning African American string band, Carolina Chocolate Drops, McCalla draws on inspiration from her Haitian heritage and adopted home of New Orleans to create music that is simultaneously culturally significant, historically poignant, deeply soulful and playfully witty. Singing in English, French and Haitian Creole, McCalla will perform a program featuring selections from Breaking the Thermometer to Hide the Fever, a multidisciplinary work that uncovers the history of Radio Haiti, Haiti's first privately owned Creole-speaking radio station.
Performance for Young People $4 adults, $2 students (6+ years old). 10 a.m. Regular concert $50. 7:30 p.m. Ramsey Concert Hall, 230 River Rd, Athens, GA 30605.
Fri., Jan. 20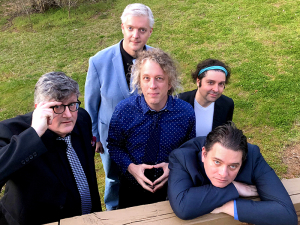 The Shut-Ups, FLAP, Ciné Athens — Self-described as "a five-piece new-wave power-pop band from Atlanta and Athens, Georgia," The Shut-Ups are celebrating the release of their album, The Shut-Ups Are Girls Singing Songs with a concert at Ciné Athens on Jan. 20. Opening for The Shut-Ups, who claim to "do more before 8 a.m. than most bands do all week," is FLAP, the longstanding, wholly inimitable guitar duo from Atlanta comprising Andy Hopkins and Matt Miller.
$10. Doors 8 p.m., music 9 p.m. Ciné Athens, 234 W. Hancock ave., Athens. 706-353-3343.
David Shifrin, First Presbyterian Church of Atlanta — David Shifrin, one of the world's greatest wind players and clarinet specialists, performs a free concert at the First Presbyterian Church of Atlanta on Fri., Jan. 20. The noontime concert program, part of the Emory Chamber Music Society of Atlanta Bach's Lunch Series, features Poulenc's "Duo for Two Clarinets" with Laura Ardan and Johannes Brahms' Trio for Clarinet, Cello and Piano with Guang Wang (cello) and William Ransom (piano).
Free. 12 noon. First Presbyterian Church of Atlanta, 1328 Peachtree St NE, Atlanta, GA 30309
Sat., Jan. 21
David Shifrin, Schwartz Center for the Performing Arts — As part of the Emory Chamber Music Society of Atlanta Evening Series, the ECMSA presents David Shifrin in a free concert at Emerson Concert Hall. A world renowned wind instrument maestro, Shifrin has broadened the repertoire for clarinet and orchestra by commissioning and championing works by 20th and 21st century American composers including John Adams, Joan Tower, Stephen Albert, Bruce Adolphe, Ezra Laderman, Lalo Schifrin, David Schiff, John Corigliano, Bright Sheng, Ellen Zwilich, Alvin Singleton, Hannah Lash, Martin Bresnick, Aaron Jay Kernis, Valerie Coleman, Richard Danielpour and Peter Schickele. For his Shwartz Center performance, Shifrin joins the Vega Quartet and pianist William Ransom for Rebecca Clarke's Duo; Brahms' Sonata in F Minor and Mozart's celebrated Quintet for Clarinet and Strings.
Free. 8 p.m. Schwartz Center for the Performing Arts, Emerson Concert Hall, 1700 N. Decatur Rd.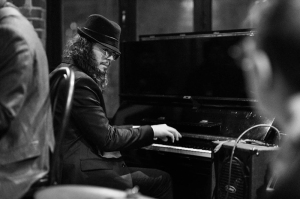 Ben Rosenblum Trio, house concert, Palmetto — In a special public concert in a private home presented by Chatt Hills Music, New York City-based jazz pianist and accordionist Ben Rosenblum brings his swinging trio (usually Marty Jaffe on bass and Ben Zweig on drums) to the greater Atlanta area. A student of Frank Kimbrough, Bruce Barth, Ben Waltzer and Roy Assaf, Rosenblum was recognized as an up and coming force in jazz as a teenager. His sound and style are deeply rooted in the music of Bill Evans and Wynton Kelly, as well as the pan-global 21st century jazz scene.
$25. 7:20 p.m. Chatt Hills Music Presents, 8390 Hearn Road Palmetto, GA 30268.