BLUES & BEYOND: BreezeFest returns in remembrance of Carlos Capote
Sean Costello's passing is also marked
BREEZIN' FOR A REASON: It's three nights of local blues paying tribute to The Breeze Kings' Carlos Capote, April 28, 29, 30.
Carlos Ramon Capote, aka "Breeze, " frontman of Atlanta's Breeze Kings, passed away May 30, 2021. He was 48.
Although his vocals and harmonica playing were powerful and passionate, out of the spotlight Capote was low-key, friendly and even shy to a degree. Everyone in the local blues scene knew Capote and loved him. He and his band were staples around town, playing regularly at the Northside Tavern and Blind Willie's and appearing on the bill for just about any benefit concert he was asked to perform.
It's poetic justice, of sorts, that after his death The Atlanta Blues society stepped up in 2022 — once the coronavirus was less of a threat — to financially assist his family (he his wife, Terri, and two daughters) with shows dubbed BreezeFest. The event was so successful — and the cost of Capote's hospitalization and his medical bills are still so great — the benefit is being organized again this year, with an even larger number of musicians offering to play.
This year BreezeFest will be presented over three days, April 28-30, at, of course, the Northside Tavern. At press time about a dozen acts (see the listing below) are confirmed to participate, although the exact schedule is yet to be finalized.
Like last year, the hosts will be George Klein and Carlin "C-Note" Smith, the co-presidents of the Atlanta Blues Society.
Three door prizes will be raffled off:
A mini Green Egg
A three night stay in a New Orleans luxury condo
A guitar signed by all of the artists playing this year's benefit

BreezeFest is a terrific way to remember Capote and yet another avenue to embrace locally-based blues fans and friends, many of whom will be present either in the audience or on stage at some point during the three night stand. Surprise guests generally appear at such events and jams with guests and participants are practically guaranteed.
Sean Costello
In somewhat related news, April marks the passing of Sean Costello. We lost the young guitarist far too early (only 28 when he died April 15, 2008), but he remains a fixture in the history of Atlanta blues and the Northside. A recent posting from his mom Debbie, who started the The Sean Costello Memorial Fund for Bipolar Research reads partially as follows:
"I would ask anyone who is performing that night (April 15) to remember Sean… play something of his, talk about his connection to you and your music, and if possible, ask for donations.
"Without funds, our work for musicians cannot achieve what is necessary.
"I started the Fund to make Sean's passing meaningful and to broaden knowledge of who he was and his music. I am asking anyone reading this to remember him in the best way you can… share his music and enable us to make a difference. There is much work to be done on both fronts."
Among the many positive aspects of the Atlanta blues community is a dedication to those who have left their mark on the scene. These are just two ways to contribute to that ongoing process.
BreezeFest: Fri., Sat., Sun., April 28, 29, 30
BreezeFest, Northside Tavern — At press time these acts were scheduled, with additions and changes expected. Even if you can only attend for a few hours, it will be well worth your while. changes. This second annual tribute The Breeze Kings' late frontman Carlos Capote features many of the players who make up Atlanta's blues scene. Expect many jams among the participants and surprise guests to take place.
$10. 6:00 p.m. (Fri./Sat.) 2:pm (Sun) Northside Tavern, 1058 Howell Mill Rd. NW, 30318. 404-874-8745. northsidetavern.com
The schedule as of press time:
Friday, April 28
6 p.m. — Stephen Duncan
7 p.m. — Bennie Mobley
8 p.m. — Stoney Brooks
9 p.m. — Albert White Band
10 p.m. — The Trouble Tones
11 p.m. — The Vipers
12 p.m. to close — Chester Lethers
Saturday, April 29
6 p.m. — Ross Pead
7 p.m. — Bill Sheffield and Nathan Nelson
8 p.m. — Uncle Albert Band (from St. Louis)
9 p.m. — Lee Griffin with Dan Seifert
10 p.m. — The Urban Shakedancers
11 p.m. — The Breeze Kings
12 p.m. to close — The Cazanovas
Sunday, April 30
2 p.m. — Joe Loftus Trio
3 p.m. — The Breeze Kings
4 p.m. — R.A.D. featuring Heaven Davis
5 p.m. — Shawn Adam Williams
6 p.m. — Blue Velvet Atlanta
7 p.m. — Uncle Albert Band
8 p.m. — Frankie's Blues Mission
9 p.m. — The Mar-Tans
10 p.m. to close p.m. — Uncle Sugar
Dust off the Springtime pollen and check out these Blues & Beyond Shows
Sat., April 1
Larkin Poe, Michigan Rattlers, Variety Playhouse — Local fans might remember them as The Lovell Sisters, but after siblings Rebecca and Megan changed their band name and evolved into a tougher style, they have risen to the top of the young blues rocking heap. This'll be a sort of homecoming, and is sure to sell out. Arrive early for the Rattlers who, despite their somewhat misleading name, play soft, lovely, strummy indie folk pop without much rattling.
$29.50-49.50. 8:00 p.m. Variety Playhouse, 1099 Euclid Ave. NE. Atlanta, GA. 30307. 404-504-7354. variety-playhouse.com
Erik Vincent Huey, Smith's Olde Bar — Huey's quite remarkable debut solo album (he was a member of the Surreal McCoys) titled Appalachian Gothic mixes dark country with a harder edged Drive-By Truckers/Steve Earle attack. It illuminates the murkier fringes of lives from his coal mining West Virginia hometown. Working with veteran producer/guitarist Eric Ambel, the duo creates a tough, moving portrait of these dedicated miners, "the forgotten people in these burned out towns" that's poetic, rugged and often graphically descriptive of their lives. Don't miss this.
$10-15. 8:00 p.m. Smith's Olde Bar, 1578 Piedmont Ave. NE, 30324. 404-875-1522. sobatl.com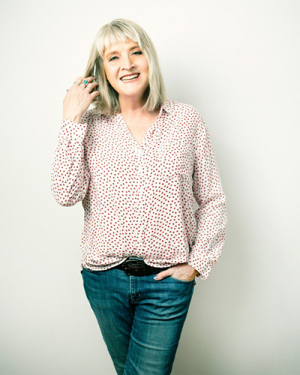 Kim Richey, Eddie Owen Presents: Red Clay Music Foundry — Folk/pop/Americana singer/songwriter Richey's 1999 album Glimmer was a career high point. There have been plenty of entrancing albums since, but that one brought her and her expressive voice to the national stage. So it's not surprising that she revisited/re-recorded it in 2019 for its 20th anniversary. She'll be playing those songs on this tour, plus some gems from the handful of releases that followed and preceded it, all worth hearing.
$25-31. 8:00 p.m. Eddie Owen Presents: Red Clay Music Foundry, 3116 Main Street, Duluth. NE, 30096. 404-478-2749. eddieowenpresents.com
Sun., April 2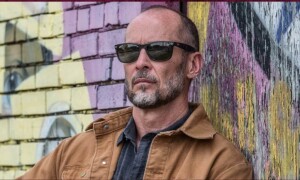 Paul Thorn Band, City Winery — Singer/songwriter Thorn was working in what is now known as the Americana genre over a quarter-century ago, long before anyone had identified it by that name. His combination of thoughtful, occasionally humorous, tunes sung with a scruffy yet captivating voice splits the difference between folk, gospel and rootsy pop all covered with a dose of organic atmosphere. A mesmerizing story teller, he's got some wild ones to share.
$38-50. 8:00 p.m. City Winery, Ponce City Market, 650 North Ave. NE., 30308. 404-496-3791.Citywinery.com/Atlanta
Fri., April 7
North Mississippi Allstars, Variety Playhouse — It's billed as "an evening with" which means we'll get two long sets with the multi-instrumentalist/singing Dickenson brothers, Cody and Luther. Their four time Grammy nominated music has been a moving target since 1996's debut, but is based in the deeper, often ominous blues of the South referenced in their name. The brothers' 2022 release Set Sail was another in a series of compelling albums. If we're lucky, locally based soul veteran William Bell will join them to sing the track he is featured on.
$25-44.50. 9:00 p.m. Variety Playhouse, 1099 Euclid Ave. NE. Atlanta, GA. 30307. 404-504-7354. variety-playhouse.com
Sat., April 8
Morgan Wade, Kaitlin Butts, The Tabernacle — Few Americana acts get the kind of immediate positive response that singer/songwriter Morgan Wade did upon her 2021 debut. The heavily tattooed, tough voiced Wade's no-bullshit approach cut through the glossy commerciality of contemporary country radio to provide a dose of gutsy, swampy roots music that somehow ended up on a major label. Two years after playing Eddie's Attic she headlines this larger venue, even though there hasn't been a second full album. Which means she will likely have some new songs to introduce.
$25-100. 8:00 p.m. The Tabernacle, 152 Luckie St.NW., Atlanta, 30303. 404-659-9022. tabernacleatl.com
Mon., April 10
Dougie Poole, The EARL — Brooklynite Poole's laconic tone combines retro-inspired country charm with some oblique, experimental touches. His smooth baritone voice adds another layer to this odd-- some say eccentric, others describe it as simply weird-- take on roots music. A new album, vividly titled The Rainbow Wheel of Death, is a mostly melancholy set that expands the country concept by breaking it down to its most basic elements. Cool, often creepy and definitely unique.
$15-18. 8:00 p.m. The EARL, 488 Flat Shoals Ave.NE, Atlanta, 30316. 404-522-3950. badearl.com
Tues., April 11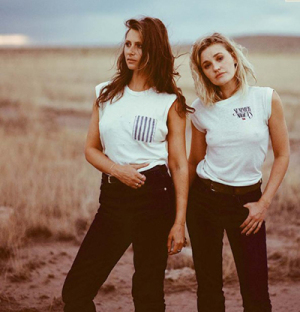 Aly & AJ, Miya Folick, The Tabernacle — These comely sisters started by singing teen pop for Disney but have changed their style substantially over the years. They moved into danceable synth pop then most recently shifted to a more organic, breezy, West Coast approach for their own indie label. It's still slick, but their voices harmonize beautifully and the songs are well constructed. Opener Folick finds a similar groove, making this a fine double bill.
$37.50-50. 8:00 p.m. The Tabernacle, 152 Luckie St.NW., Atlanta, 30303. 404-659-9022. tabernacleatl.com
Wed., April 12
Iris DeMent, City Winery — DeMent's back … in a big way. It has been over a decade since the last album of originals from this dusky folk/country chanteuse with the quivering voice that sounds like it's coming off an old Carter Family 78 RPM record. Better yet, Workin' on a World with its full band, including horns, is in the running for her finest work. It's soulful, often pointedly political, and even somewhat commercial, the latter not a word often associated with DeMent. She's touring to support it with this rare local date. Not to be missed.
$35-45. 8:00 p.m. City Winery, Ponce City Market, 650 North Ave. NE., 30308. 404-496-3791. citywinery.com/Atlanta
Fri., April 14
Robbie Fulks, Eddie's Attic — The long tall Fulks has consistently cranked out over a dozen solid Americana albums in a variety of genres to a cult audience since he first appeared as one of the Bloodshot label's most recognizable faces in the mid-90s. He hit a retro bull's-eye on 2018's zippy rockabilly collaboration with Linda Gail Lewis, but now switches gears, again, with his latest pickin' and grinnin' collection appropriately titled Bluegrass Vacation. Fulks is a magnetic performer and always delivers live.
$17. 9 p.m. Eddie's Attic, 515-B N. McDonough St., Decatur, 30030. 404-377-4976. eddiesattic.com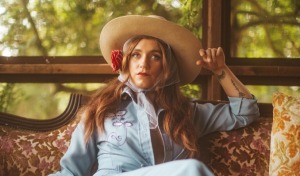 Sierra Ferrell, Willie Carlisle, Variety Playhouse — If the Americana genre had one undeniable success story in 2021, it was Sierra Ferrell's debut. This Nashville based singer/songwriter sounded like she arrived from decades ago with her rustic combination of Texas swing, folk, old-time country, pastoral bluegrass and a ton of attitude. Of course she had been knocking around for years, but her move from clubs to selling out larger venues like this one, based solely on one superb album and constant touring has made Ferrell a somewhat unlikely star. See why and leave a fan.
$sold out. 8:30 p.m. Variety Playhouse, 1099 Euclid Ave. NE. Atlanta, GA. 30307. 404-504-7354. variety-playhouse.com
Damon Fowler, Blind Willie's — It's great to have this young, swampy, blues guitar slinger with the gutsy voice back again. Fowler has been on the verge of breaking out to a larger audience since he first appeared in 1999. For some reason, not related to talent, that hasn't happened. All the better for us to be able to catch him in this intimate venue. He tours behind a new sizzling, live, must-hear album released in January and surely available at the merch stand.
$TBA. 9:00 p.m. Blind Willie's, 828 N. Highland Ave., Atlanta, 30306. 404-873-2583. blindwilliesblues.com
Canyonland, Bradley Cole Smith, Smith's Olde Bar — Michelle Malone's side project brings us back to the mid-late 70s and the California music of Laurel Canyon. Along with the soft pop covers and occasional rocker, Malone will likely dip into tracks from her recent 1977 release, since that also references this time and genre. Sing along to the hits you know from Ronstadt, Eagles, Jackson Browne and Fleetwood Mac, and perhaps hear some obscurities you may not. Either way, it's a fun night.
$20-30. 8:00 p.m. Smith's Olde Bar, 1578 Piedmont Ave. NE, 30324. 404-875-1522. sobatl.com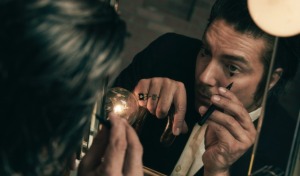 Brooks Nielson, Terminal West — The Growlers' frontman/vocalist goes the solo route to support his recent One Match Left debut double album. The eclectic affair finds the youthful voiced singer dabbling in retro pop, 60's rock and roll, disco, reggae and more all with a childlike enthusiasm that's charming and often magnetic. None of it sounds like his other band and comparisons to Harry Nilsson's similarly eclectic approach are on point. He's worth a look, even if you don't know The Growlers, based on his often wonderful, always intriguing expansive 20 song debut.$30-35. 8:00 p.m. Terminal West, 887 West Marietta St. NW C., Atlanta, 30318. 404-876-5566. terminalwest.com
Morgan Wade, Buckhead Theatre — Few Americana acts get the kind of immediate positive response that singer/songwriter Morgan Wade did upon her 2021 debut. The heavily tattooed, tough voiced Wade's no-bullshit approach cut through the glossy commerciality of contemporary country radio to provide a dose of gutsy, swampy, roots music that somehow ended up on a major label. Two years after playing Eddie's Attic she headlines this larger venue, even though there hasn't been a second full album. Which means she will likely have some new songs to introduce. See April 8 entry.
$sold out. 8:00 p.m. Buckhead Theater, 3110 Roswell Rd. NE, 30305. 404-843-2825. livenation.com/venue/KovZpZAJAllA/buckhead-theatre-events
Lainey Wilson, Ben Chapman, Coca-Cola Roxy — Dubbed the "Country With a Flair" tour, presumably a reference to the singer's choice of bell bottom trousers, Wilson, the most nominated artist for this year's CMT awards, leans towards a more commercial slice of country similar to a modern-day Nancy Sinatra. She brings a bit of a bluesy, sassy Miranda Lambert-styled attitude to her tunes and some, like "Hillbilly Hippie, " rock out with conviction. Wilson is far more convincing and more rootsy than some of her smoother country contemporaries, especially when leaning into Dolly-ish pop bluegrass on "Wildflowers and Wild Horses."
$66-99. 8:00 p.m. Coca-Cola Roxy, 800 Battery Ave. SE #500, 30339. livenation.com/venue/KovZ917ACc7/coca-cola-roxy-events
Sat., April 15
ATL Blues Festival, Cobb Energy Center — It's the 17 annual Blues Is Alright Tour, this year featuring performances by J-Wonn, Pokey Bear, Tucka, Chick Rogers, Ronnie Bell and King George. They are described as "blues legends" although fans of the genre might find that description overly generous. These performers steer towards a commercial, somewhat retro soul sounds with large helpings of the upbeat funk Johnny "Guitar" Watson took to the bank in the late '70s and a bit of hip-hop to attract the youngsters. They probably turn up the heat live, but this is pretty far removed from anything most would consider blues.
$59-250.00. 7:00 p.m. Cobb Energy Performing Art Center, 2800 Cobb Galleria Pkwy., 30339. 770-916-2800. cobbenergycenter.com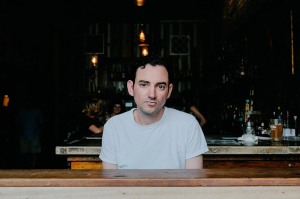 Adam Klein & the Wildfires, Russell Cook and the Sweet Teeth, Waller's Coffee Shop — Singer/songwriter Klein moved from Athens to Atlanta just in time to release his new and best album Holidays in United States. It's a socio-political set recorded during the pandemic and featuring a few members of the Drive-By Truckers and Futurebirds as his backing band. Klein's voice and moving folk rock is influenced by Paul Simon, although Klein expands some of his songs, like the gospel infused "I-20, " to over seven minutes. He's no newbie on the scene, having released his debut back in 2006. The years of experience show in his new, beautifully conceived album.
$10. 8 p.m. Waller's, 240 Dekalb Industrial Way. Decatur., 30030. 404-975-3060. wallerscoffeeshop.com
Sun., April 16
Lainey Wilson, Colby Acuff, Tyler Dial, The Tabernacle — Dubbed the "Country With a Flair" tour, presumably a reference to the singer's choice of bell bottom trousers, Wilson, the most nominated artist for this year's CMT awards, leans towards a more commercial slice of country similar to a modern-day Nancy Sinatra. She brings a bit of a bluesy, sassy Miranda Lambert-styled attitude to her tunes and some, like "Hillbilly Hippie, " rock out with conviction. Wilson is far more convincing and more organic than some of her slicker country contemporaries, especially when leaning into Dolly-ish pop bluegrass on "Wildflowers and Wild Horses."
$86-346.00. 8:00 p.m. The Tabernacle, 152 Luckie St.NW., Atlanta, 30303. 404-659-9022. tabernacleatl.com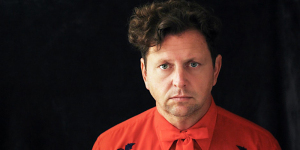 Abe Partridge, Eddie's Attic — Singer/songwriter, acclaimed folk artist, noted podcaster … if anyone who deserves the adjective "Renaissance man, " it is Abe Partridge. Musically, he takes basic Dylanisms and expands and twists them into something more oblique, elaborate, and intense as exemplified by his most recent story/song "Abe Partridge's 403d Freakout." It's six intense minutes of free-form word processing, seemingly conceived from a dream/nightmare, displaying Partridge's outrageous creativity. His previous show here sold out! Get your tickets early.
$15. 6 p.m. Eddie's Attic, 515-B N. McDonough St., Decatur, 30030. 404-377-4976. eddiesattic.com

Atlanta Blues Society Gathering & Jam, Magnolia Lounge & Sports Bar (Forrest Park) — The Simply Awesome Band appears for this month's meet and greet geared to the area's blues lovers … and those who just want to check out the scene.
$free. 3:00 p.m. Magnolia Lounge & Sports Bar, 3920 Jonesboro Rd., Forrest Park, 30297. 404-549-8402. magnolialounge.biz
Tues., April 18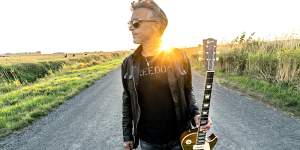 Colin James, Eddie's Attic — Every blues loving Canadian within driving distance of Decatur will be in attendance as their lauded countryman James (20 studio albums [some notching multi-platinum sales], 8 Junos and a whopping 29 Maple Blues awards) unleashes his guitar in this warm space. He'll feature tunes from 2021's terrific Open Road, as good an example of his playing and emotional singing as any of his releases. Not to be missed.
$15. 7 p.m. Eddie's Attic, 515-B N. McDonough St., Decatur, 30030. 404-377-4976. eddiesattic.com
Wed., April 19
Wild Child, Vinyl — It has been five years since Texas based roots pop duo Alexander Beggins and singer Kelsey Wilson released a new album. So this return with End of the World in tow is a welcome gift from the twosome who often augment their band with a half dozen other musicians. Wilson's voice has the power of a rock singer but the music leans to organic, sometimes jazzy, blues oriented pop. It's a unique sound that works particularly well with the group's often sumptuous studio production, but should also connect live in a more stripped-down setting.
$22-25. 8:00 p.m. Vinyl, 1374 West Peachtree St., Marietta, 30309.404-885-1365.centerstage-atlanta.com
Ian Ferguson, Tommy Marx, Smith's Olde Bar — Everything that comes out of Nashville isn't country. Take Ian Ferguson. He revels in a glammy T.Rex styled rocking that's a bit more reserved and, well, American than anything Marc Bolan churned out. He brings some of fellow Nashville resident Aaron Lee Tasjan's indie rock perspective too. Opener Marx uses synths to create his offbeat pop for an intriguing sound that compliments the headliner's similarly quirky approach.
$10. 8:00 p.m. Smith's Olde Bar, 1578 Piedmont Ave. NE, 30324. 404-875-1522. sobatl.com
Thurs., April 20
The Heavy Heavy, Terminal West — This UK based male/female couple craft melodic, sunshiny, somewhat retro, psychedelic folk-rock featuring harmonious vocals reminiscent of The Mamas and Papas but slightly, errr heavier. They've gotten plenty of notice with only one pretty terrific album and became a buzz band at last year's AmericanaFest. See what the fuss is about.
$20-25. 8:00 p.m. Terminal West, 887 West Marietta St. NW C., Atlanta, 30318. 404-876-5566. terminalwest.com
Vanessa Collier, City Winery — There aren't many blues sax playing band leaders or singers, and even fewer that are women. Collier checks all those boxes as she blows tough and hard, fronting a solid outfit. A smoking new live album pulls together her funk, soul, roots rock, jazz, blues and surprisingly supple vocal talents, proving the choice to go solo after backing stars like Annie Lennox and Joe Louis Walker was a smart move.
$20-35. 8:00 p.m. City Winery, Ponce City Market, 650 North Ave. NE., 30308. 404-496-3791.Citywinery.com/Atlanta
Fri., April 21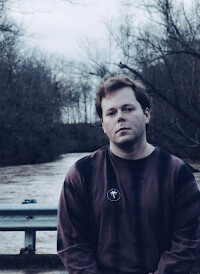 Rhyal Knight, Ben Strawn, Eddie Owen Presents: Red Clay Music Foundry — Athens by way of Muscle Shoals singer/songwriter Knight attracted the attention of ex-Widespread Panic member Todd Nance and noted Athens producer David Barbe (Drive-By Truckers). That's enough to create an audience for the indie, often quirky, folk rock (with synths) of his lone album, 2022's Riffs+Waves. Cool and idiosyncratic.
$25. 8:00 p.m. Eddie Owen Presents: Red Clay Music Foundry, 3116 Main Street, Duluth. NE, 30096. 404-478-2749. eddieowenpresents.com
Sat., April 22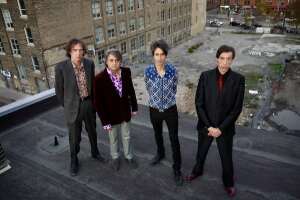 The Sadies, Anna Kramer & Easy Now, The Compartmentalizationalists, The EARL — This is quite the triple bill. It's headlined by The Sadies, Toronto's longtime purveyors of psychedelic, surf, reverb heavy garage rock. They have been releasing quality albums since 1998 but, somewhat amazingly, 2022's Colder Streams is one of their best. Sadly it was the last with founding singer/guitarist Dallas Good who passed unexpectedly just before it was released. The openers, all local veterans with similar influences as the headliners, make this a must-see gig.
$20-25. 8vinyl:00 p.m. The EARL, 488 Flat Shoals Ave.NE, Atlanta, 30316. 404-522-3950. badearl.com
Wilder Woods, Abraham Alexander, Center Stage — NEEDTOBREATHE frontman Bear Rinehart slips into his side project as Wilder Woods, a rocking guise heavy on soul and substantially different than his full-time gig in the Christian themed group. His second album under this name was released last month. Rinehart mixes roots rock with a dose of R&B, not far removed from Nathanial Rateliff's sound. The music is fiery, his vocals are fierce, the lyrics introspective and to many this might be more enjoyable than much of his other band's more commercially slanted work.
$40-45. 8:00 p.m. Center Stage, 1374 West Peachtree St., Marietta, 30309.404-885-1365.centerstage-atlanta.com
Sun., April 23
Jarrod Dickenson, Chris Kasper, Electric Blue Yonder, Smith's Olde Bar — Bluesy, swampy, pop rocker Dickenson rides in supporting a solid new album Big Talk. Hints of Little Feat and Ry Cooder inform his Americana that lodges itself in generally upbeat rootsy fare. The gospel inflected backing singers and horns that help the studio set find its footing won't be along, but his songs are good enough to unequivocally recommend this. Arrive early for Kasper whose sound, and especially vocals, is heavily influenced by the Wood Brothers.
$10-15. 7:00 p.m. Smith's Olde Bar, 1578 Piedmont Ave. NE, 30324. 404-875-1522. sobatl.com
32-Big Bad Voodoo Daddy, Buckhead Theatre — Wait, what? These guys are still around? While most associate California's BBVD with the neo-swing movement that blipped on MTV in the 90s, the zoot suited guys have never stopped recording or touring. Still fronted by founder/singer Scotty Morris, this 30th anniversary gig features music from 2017's well-received album of covers from Louis Jordan, Louis Armstrong and Louis Prima. Those three iconic jazz swingers crafted the zippy big band mold Voodoo Daddy continues to mine. Mock them as has-beens if you like, but they're guaranteed to deliver a rollicking show.
$21-28. 8:00 p.m. Buckhead Theater, 3110 Roswell Rd. NE, 30305. 404-843-2825. livenation.com/venue/KovZpZAJAllA/buckhead-theatre-events
Tues., April 25
Kevn Kinney, Eddie's Attic — Few people reading this don't know the irrepressible Kinney or his decades long frontman work with Drivin' N' Cryin'. He's an Atlanta Southern rock icon and his solo shows, where he gets a chance to chat with the audience on a more personal level, are unique affairs regardless of how often you have seen him.
$20. 7:30 p.m. Eddie's Attic, 515-B N. McDonough St., Decatur, 30030. 404-377-4976. eddiesattic.com
Thurs., April 27
Joe Alterman, Eddie's Attic — Atlanta based jazz pianist Alterman returns for another evening saturated with his soulful playing. He's heavily influenced by the late Ramsey Lewis who was a mentor of sorts, and his fleet fingered touch is a joy to experience, especially in this venue with its comfy environs and immaculate sound. Catch him now before he graduates to larger stages.
$20. 7 p.m. Eddie's Attic, 515-B N. McDonough St., Decatur, 30030. 404-377-4976. eddiesattic.com
Fri., Sat., Sun., April 28, 29, 30
BreezeFest, Northside Tavern — See article. At press time the acts were tentatively scheduled but expect changes. This annual tribute to, and benefit for, The Breeze Kings' late frontman Carlos Capote features most of Atlanta's blues talent and jams among the participants are likely. Blues fans, and those new to the genre, should try to attend for at least a few hours. All donations and door prize money goes directly to Capote's family.
$10. 6:00 p.m. (Fri./Sat.) 2:pm (Sun) Northside Tavern, 1058 Howell Mill Rd. NW, 30318. 404-874-8745. northsidetavern.com
Fri., April 28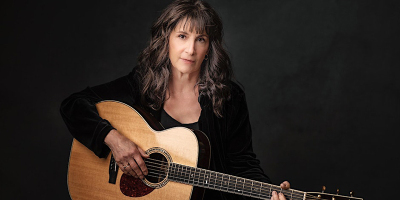 Karla Bonoff, Eddie's Attic — For a short while in the 70's Karla Bonoff's songs were inescapable in large part due to Linda Ronstadt who famously covered three of them on one of her multi-platinum albums. Once those days passed, Bonoff seemed to disappear. She resurfaced as a member of folk/rock collective Bryndle that bubbled under but little has been heard from her since. She's back, playing the old songs for sure, and maybe a few new ones at this tiny venue, the best place to enjoy her hushed and intimate approach.
$42.50. 7 and 9 p.m. Eddie's Attic, 515-B N. McDonough St., Decatur, 30030. 404-377-4976. eddiesattic.com
Run Katie Run, Red Light Cafe — This album release show for the Atlanta band's full-length, colorfully titled debutCowboy Boots with Fishnet Tights displays the group's jittery country fronted by titular chanteuse Kate Coleman. It's rootsy frisky fun with touches of rockabilly, bluegrass and folk, marking the quintet as a notable new act on the local roots scene. Let's show them some hometown love.
$20-25. 7:30 p.m. Red Light Cafe, 553-1 Amsterdam Ave NE., 30306. 404-874-7828. redlightcafe.com
The Band of Heathens, Them Coulee Boys, Terminal West — Austin based singer/songwriters Ed Jurdi and Gordy Quist have steered this collective, that first appeared in 1996, through almost as many personnel changes as Fleetwood Mac. The current version finds them in friendly, melodic, strummy territory. It's not quite easy listening but there is a strong Laurel Canyon vibe to these relaxed tunes that go down much smoother than the group's "heathen" moniker suggests. Fiercely independent, they infuse a vibrant Loggins & Messina folk rocking style that feels fresh and unpretentious. Arrive early for Wisconsin's Them Coulee Boys' shot of "punched up folk-grass Americana" (as their promo reads), complete with four-part harmonies.
$20-25. 8:30 p.m. Terminal West, 887 West Marietta St. NW C., Atlanta, 30318. 404-876-5566. terminalwest.com
Sat., April 29
Hoodoo Gurus, Center Stage — Postponed a few times due to COVID, it's the long awaited return of this veteran, much admired, platinum selling power Australian pop quartet. Better still, they're supporting 2022's surprisingly powerful Chariot of the Gods, the first album of frontman/founder Dave Faulkner's originals since 2010. Any act that has persevered since 1982, albeit with a few breaks and personnel changes, has got something going on. The Gurus' punchy rocking hasn't aged from when they were college radio favorites so welcome 'em back for this rare Atlanta date.
$34-38. 8:00 p.m. Center Stage, 1374 West Peachtree St., Marietta, 30309.404-885-1365.centerstage-atlanta.com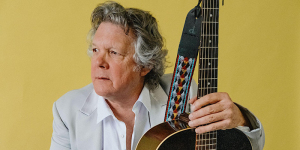 Steve Forbert, Eddie's Attic — Frequent Eddie's visitor Forbert returns for another go-round of his eternally youthful rootsy folk rocking. This near 70 year-old troubadour supports 2022's fine Moving Through America. It's yet another slice of the affable Americana the scratchy voiced Forbert has trademarked since his still fresh 1978 debut. He's a classic troubadour and with 45 years of experience, knows how to deliver a great live show.
$23. 7 p.m. Eddie's Attic, 515-B N. McDonough St., Decatur, 30030. 404-377-4976. eddiesattic.com
Amplify Decatur Music Fest, Downtown Decatur — St. Paul & the Broken Bones' somewhat edgy, even experimental, sometimes prickly soul headlines this all-day annual roots music event. It features strong supporting acts such as Patty Griffin, James McMurtry, The Suffers, Town Mountain, Jackson County Line, and The Sundogs. Most are headliners in their own right, making this a terrific show and an even better deal.
$75-275. 2 p.m. Downtown Decatur, 101 East Court Square., Decatur, 30030. amplifydecatur.org
Please send upcoming blues events to consider for CL's Blues & Beyond concert calendar to hal.horowitz@creativeloafing.com