LISTENING POST: It's Jeff Crompton's world
We just live in it
By happenstance, saxophonist/composer Jeff Crompton figures prominently in this month's featured live shows. According to his website, "For 30 years, beginning in 1982, Crompton taught public school band in the Atlanta area. During that period, he played with a variety of bands and musicians including pianist/composer Michael J. Smith, Darryl Rhoades, and The Bazooka Ants, a free jazz/funk trio. Since retiring from teaching, the Atlanta native has focused on composition and performing his off-center, jazz-based music around the Southeast.
"In recent years, Crompton has performed with avant-garde guitarists Davey Williams (RIP) and Eugene Chadbourne, the 4th Ward Afro-Klezmer Orchestra, and the Edgewood Saxophone Trio with tenor saxophonist Ben Davis and the late baritone saxophonist Bill Nittler. In 2019, he was a guest soloist in the Atlanta production of "Godspeed You! Black Emperor."
In addition to conjuring special one-off projects, Crompton currently leads Three Way Mirror with Bill Pritchard (bass) and Arthur Brown (congas); Standard Practice with Kenito Murray (drums) and Chris Riggenbach (bass); Relay Station with Monique Osorio (vocals), JD Walsh (guitar) Colin Bragg (bass) and John Arthur (congas); and Anagrams, a duet with JD Walsh (guitar/electronics).
That should do it.
Apr. 29-May 7
The Atlanta Opera presents Das Rheingold, Cobb Energy Performing Arts Centre — For the Atlanta Opera's 2022-23 main stage season finale, General and Artistic Director Tomer Zvulun has rejoined forces with scenic and projections designer Erhard Rom and lighting designer Robert Wierzel to create the mythological world of Das Rheingold. In the Atlanta Opera' first attempt at staging any opera from Richard Wagner's monumental Der Ring des Nibelungen (The Ring of the Nibelung), Greer Grimsley makes his company debut in the role of Wotan, ruler of the gods, with Elizabeth DeShong as Wotan's wife Fricka. Cadie J. Bryan, Alexandra Razskazoff and Gretchen Krupp give voice to  the Rhinemaidens Woglinde, Wellgunde and Flosshilde, respectively. Das Rheingold recounts the exploits of gods, giants, dwarves and nymphs as they fixate on a supremely powerful, but cursed, gold ring. According to the official line, this production of Das Rheingold will be filmed by The Atlanta Opera's Film Studio, led by Felipe Barral, and available for streaming at www.atlantaopera.org.
For ticket prices and performance times for the four productions, check the Atlanta Opera website. Ticket services: 404-881-8885. Cobb Energy Performing Arts Centre, 2800 Cobb Galleria Pkwy, Atlanta, 30339
Sun., May 7
Bent Frequency at Florence Kopleff Recital Hall — Bent Frequency, renowned for performing adventurous new classical chamber works, closes out its 2022-2023 "RESONANCE" season with a special program featuring outstanding musicians who have performed with and written music for the ensemble-in-residence at the Georgia State University School of Music during the past two decades. The Sunday matinee a Kopleff Recital Hall features works by Louis Andriessen, George Lewis, Alvin Singleton and 2022 Pulitzer Prize winning composer, Raven Chacon. Continuing Bent Frequency's longstanding commitment to commissioning new works, co-Artistic Directors Jan Berry Baker and Stuart Gerber will perform Judith Shatin's "Of Wells & Springs," written especially for the 20th anniversary celebration. 
Free. 3 p.m. Florence Kopleff Recital Hall, The Arts And Humanities Building, GSU, 15 Gilmer St. SE, Atlanta, 30303. thearts.gsu.edu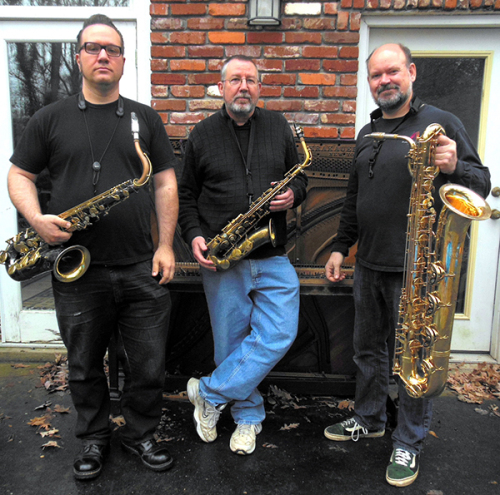 Edgewood Saxophone Trio, Heard, at First Existentialist Congregation of Atlanta — When William Fox "Bill" Nittler succumbed to prostate cancer at age 56 in December 2022, the Atlanta music community lost one of its greatest artists and most beloved educators. An extraordinarily gifted and wildly adventurous musician, Nittler graduated from Berklee College of Music in 1992 before moving to Atlanta. He spent the next three decades serving as Education Director for Atlanta Young Singers and music teacher at Pleasantdale Elementary School. He played in numerous bands, making his mark in recent years as baritone saxophonist/clarinetist with the 4th Ward Afro-Klezmer Orchestra and Edgewood Saxophone Trio (EST), the latter with Jeff Crompton (alto sax) and Ben Davis (tenor sax). In 2014, EST released Snake Nation and was working on a second album when Nittler died. Crompton insisted on completing the project as a tribute to his close friend and collaborator. The concert celebrating the release of Heard at the First Existentialist Congregation in Candler Park will feature Crompton and Davis (tenor sax) performing duets and trios with Nittler's brother Larry, a fine pianist in his own right.
Free. Doors 6:30 p.m. First Existentialist Congregation of Atlanta, 470 Candler Park Dr. NE, Atlanta, 30307. 404-378-5570. firstexistentialist.org
Sun., May 14
Alchemical String Theory, Red Light Café — Alchemical String Theory, self-described as "a collective of avant-garde string artists from Atlanta's improvisational underground," brings a creative melding of acoustic and electronic music to Red Light Café. AST concerts usually include solo and group performances incorporating loops, stomp boxes, reverbs, delays, drop pitches and other effects. The AST lineup for Sunday's concert include violinist Paul Mercer (The Changelings, Faith and The Muse, The Ghosts Project), violinist/violist Atlas Wolf, double bassist Gabriel Monticello (Albany Symphony Orchestra, Artifactual String Unit, The Ghosts Project), cellist Menton3 (Saltillo) and cellist/vocalist Regeana Campbell (The Changelings).
$10 Adv, $15 DOS. Doors 7 p.m. Red Light Cafe, Amsterdam Walk, 553-1 Amsterdam Ave NE., 30306. 404-874-7828. redlightcafe.com
Wed., May 17
Feed Your Senses, Crompton & Shirley at Rialto Center for the Arts — For this edition of Feed Your Senses, saxophonist Jeff Compton and cellist Ben Shirley will perform a free concert in the lobby of the Rialto Center for the Arts. Separately and together, Crompton and Shirley are vital contributors to Atlanta's fertile offbeat jazz/new chamber/avant-improv scene. Crompton's latest duo project, Anagrams, features the sax specialist with JD Walsh on guitar and electronics. Shirley currently contributes to the Atlanta Improvisers Orchestra, Artifactual String Unit, Mute Sphere, Whispers of Night and BASrelief. Last January, Crompton and Shirley released an album, Eastern Continental.
FREE. 12 p.m. Rialto Center for the Arts, 80 Forsyth Street, NW Atlanta 30303. rialto.gsu.edu
Fri., May 19
Hellbound, eyedrum — Atlanta harbors a relatively large community of fans and filmmakers who share an appreciation for the golden era of exploitation films from the late '60s and '70s when drive-in and intown grindhouse theaters were abundant, production values were run-what-ya-brung, film importation and distribution was an inglorious free-for-all and all sorts of deviant behavior was depicted on movie screens across the land. For that reason alone, a sizable audience is predictable at eyedrum May 19 for the free Atlanta premiere of Ben Winston's Hellbound. Shot entirely on black and white 16mm film in Georgia, Alabama and Tennessee between 2016 and 2018, IMDB describes Hellbound as "a feature film debut about two reckless bikers on a provocative, nightmarish journey through the mountains." The trailer provides a glimpse of what to expect at the eyedrum screening. Winston, who was born in San Mateo, California, in 1992, says Hellbound was largely financed with settlement funds stemming from a motorcycle accident on Moreland Avenue a few months after he moved to Atlanta in 2015. Also screening at eyedrum the same night is a preview of Space Pirates, which Winston described as "a 16mm stop-motion film about a band of renegade aliens that wreak havoc across the universe." Effusively crediting Atlanta-based special effects wizard Shane Morton (aka Professor Morte of the Silver Scream Spookshow) for bringing his technical expertise to bear on the film, Winston said, "Without Shane, there would be no Space Pirates." The filmmaker will be in attendance at the eyedrum event.
Free. 7 p.m. 515 Ralph David Abernathy Boulevard Southwest Atlanta, GA, 30312. www.eyedrum.org
Sat., May 20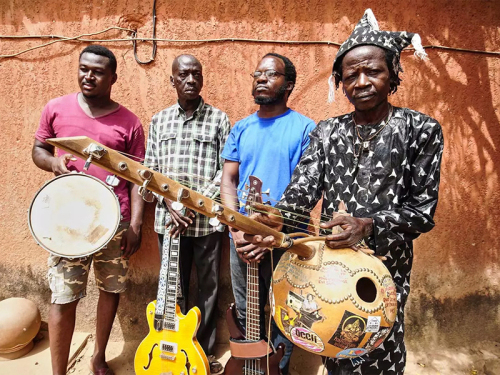 Baba Commandant & The Mandingo Band, 529 — Touring on the success of their latest LP, Sonbonbela, recorded in 2022 in the Republic of Burkina Faso, Baba Commandant & The Mandingo Band bring their infectious blend of Mandingue and afrobeat music to 529 in East Atlanta Village. Led by vocalist and ngoni master Mamadou Sanou (a/k/a Baba Commondant), the Mandingo Band is distinguished by the guitar pyrotechnics of Issouf Diabate, Wendeyida Ouedraogo's badass bass guitar and the percussive juggernaut represented by Abbas Kabore (drums) and Nickie Dembele (balafon). Eschewing the ubiquitous banality of auto-tune, which currently dominates West African afropop, Baba prefers the sharp, clear, mellifluous tones and irresistibly danceable rhythms from the golden era of Nigerian highlife and juju music in the 1970s when Fela Kuti and King Sunny Adé ruled the scene. As a vocalist, in addition to Fela, Sanou draws inspiration from the late, legendary Malian growler/saxophonist Moussa Doumbia.
$15+. 9 p.m. 529 Flat Shoals Ave SE Atlanta, 30316. 529atlanta.com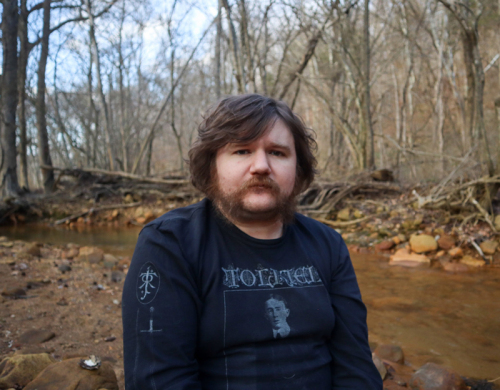 Joseph Allred, Relay Station, W8ing4UFOs, Railroad Earth — A special triple-bill at Railroad Earth arts compound in Emory Village featuring three wonderfully diverse artists. Tennessee-based Joseph Allred is one of the finest, most unheralded fingerpicking guitarists on the planet. Inspired by the likes of John Fahey, Leo Kottke and Jack Rose, Allred (alias Poor Faulkner) brings a personally distinct articulation and emotional expression to the artistic style sometimes referred to as American primitive. His wide-ranging recorded projects include an album of lute music, sound collages, drone pieces and gospel songs. Also on the bill are Jeff Crompton's off-beat fusion crew Relay Station featuring charismatic vocalizing by Moni Q and the unfailingly euphonious concatenations of W8ing4UFOs.
Suggested donation $10-$20. 8 p.m. Railroad Earth, 1467 Oxford Rd. NE, Atlanta 30307.
Sun., May 21
Strictly Sondheim, The Breman Museum — The Atlanta Gay Men's Chorus and the Atlanta Women's Chorus reprise their popular cabaret-style production of Strictly Sondheim at The Breman Museum. Presented by Voices of Note, this performance of Strictly Sondheim perfectly parlays with The Breman exhibition, Icons: Selections from The Portrait Unbound, Photography by Robert Weingarten. The exhibition showcases Weingarten's large-scale (60 by 40 inches) "visual biographies" of accomplished Americans including Sondheim, the celebrated composer who died in November, 2021. Other portrait subjects include Hank Aaron, Sandra Day O'Connor, Colin Powell, Mikhail Baryshnikov and Alice Waters.
$45 general admission, $40 members, $75 VIP reception and reserved seating available at https://bit.ly/StrictlySondheim.
Fri., May 26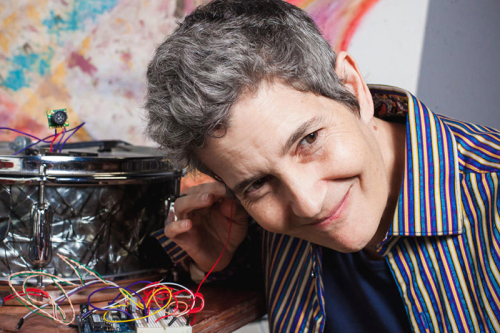 Jeff Crompton, Robbie Lynn Hunsinger Duo, First Existentialist Congregation of Atlanta — Internationally renowned classical oboist turned multi-instrumentalist/composer, activist, visual artist and technologist Robbie Lynn Hunsinger joins the busiest saxophonist in Atlanta during the month of May for an evening of cutting edge reed music. Hunsinger's impressive resume includes stints with the Chicago Symphony Orchestra, The Robert Shaw Institute and Atlanta Symphony Orchestra, as well as collaborations with avant-garde and jazz luminaries such as Roscoe Mitchell, Joseph Jarman, Evan Parker, Tatsu Aoki, Pauline Oliveros, Joe McPhee and Ken Vandermark. Sharing the program with the Crompton/Hunsinger Duo are separate sets by percussionist and Bent Frequency co-Artistic Director Stuart Gerber and bassoonist Katie Young who delves into electroacoustic music and sonic art while serving on the faculty of Emory University.
$10. 8 p.m. First Existentialist Congregation of Atlanta, 470 Candler Park Dr. NE, Atlanta, 30307. 404-378-5570. firstexistentialist.org
Wed., May 31
Eugene Chadbourne w/ Jim McHugh, W8ing4UFOs, Naan Violence at eyedrum — Expect incandescent melodious mayhem, trans-harmonic chaos and anarchistic rhythmic exultation in abundance on the last day in May when Dr. Eugene Chadbourne and lab partner Jim McHugh (guitars, electronics) headline a triple-bill at eyedrum. A frequent Atlanta performer, Chadbourne keeps pushing the edge of guitar-based music further into unknown realms. Brooklyn-based McHugh founded the math-jazz-punk band Sunwatchers whose music is as intensely energetic and marvelously amorphous as it gets. Atlanta-based sitarist Arjun Kulharya (Naan Violence) layers classical Indian riffing with analog synthesizers, acoustic guitars, flutes and tablas to create a mesmerizingly rhapsodic tableaux. Chamber rock ensemble W8ing4UFOs maneuver a labyrinth of Shakespearean mythology, Pasaquoyan cosmology, dirty old towns and robot pets while also serving up exceptional covers of classic tunes by Talking Heads and Dead Kennedys.
$15 advance. Doors at 7 p.m., music at 7:30 p.m., all ages. 515 Ralph David Abernathy Boulevard Southwest Atlanta, GA, 30312. www.eyedrum.org