RESONANCE ATL: Celebrating Black and Asian music, art, and culture
An Atlanta Arts and Entertainment Grant recipient starts conversations about race and cultural unity through art and creative expression
DNA: Local visual artist Andrew Blooms cultivates community through fine art and music at Rush Hour Fest May 12 and 13.
Andrew Blooms is a Taiwanese American visual artist and tattoo apprentice. Blooms received a Bachelors of Fine Arts from the University of Georgia before deciding to settle down in his hometown of Atlanta, Georgia. Since his return, he has joined an arts community at Peters Street Station, an art gallery (@hiddengallery333), and a collaborative studio event space in Castleberry Hill.
"It was a complete culture shock for me," says Blooms. "I was leaving white Christianity and having this whole different experience. It made me think of the movie (Rush Hour), the hilarious relationship between Jackie Chan and Chris Tucker, but also what that relationship really represented; the sharing of cultures and creating spaces and events to allow a deeper conversation to happen through art."
It was through lived experiences and his relationships at Peters Street that led Blooms to create Rush Hour Fest and apply for the Arts and Entertainment Atlanta Grant program. As one of the 18 grant recipients, Blooms plans to use his platform to delve into the thoughts and opinions of Black and Asian artists, through a two-day art and music festival alongside co-curator Brittany Guerin.
"My intent is to leverage the power of fine art and original music to open up a deeper conversation about life, society, and our unique experiences as Americans of color," Blooms says.
Blooms and his team came up with 20 prompts for artists to choose from for inspiration for their visual submissions. The prompts are meant to open up deeper conversations about psychology, family, sexuality, toxic masculinity, mental health, and more. Artists submitted pieces to be sorted under these prompts.
"How My Parents Said I Love You" is about the nuance of being an immigrant or first generation child and the different ways parents show love without saying those three words. "Men Can Cry, Too" is meant to dig into normalizing emotion and mental health in all communities. "We Need Each Other" is about bridging the gaps among communities and coming to a mutual understanding of our experiences as humans.
"When I was a kid, I had zero examples of an American person from an immigrant family who chose [to do] art and talk about this stuff," Blooms says. "Almost no one has a way to talk about it. I know they can't be with their parents. Who's gonna do it?"
This completely free fest will not only feature 25 artists in the show, but also two nights of local music, clothing vendors, and live tattooing. Bloom hopes, "...that everyone who attends this weekend leaves with a deeper understanding and appreciation of themselves and those around them and that everyone is inspired to tell their story with a new degree of courage and power." —CL—
Fri.-Sat., May 12-13
Rush Hour Fest, Peters Street Station — See feature above.
$13-$15. Fri.-Sat. May 12-13, 7:00 p.m. Peters Street Station, 333 Peters St. S.W. 30313. instagram.com/petersstreetstation
Mon., May 1
Vessel, No Head, Cola, 529 Bar — Everytime I see a lead vocalist playing drums, I am flabbergasted. Maybe it's my lack of rhythm and drumming knowledge, or maybe Alex Tuisku is just that good. Vessel's late 2022 debut single "Watcha Doin," is a crystal clear look into the sound of these post-punk rockers. Their [adjective] use of saxophone, groovy bass lines, and layered harmonies set the foursome apart from any other new indie band.
$13-$15. Mon. May 1, 9:00 p.m. 529 Bar, 529 Flat Shoals Ave. 30316. 529atlanta.com
Thu., May 4
John Robinson Album Release Show, 529 Bar — Tri-state area artists John Robinson and Scienz of Life may have only lived in Atlanta for a short time, but still long enough to call here home. Robinson and Scienz of Life lived in the South in the late 90s-early 00s, hunkering down and learning the trades of being an independent artist, all while making an endless amount of connections they still keep today.  why they're having an Atlanta release show for Robinson's new album Live Life And Tell Stories''. Robinson teamed up with Berlin-based beat instrumentalist, Figub Brazlevic, to create this highly anticipated record releasing April 14. With their jazz-influenced hip-hop sounds, these folks take listeners on a storytelling journey that's full of Robinson's thoughtful lyricism. I have no doubt this release show will be full of energy and captivating friendship among artists.
The night will be hosted by local personality Fortnox and feature performances by Scienz of Life, John Robinson, J-Live, Stahhr, Eloh Kush, Ishues, and DJs Dug Boogie and Peppermint Gatty.
$12. Thu. May 4, 9:00 p.m. 529 Bar, 529 Flat Shoals Ave. 30316. 529atlanta.com
Fri., May 5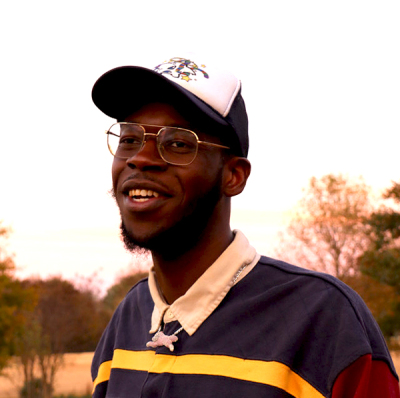 Popstar Benny, Joey Valence & Brae, The Masquerade — Joining PA rap duo Joey Valence & Brae at their Atlanta tour stop is local experimental hip-hop producer Popstar Benny. In 2016, Benny started his own independent label, Popstar FM, to pursue his own musical endeavors and become a solo artist. Benny's 2023 album University!'' is like an expansive trip through a video game, full of twists and turns that draw elements from just about every genre. This 20-track record features many other local legends like Bear1Boss, Pincesa 28, and Tony Shhnow.
$20+. Fri. May 5, 11:00 p.m. The Masquerade, 50 Lower Alabama St. #110. 30303. masqueradeatlanta.com
Sat., May 6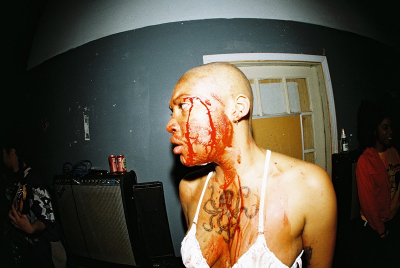 Upchuck, Off!, The Masquerade — There's a lot of punk bands in Atlanta, but one thing is for certain – there is only one Upchuck. Never in my life have I seen a crowd in EAV get as rowdy as they do when they see this garage punk five-piece live. Their 2022 debut album Sense Yourself'' kicks off strong with their self-titled single, giving listeners a taste of their punk-rock debauchery and raucous lyricism that very clearly translates to their live performances. You can see what all the fuss is about at their show supporting LA-born hardcore punks, Off!.
$20+. Sat. May 6, 11:00 p.m. The Masquerade, 50 Lower Alabama St. #110. 30303. masqueradeatlanta.com
Thu., May 11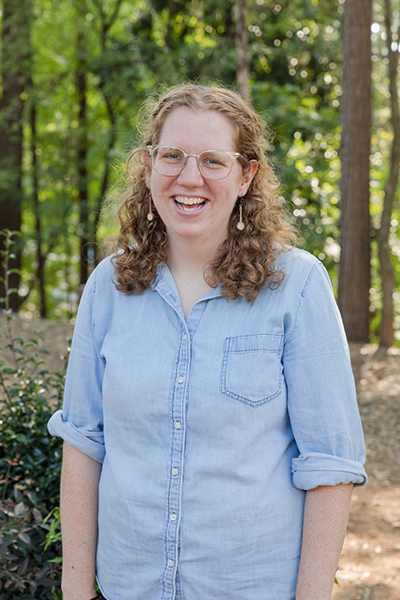 Mom Friend, Nicholas Mallis, Moloq, The Earl — The city is flush with singer-songwriters, but not all of them have that brain-tickling sound which stays with you like this local powerhouse. Mom Friend is the project of Emily Backus, a musician, music teacher, and co-chair of Ya'll Rock Camp ATL (formerly Girls Rock Camp ATL). Backus is not only a champion of music education in Atlanta, but also a very talented songwriter with a voice I personally could listen to all day long. Her early 2022 album Cost of Living'' touches on relatable and tough topics,  all while giving you a danceable, dreamy soundscape, driving home her nostalgic, indie rock sound. Backus is supporting local art-pop duo Moloq, and Athens' producer alternative pop artist Nicholas Mallis. If you know what's good for you, you'll show up to the Earl on time.
$12-$14. Thu. May 11, 8 p.m. The Earl, 488 Flat Shoals Ave S.E. 30316 Badearl.com.
Mon., May 15
World's Greatest Dad, For Your Health, TWIABP, The Masquerade —The first real Atlanta house show I went to was where all good house shows are – someone's basement. I went there to see a friend's band and stayed to see World's Greatest Dad. Since then, they've been one of my favorite locals to scream to and to cry to. The foursome's music is classic emo rock with heavy themes of mental health and self-discovery. World's Greatest Dad is supporting The World Is A Beautiful Place & I'm No Longer Afraid To Die, try saying that three times fast, an emo-rock band of Connecticut fame.. If you're a depressed person (most of us are, don't lie), this is the show for you.
$25-$30. Mon. May 15, 11:00 p.m. The Masquerade, 50 Lower Alabama St. #110. 30303. masqueradeatlanta.com
Sun., May 28
Dirty Holly, Hard Spread, Close Enough, Killing Pixies, Boggs Social & Supply— Atlanta's newest grunge trio, Dirty Holly, is a band that all of you classic punk rockers are going to love. These gals bring elements of groove metal, surf rock, and classic punk into their sound and, as they say, "bring the attitude back to rock." Also playing punk hotspot Boggs with Dirty Holly, are local grunge rockers Hard Spread and Close Enough, along with Detroit punks Killing Pixies.
$10-$15. Sat. May 28, 8:30 p.m. Boggs Social & Supply, 1310 White St. SW. 30310. boggssocial.com
Please send upcoming shows to consider for CL's Resonance ATL concert calendar to jessica.goodson@creativeloafing.com