SCREEN TIME: 'Hurt's so good
'You Hurt My Feelings' questions whether honesty is the best policy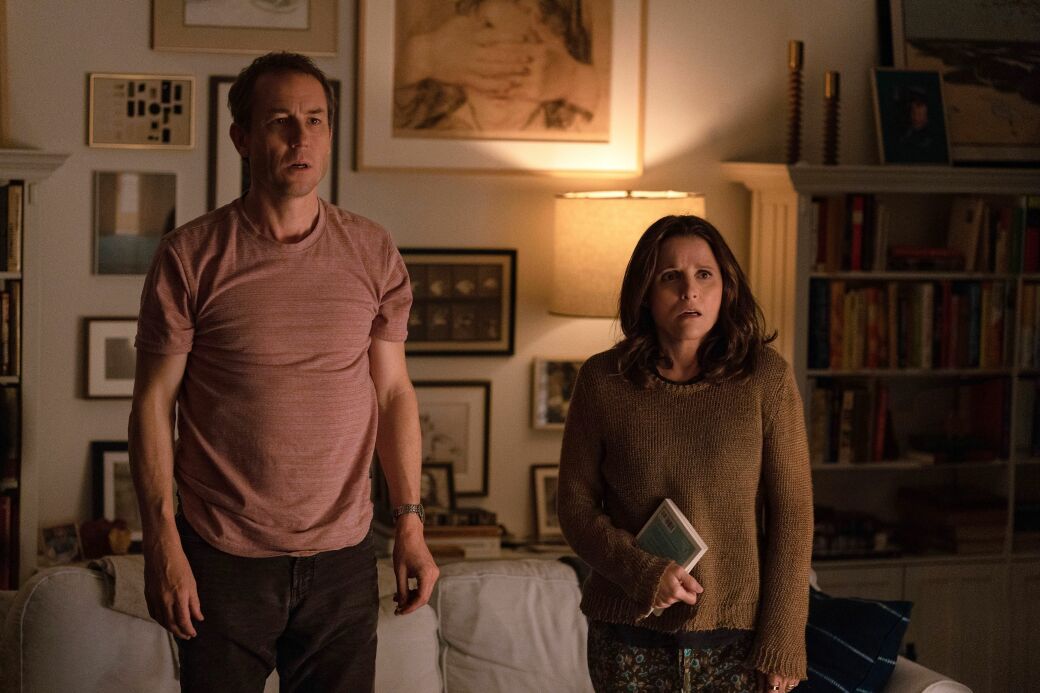 ">
I WILL MAKE YOU HURT: Tobias Menzies and Julia-Louis-Dreyfus play a married couple at odds in Nicole Holofcener's relatable comedy 'You Hurt My Feelings.'
Star Wars: Return of the Jedi celebrates its 40th anniversary this year. Then as now, it's no surprise that an entry in the space opera series should be the biggest hit of 1983.
What may be more surprising to modern audiences used to blockbuster franchises is that the second-highest grossing film of 1983 was the dramedy Terms of Endearment, starring Shirley MacLaine, Debra Winger and Jack Nicholson. Terms not only won five Oscars, including Best Picture, it was a massive commercial success, despite its loosely-structured, life-sized depiction of a mother-daughter relationship over the years.
Moviegoers used to turn out en masse for films about grown-up problems and relationships, but contemporary critics tend to comment that Hollywood doesn't make films like Terms any more. Studios rely on intellectual property more than A-list actors for theatrical releases, and a sprawling but grounded literary adaptation like Terms is more likely to be a miniseries on a streaming service. The kind of older viewers who support films like Terms can't be relied on to show up at movie theaters, especially since the pandemic.
You Hurt My Feelings, the sixth and latest comedy from writer/director Nicole Holofcener, won't change this dynamic in the film industry, but it's an extremely welcome reminder of the satisfaction of watching thoughtful comedies for grown-ups.
Julia Louis-Dreyfus, who led Holofcener's previous film Enough Said, plays Beth, a New Yorker who teaches creative writing and struggles with first novel. Her therapist husband Don (Tobias Menzies) gives her reliable pep talks, but in a chance encounter, Beth overhears what Don really thinks of her book, and he's not nearly so positive.
The simple plot point raises funny, far-reaching questions not only about their marriage, but also their relationship with their son (Owen Teague), their friends and even Don's patients. Can unconditional support be harmful in the long run? Can you trust someone who tells white lies, even with good intentions? If you've ever been in a relationship or belong to a family, you can identify with and find the humor in the conflicts.
Holofcener's films, however witty and wise, have never been Terms of Endearment-level hits. Her charming ensemble pieces tend to be quiet critical successes with modest sales that otherwise fly below the radar. But they're also some of the most relatable movies of past decades, and seeing You Hurt My Feelings in a theater affirms how pleasing such films can be.
More like this, please.
Fri., Jun. 2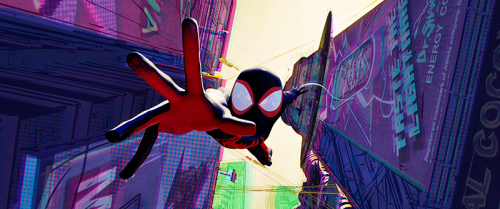 Spider-Man: Across the Spider-Verse — You could make a strong case that the best superhero movie of the past decade was Spider-Man: Into the Spider-Verse, the groundbreaking designs of which helped win it an Oscar for Best Animated Film. For the first of reportedly two sequels, wall-crawling Miles Morales (Shameik Moore) has another universe-crossing adventure, this time facing the antagonistic Spider-Man 2099 (Oscar Isaac). — Curt Holman
Opens Fri., June 2. Atlanta area theaters
Sat., June 3
Revenge of the Creature — A prehistoric, amphibious "gill man" runs amok in Florida in this 1955 sequel to the classic The Creature From the Black Lagoon. Look for Clint Eastwood in one of his first roles. Presented by the Silver Scream Spook Show, a live, burlesque tribute to the classic horror hosts of yesteryear. — Curt Holman
1:30 and 10 p.m. Sat., June 3. Plaza Theatre, 1049 Ponce de Leon Ave NE, Atlanta, 30306. plazaatlanta.com
Wed., June 7
American Psycho — Director Mary Harron brings a razor-sharp satiric sensibility to this 2001 thriller about a materialistic Manhattan investment bro turned psycho killer. Christian Bale's funny, scary performance anchors the film's delirious changes in tone, including his speech about the greatness of Huey Lewis' "Hip to be Square." — Curt Holman
7 p.m. Wed., June 7. The Springs Cinema & Taphouse, 5920 Roswell Rd., Sandy Springs, GA 30328. springscinema.com
Fri., June 9 - Sun., June 25
Atlanta Children's Film Festival — The 16th annual festival of kid-oriented movies offers two weeks of in-person and virtual activities, including a film camp, workshops and screenings of independent films made by young people as well as grown-ups. Screenings include shorts by Atlanta filmmakers Joey Johnson and John Henry. — Curt Holman
Fri., June 9 - Sun., June 25. Multiple Atlanta locations. 678-954-8441. tlcff.eventive.org
Sun, June 11 and Wed., June 14
Hairspray —  Don't get it twisted: this is a 35th anniversary screening of John Waters' hilarious comedy about an unlikely teen (Ricki Lake) who helps integrate a Baltimore TV dance show, not the 2007 musical adaptation of Waters' film. The 1988 original features Jerry Stiller, Sonny Bono, Debbie Harry and Divine in her final role. — Curt Holman
Sun., June 11 and Wed., May 14. Atlanta area theaters. fathomevents.com/events
Wed., June 14
The Best Little Whorehouse in Texas — Wussy Mag co-hosts this screening of the 1982 musical comedy starring Burt Reynolds and Dolly Parton as, respectively, a Texas sheriff and a brothel madam having a controversial romance. Charles Durning received an Oscar nomination for Best Supporting Actor as the Texas governor. — Curt Holman
7 p.m. Wed., June 14. Plaza Theatre, 1049 Ponce de Leon Ave NE, Atlanta, 30306. plazaatlanta.com  
Fri., June 16
The Flash — DC Comics' cinematic superheroes get their own multiversal adventure as The Flash (Ezra Miller) crosses into an alternate reality that includes major differences, including a retired Batman (with Michael Keaton returning to the iconic role after 30 years). The Flash has seen release delays and Miller has been arrested multiple times in recent years, so it may not be a hit like Spider-Man: No Way Home. — Curt Holman
Opens Fri., June 16. Atlanta area theaters.
Fri., June 23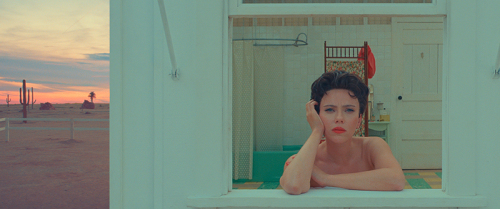 Asteroid City — Director Wes Anderson trains his trademark deadpan comedy and symmetrical compositions on a 1950s Southwestern town known for U.F.O. sightings. From the trailers, stylistic influences include mid-century postcards and "Roadrunner" cartoons. The ensemble includes Jason Schwartzman, Scarlett Johansson, Tom Hanks, Jeffrey Wright, Tilda Swinton and seemingly half of Hollywood.  — Curt Holman
Opens Fri., June 23. Atlanta area theaters
Fri., June 30
Indiana Jones and the Dial of Destiny — Swashbuckling archeologist Indiana Jones (Harrison Ford) goes on one last adventure as he teams with his god-daughter ("Fleabag's" Phoebe Waller-Bridge) on a race for the titular artifact. James Mangold takes over from director Steven Spielberg, and one can hope it'll be a comeback after the disappointment of Indiana Jones and the Kingdom of the Crystal Skull. — Curt Holman
Opens Fri., June 30. Atlanta area theaters