USER SUBMITTED
Le Jardin Francais Summer Floral Design Workshop
Saturday June 9, 2018 10:30 am EDT
Cost: $225
From the venue:

Learn something new this summer with Le Jardin Francais! In a casual atmosphere at their Westside Provisions District boutique, you will learn how to create a seasonal floral composition from start to finish with their talented floral designers. Special attention will be paid to mastering style, balance, and textural coordination.

Enroll at LeJardinFrancais.com before spots fill up.
More information
The Other 4 Things To Do Today
Saturday October 16, 2021 10:00 am EDT
The nationally acclaimed Travel & Adventure Show is returning to Atlanta this fall at Georgia World Congress Center on Saturday, October 16 and Sunday, October 17, 2021. Attendees will have an opportunity to discover over 200+ vacation options that are open for travel now, plus meet with the destina... [
click here for more
]
USER SUBMITTED
Saturday October 16, 2021 11:00 am EDT
Get ready for MONSTER FEST Oct 16 & 17th !! Search Little 5 Points for monsters designed by local artists. GRAB A MAP at our L5P Business Association tent. Collect selfies and complete the hunt*. [
click here for more
]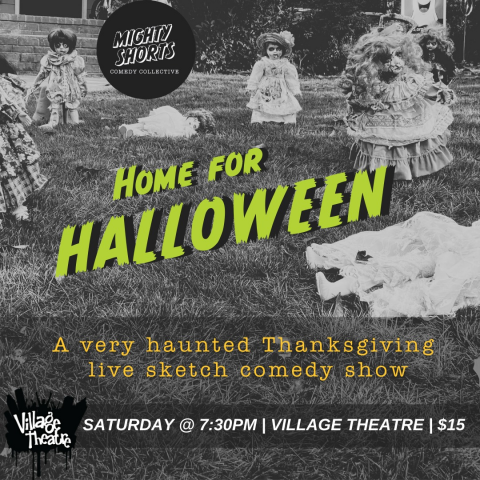 Saturday October 16, 2021 07:30 pm EDT
A never-been-seen before spooky funny Thanksgiving/Halloween sketch comedy show.
Witness the horror of fall holidays at the Mighty Shorts Home for Halloween show. It's a terrifying cornucopia of comedy comprised of original sketches performed live. Don't miss this insanely seasonal event.
"Fille... [
click here for more
]
USER SUBMITTED
Saturday October 16, 2021 05:00 pm EDT
Roam: Further Down the Road (Oct. 16, 17, 23 and 24, two performances per day at 1 & 5 p.m.) [
click here for more
]
Saturday October 16, 2021 12:00 pm EDT
The Westside's Fire Maker Brewing Company celebrates their Second Annual Oktoberfest Celebration all day Sat., Oct. 16, featuring German beers, Oktoberfest-themed food, and live music. [
click here for more
]