CL RECOMMENDS
USER SUBMITTED
Opening Reception: Kristin Mitchell WAP Exhibition
Friday July 13, 2018 06:30 pm EDT
Cost: Free
Join us for the opening reception of Miecznikowski by Working Artist Project Fellow Kirstin Mitchell. This exhibition will be on view at MOCA GA through September 8th. FREE for Members or with Museum Admission.
More information
The Other 4 Things To Do Today
Thursday March 4, 2021 11:00 am EST
Categories: Family Fun
Embrace your inner pop diva or rockstar at the limited-time LEGO® Trolls World Tour! Join Poppy and Branch for a glittery, rainbow-infused party that explores six different genres of music.
Take part in Troll-tastic activities, including: build a mini-guitar and take it home... [
click here for more
]
USER SUBMITTED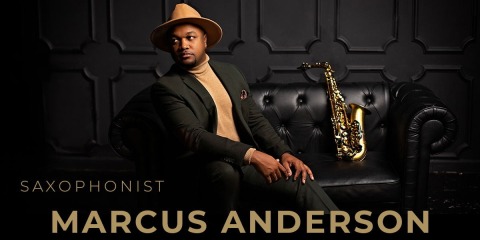 Thursday March 4, 2021 07:30 pm EST
The Grammy and Stellar Award Nominated artist is an incredible act and one worth watching, saxophonist Marcus Anderson is the golden child shining among stars. With 13 studio albums on his list of accomplishments, the fusion jazz artist brings R&B, Pop, Rock and Funk to make music that puts ... [
click here for more
]
USER SUBMITTED
Thursday March 4, 2021 10:00 am EST
The American Red Cross has a big need for blood donors of all types after last week saw a cancellation of over 15,000 pints worth of blood drives in 30 different states. Other regions like Atlanta are now tasked with making up for what was lost to ensure a healthy blood supply nationwide. Please b... [
click here for more
]
Thursday March 4, 2021 06:30 pm EST
Learn from a panel of experts about COVID-19 prevention and vaccines during the first virtual COVID-19 Congregational Health Network Town Hall presented by Wellstar Health System, the Morehouse School of Medicine National COVID-19 Resiliency Network and teh Atlanta Regional Collaborative for Health ... [
click here for more
]
Thursday March 4, 2021 10:30 am EST
Join Dr. Perry Brickman, the foremost historian on Uncovering a history Antisemitism at Emory Dental School, as he discusses the most notorious case of Antisemitism in America and a pivotal moment in Atlanta's Jewish history. The class will be moderated by Dr. Eric Goldstein, The Judith London Evans... [
click here for more
]