CL RECOMMENDS
USER SUBMITTED
Live from Woodruff Park: Beetlejuice
Wednesday October 3, 2018 06:00 pm EDT
Cost: Free
On the first four Wednesday evenings in October, a lineup of movies will be screened on the Woodruff Park lawn to get Atlantans in the Halloween spirit. All movies are free and open to the public, and attendees will be able to purchase food from food truck vendors and beverages and popcorn from a cash bar managed by neighboring restaurant 55th and Park. The October movie lineup will begin on October 3 with 1988 classic Beetlejuice. Bring your blankets, chairs, and friends to enjoy a movie under the stars! Attendees are encouraged to wear costumes to the movie screenings – prizes are in store for those with the most standout ensembles.
More information
The Other 4 Things To Do Today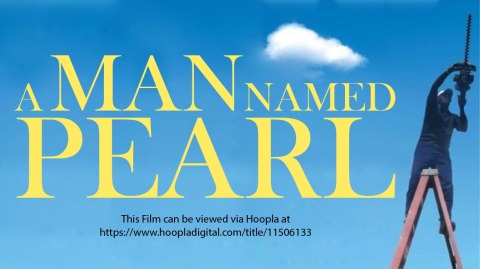 Wednesday September 30, 2020 07:00 pm EDT
A MAN NAMED PEARL tells the inspiring story of self-taught topiary artist Pearl Fryar, whose unlikely journey to national prominence began with a bigoted remark. In 1976, Pearl took a job in a can factory in Bishopville, South Carolina. New to this rural southern town, he and his wife Metra looked a... [
click here for more
]
Wednesday September 30, 2020 06:00 pm EDT
Alan Batt, the food photographer known as Battman, traveled around the country interviewing and photographing black chefs for his latest volume, Toques in Black: 101 Black Chefs in America. The book profiles 101 chefs, including the legendary Leah Chase of New Orleans, who died last year. Among the ... [
click here for more
]
Wednesday September 30, 2020 07:00 pm EDT
Categories: Comedy
Come (safely) laugh off the insanity that is 2020 with some of Atlanta's very best comedians. September 30th at 7 in the Garden Room at Wild Heaven Brewery West End.
Crowd maxes out at 50 so grab yours before it's gone!
[
click here for more
]
Wednesday September 30, 2020 07:00 pm EDT
Carla's Quince, Created by The Voting Project
CARLA'S QUINCE CREATED BY THE VOTING PROJECT An immersive virtual experience to mobilize the Latinx vote Una experiencia inmersiva virtual para movilizar el voto latino carlasquince.com
In Celebration of Hispanic Heritage Month, the All... [
click here for more
]
Wednesday September 30, 2020 06:30 pm EDT
Zoo Atlanta and Sips n Strokes partner to bring a wild art experience to you from the comfort of your home! Each class includes a special video from Zoo Atlanta before the Sips n Strokes studio's artists guide you step-by-step through a wildlife inspired project! Advance reservations are required; r... [
click here for more
]