USER SUBMITTED
7th Annual Founder's Day Community Cookout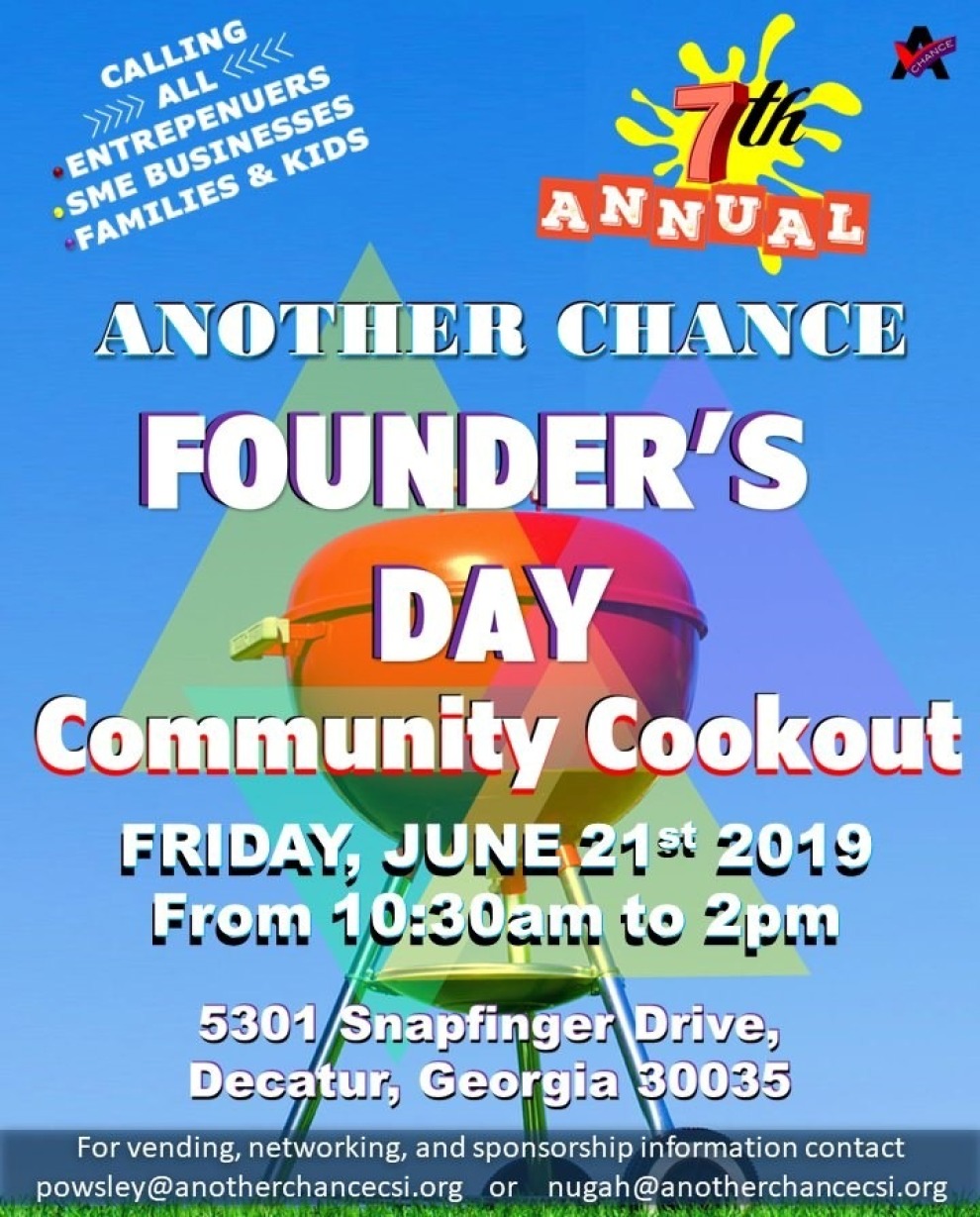 Friday June 21, 2019 10:30 am EDT
Cost: FREE
From the venue:
5301 Snapfinger Park Drive, Decatur, GA 30035
This event brings together individuals with disabilities and surrounding areas. In honor of the late founder and C.E.O. Dr. Mang Ndukwe who brought the idea of giving people "another chance" to life.
FOOD | DJ TABONE | OUTDOOR FUN | GAMES | VENDORS | MORE
SOME OF THIS YEAR'S VENDORS:
Aflac, New York Life, Paparazzi, Gloss and Sauce, Advantage Tax Services, Adeola Pillows, Red Clown, Studio Steffani and more!
Come view vehicles by MOBILITY WORKS.
This event provides convenience and comfort for those with disabilities and welcomes all those that support the dis
More information
Hours
Monday: 10:00 AM – 9:00 PM
Tuesday: 10:00 AM – 9:00 PM
Wednesday: 10:00 AM – 9:00 PM
Thursday: 10:00 AM – 9:00 PM
Friday: 10:00 AM – 9:00 PM
Saturday: 10:00 AM – 9:00 PM
Sunday: 12:00 – 6:00 PM