Titans of Bass Presents: Advent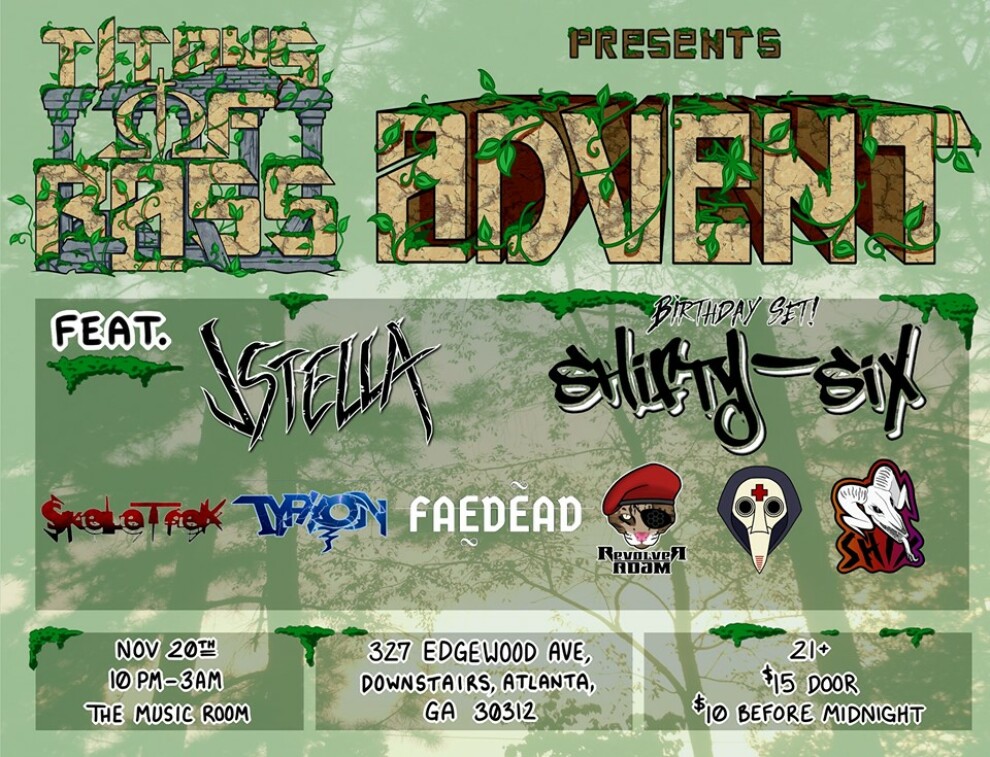 Wednesday November 20, 2019 10:00 PM EST
Cost: $10-$15,
From the venue:
Titans of Bass is back!
Come join us a Advent, the start of a bi-monthly event at the Music Room. Coming at you with the full Titans of Bass crew providing support for one of Atlanta's best locals, Jstella! We'll also be celebrating the birthday of one of our own, Shifty-Six!
We'll have a variety of music, spanning several genres, for an amazing night full of talented DJs!
More information