Alles auf Zucker - Movie Screening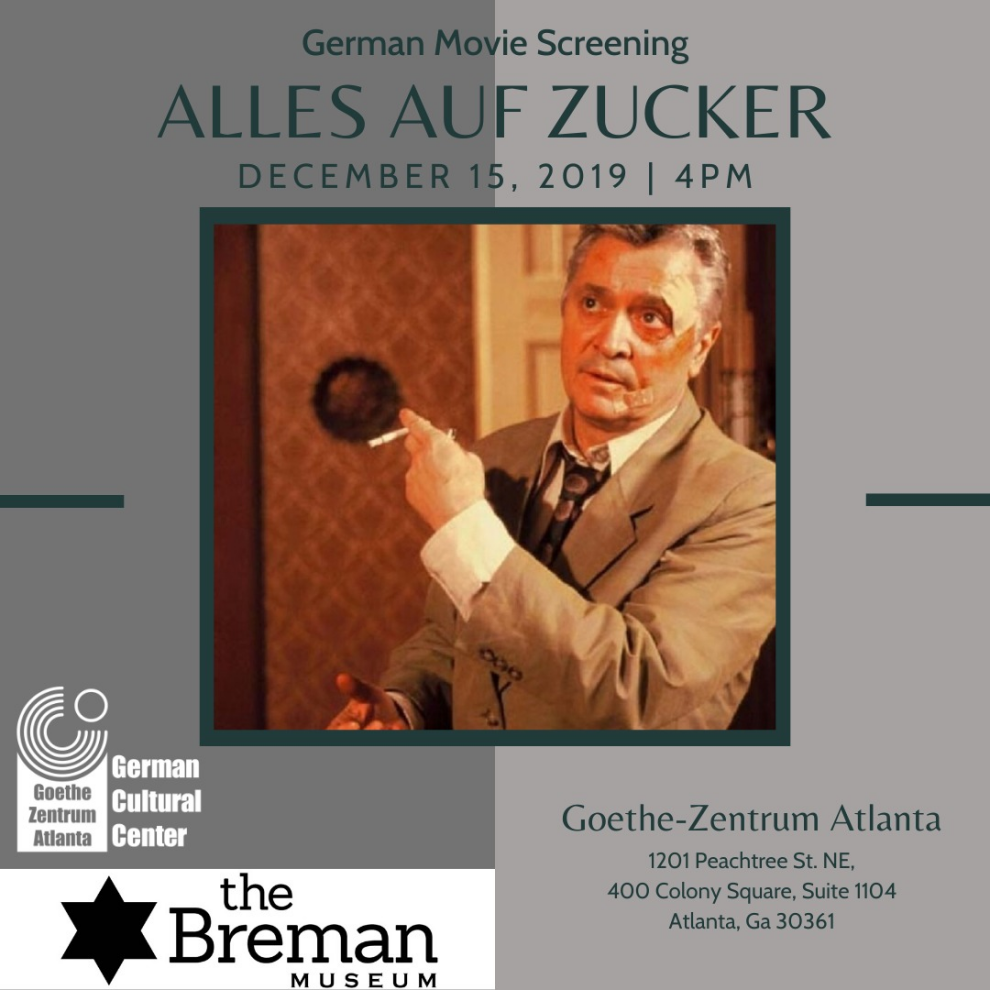 Sunday December 15, 2019 04:00 PM EST
Cost: Free,
USER SUBMITTED
From the venue:
If you missed the chance to watch this German-Jewish comedy (yes, we said comedy!) earlier this fall at Emory University as part of the AJFF On Campus Series, wait no more!
As we close out a year of celebrating the city of Berlin, together with the Breman Museum we bring to you an afternoon of laughs with this unique discussion of Jews in Germany, particularly after the fall of the wall.
Join us for a free German movie screening with English subtitles at the Goethe-Zentrum Atlanta on December 15, 2019 from 4pm to 6pm. Kosher-style snacks will be served.
"Alles auf Zucker!" ("Go for Zucker!") is a German comedy film directed by Dani Levy.
More information