Art Exhibition: Black Heritage and the Brotherhood of Man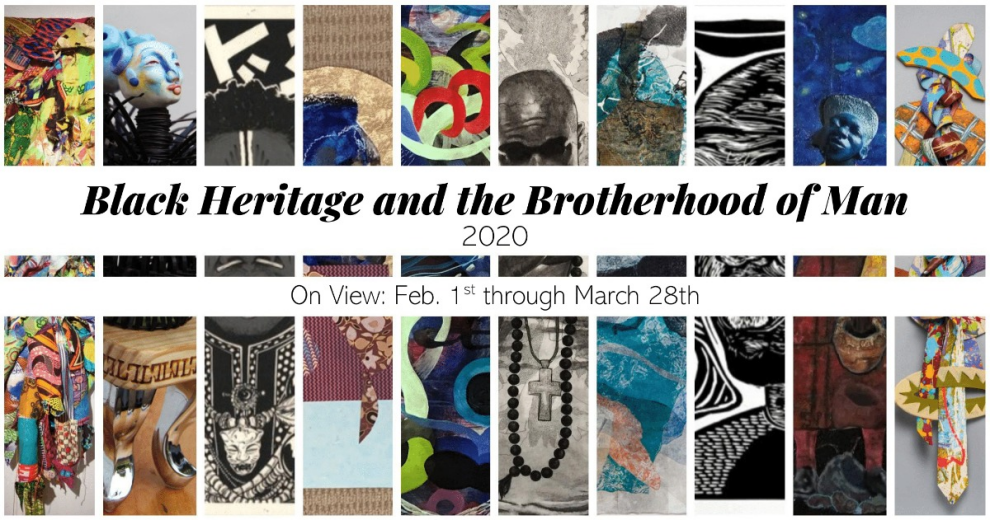 Saturday February 1, 2020 12:00 AM EST
Cost: Free-$10
USER SUBMITTED
From the venue:
"Black Heritage and the Brotherhood of Man" is the Steffen Thomas Museum of Art's annual exhibition showcasing contemporary African American artists in Georgia. The legacy of Steffen Thomas is both as an artist and advocate of equality and unity. Participating artists will exhibit work that both celebrates the African American experience and creates thoughtful dialog concerning social and political themes. Museum open Tues-Sat, 11-4.
Participating Artists:
Jamaal Barber • Kevin Cole • Najee Dorsey • Angela Davis Johnson • Grace Kisa • Lynn Marshall-Linnemeier • Eleanor Neal • Michael Boyd Roman • Brandon Sadler • Jamele Wright Sr.
Opening Reception
Saturday, February 8th, 2020 from 2-4 PM | Free event
Panel Discussion: "Crossing Color Lines, Past and Present"
Saturday, February 22nd, 2020 from 2-4 PM | Free event
"Standing Together: An Evening of Performance"
Saturday, March 14th, 2020 from 4-6 PM | Ticketed event, admission with suggested donation $5-10.
More information