Event Scheduled
USER SUBMITTED
St. Vincent de Paul Georgia's 2021 Evening For Hope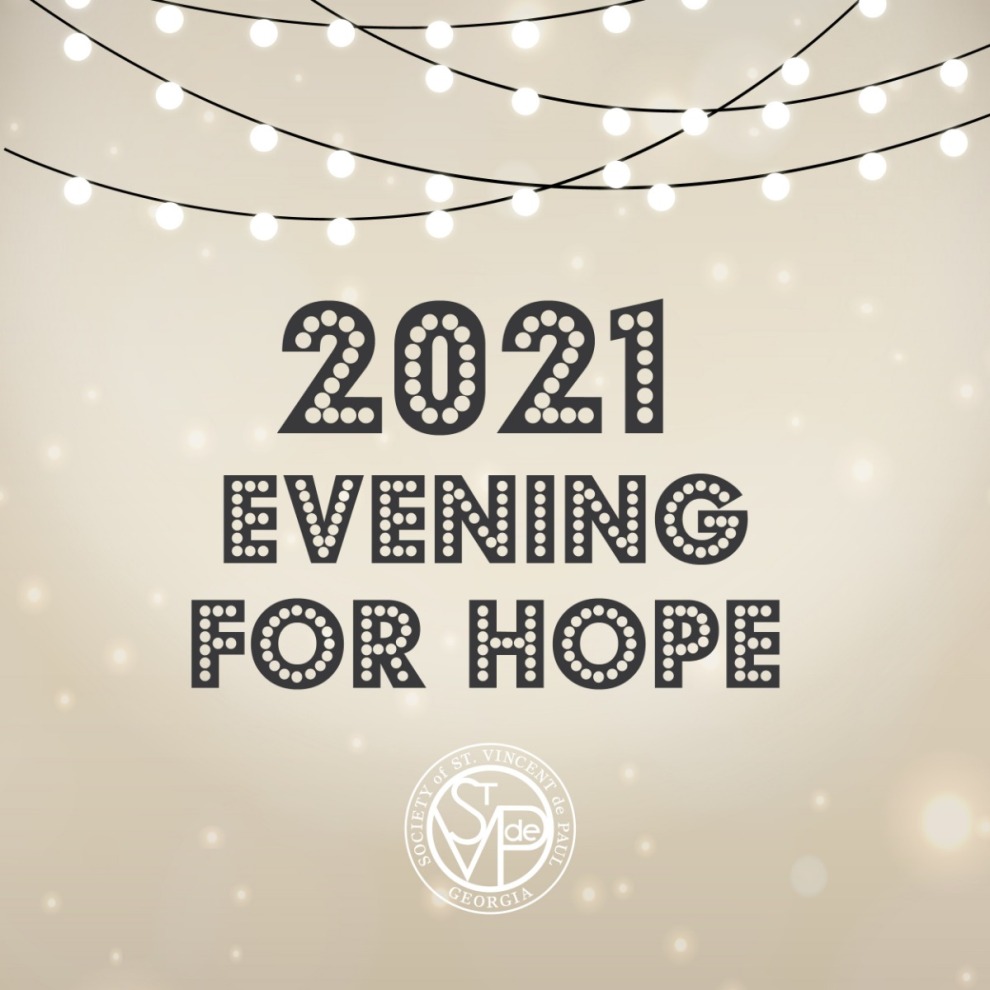 Saturday September 11, 2021 07:00 pm EDT
Cost: $100
From the venue:
Categories: Charity Event
Evening For Hope is one of Atlanta's most anticipated charity events and St. Vincent de Paul Georgia's most important fundraising event of the year. Now in its 13th year, this inspirational, one-of-a-kind soiree showcases the great work being done in the community to bring HELP and HOPE to those in need and honors exceptional individuals who are making a meaningful difference in the lives of others. The event features delectable cuisine, entertainment, silent auction, stories of hope, and more.
This year Evening For Hope will commemorate the 20th anniversary of 9/11 with a special tribute.
Evening For Hope raises significant funds for SVdP Georgia's core programs and services that provide HELP and HOPE to neighbors in need across Georgia.
More information