Event Scheduled
Wear Green-Play the Greens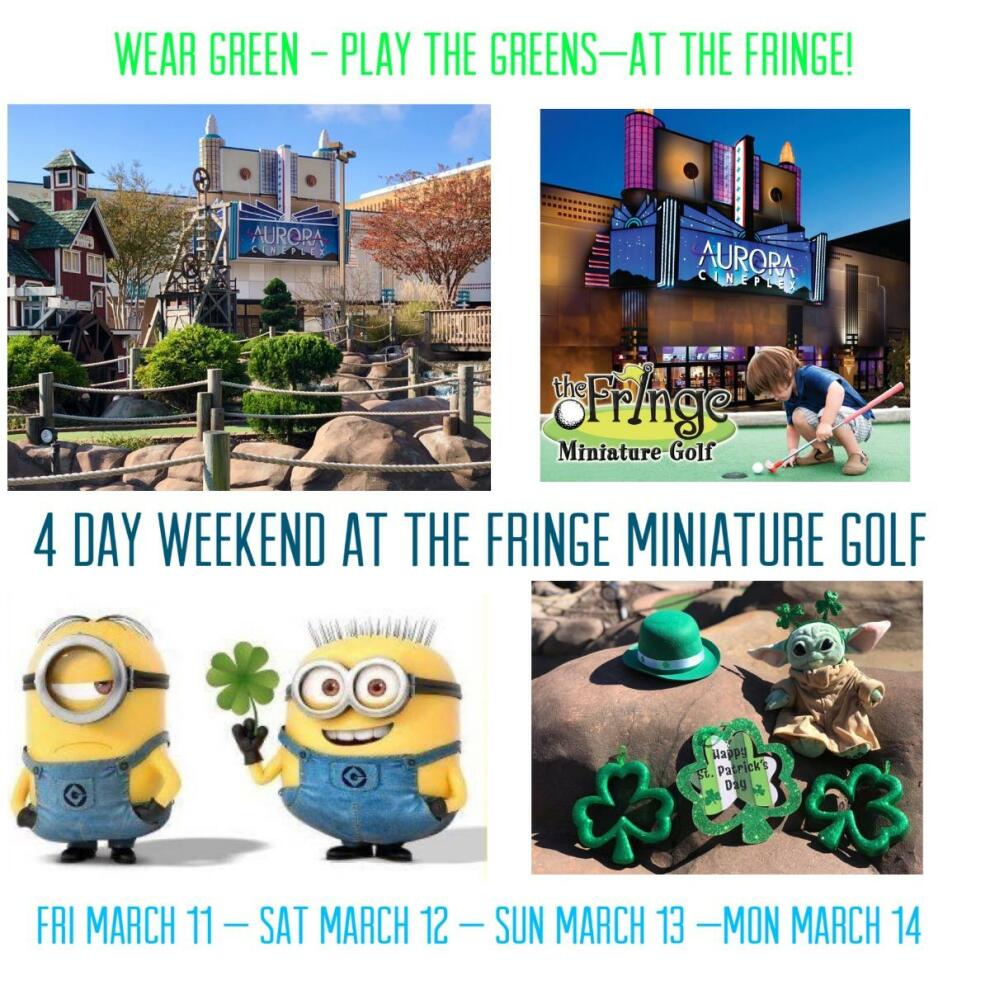 Friday March 11, 2022 10:00 AM EST
Cost: $ 6.00-$ 13.50,
USER SUBMITTED
From the venue:
Categories: #MiniGolf #Movies #Attraction #Entertainment #Games #Roswellga #Roswell
It's a 4-Day March Mini Golf Weekend at The Fringe!
4-Day Break-No School Holiday!
Fri March 11th--Mon March14th
Special Extended Hours--We are Open for Movies & Mini Golf !
WEAR GREEN--PLAY ON THE GREENS
We are celebrating St. Patrick's Day early! Wear Green and Play on the Greens. Perfect Mini Golf Weekend for all ages!
Special Hours:
10am-10pm – Fri March 11th --Sun March 13th
10am-8pm – Mon March 14th
THE FRINGE--Play on Two 18-hole mini golf courses (Chattahoochee Gulch (old Western Town) and Doubloon Lagoon (old Pirate Village).
WALK UP- No reservations needed. We supply everything--putters for all sizes from wee ones to tall adults, score cards and colored golf balls to choose from. Fun for all ages!
Prices--$ 6.00-$ 13.50
Ask about our Family 4 pack

LOCATION: Area 51: Aurora Cineplex and The Fringe Miniature Golf
5100 Commerce Parkway, Roswell, GA 30076
Ph: 770-518-0977 www.a51fun.com www.auroracineplex.com
More information