Event Scheduled
Pete The Cat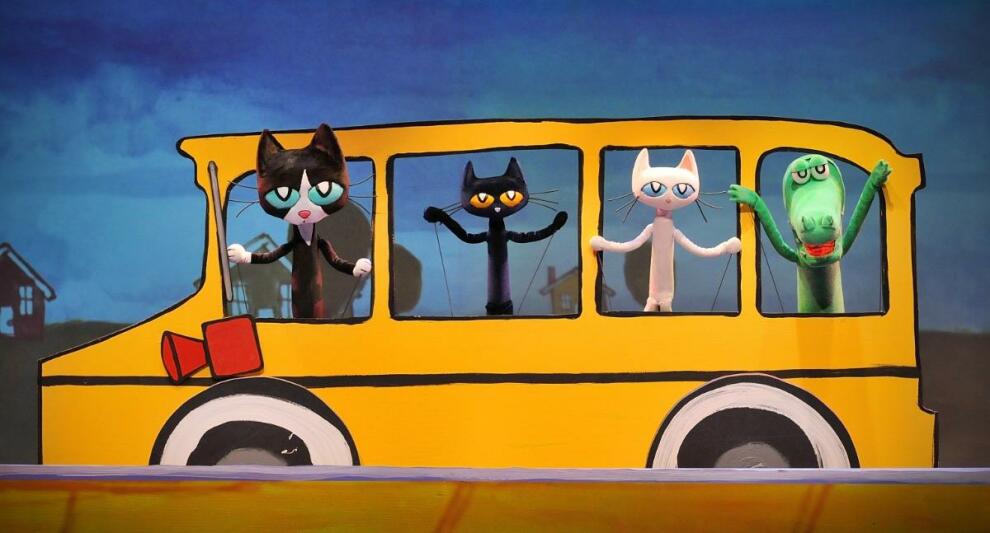 04/05/2022 10:00 AM to 1:00 PM
04/06/2022 10:00 AM to 1:00 PM
04/07/2022 10:00 AM to 1:00 PM
04/08/2022 10:00 AM to 1:00 PM
04/14/2022 10:00 AM to 1:00 PM
04/15/2022 10:00 AM to 1:00 PM
04/20/2022 10:00 AM to 1:00 PM
04/21/2022 10:00 AM to 1:00 PM
04/22/2022 10:00 AM to 1:00 PM
04/27/2022 10:00 AM to 1:00 PM
04/28/2022 10:00 AM to 1:00 PM
04/29/2022 10:00 AM to 1:00 PM
05/05/2022 10:00 AM to 1:00 PM
05/06/2022 10:00 AM to 1:00 PM
05/12/2022 10:00 AM to 1:00 PM
05/13/2022 10:00 AM to 1:00 PM
05/19/2022 10:00 AM to 1:00 PM
05/20/2022 10:00 AM to 1:00 PM
05/26/2022 10:00 AM to 1:00 PM
05/27/2022 10:00 AM to 1:00 PM
Cost: $22-$27,
USER SUBMITTED
From the venue:
Categories: Museum, Arts, Theatre, Family
Based on the award-winning book series by Kim and James Dean | Adapted by Jon Ludwig and Jason Hines

A groovy adventure a cool, rocking blue cat and his fine friends. The production invites audiences to the Pete the Cat Club. Stories included are: Rock On Mom and Dad, Pete the Cat and His Magic Sunglasses, Pete the Cat's Big Lunch, SCUBA-Cat, The New Guy, Valentine's Day is Cool, Robo-Pete, and Bedtime Blues. Pete the Cat features rod puppets, projected animations, original music and interactive elements, such as singing along with The Wheels on the Bus and helping Pete solve a math problem. The cast includes veteran performers at the Center for Puppetry Arts and Puppeteer/Composer Dolph Amick, who wrote the original music.
Our goal is for people to leave the theater saying, "I just saw Pete the Cat. Alive-right there in front of me!" Jon Ludwig, Artistic Director.
More information