Event Scheduled
Sunny Day Real Estate
Friday September 23, 2022 07:00 PM EDT
Cost: $47.50 ADV,
USER SUBMITTED
From the venue:
Emo band Sunny Day Real Estate will perform live at The Masquerade on Fri, Sep 23 at 7:00pm.
Tickets available @ https://zwd.short.gy/Estate
More information
Featuring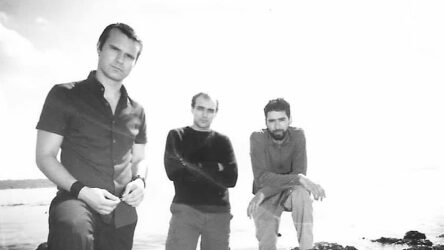 Bio
Sunny Day Real Estate are a band. Jeremy Enigk: Guitars and Vocals. William Goldsmith: Drums Dan Hoerner: Guitars and Vocals. _
There's a fine line between profane ecstasy and sacred transcendence. Obviously what they were interested in was walking that fine line. It was fuzzy for them. S... |
more...
Bio
The Appleseed Cast is a band from Lawrence, KS. They formed in 1997, and released the first album in 1998. They have since released seven albums, including The Fleeting Light of Impermanence in 2019.
|
more...