Event Scheduled
Pouring The Love - Self Love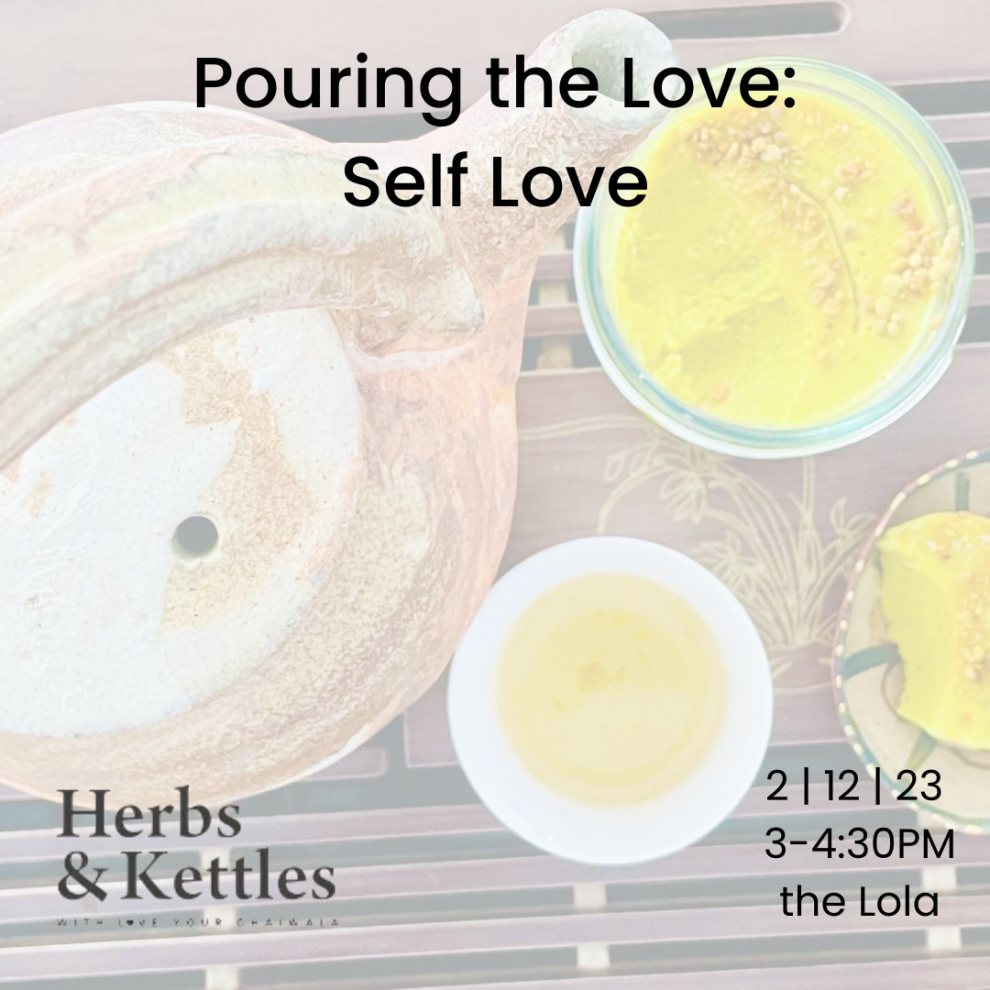 Sunday February 12, 2023 03:00 PM EST
Cost: $20,
USER SUBMITTED
From the venue:
Categories: wellness, self care
Come celebrate Valentine's Day with friends and family of Herbs & Kettles.
This event focuses on the most important type of love, SELF LOVE.
We will socialize, network, and share a panel discussion on the importance of self-love and ways to cultivate it through the lens of food, tea, routines, and holistic health. It will also be a space to discuss and share your experiences, find support and understanding among like-minded individuals. This experience includes vegan golden latte panna cotta created by Chef Carolynn Ladd and Masala Chai lattes by co-owners Poorvi Chordia and Abe Thomas.
More information