Event Scheduled
Ben Bostick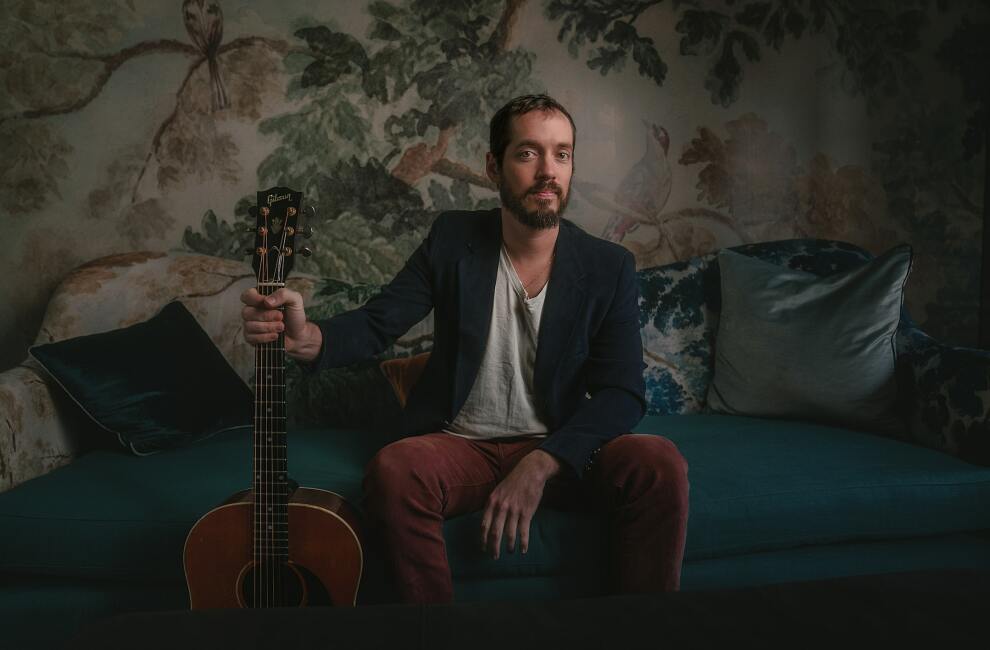 Wednesday April 12, 2023 09:00 PM EDT
Cost: $18+,
From the venue:
Ben Bostick
Ben Bostick is a South Carolina-raised, Georgia-based singer-songwriter and one man band.
After leaving home for a decade of rambling and toiling at odd jobs, Bostick blew into California and decided to try his hand busking on the Santa Monica Pier. To the great surprise of the former ranch hand and roofer, Bostick found that he could make a living playing music. Ben saved his busking money and used it to record his debut EP, My Country, in 2016. No Depression says, "he comes on like an unholy alliance of George Jones and Merle Haggard." My Country was nominated for an Independent Music Award in the Roots/Country category.
His debut album, Ben Bostick (2017), takes on a more progressive country tone, recalling such artists as Jason Isbell and Sturgill Simpson, and showcases his versatility as a songwriter. "This eponymous album is so well written that it is to look into the heart of the divine, a true great," says Liverpool Sound & Vision.
Hellfire (2018), Bostick's sophomore release, is a collection of high energy songs written during his band's yearlong residency at The Escondite in downtown Los Angeles. Lonesome Highway says, "Bostick has a wicked & wry sense of looking at things and amidst a gumbo of Country, Rockabilly, Blues and Rock we are treated to plenty of drinkin', hard partying on Saturday nights, lustful love flings, poor boy messes and just downright bitter and mean men - loners set to do you harm."
September 2019 brought Bostick and his family to Atlanta, GA. As a follow up to the raucous Hellfire, Bostick released the contemplative Among the Faceless Crowd in the midst of the pandemic in April 2020. The aptly themed album was about working folks having a hard time getting by. The Daily Vault says, "The haunted feel and moral complexity of these songs inevitably bring to mind Bruce Springsteen's Nebraska. It's a point of comparison one should never make lightly, but it's merited here thanks to the exceptional craft and affecting power of Bostick's songs."
In February 2020 Bostick welcomed his second daughter into the world. In March the pandemic hit and work dried up. In July Bostick's eldest daughter was diagnosed with Rett Syndrome, a rare and severe genetic disorder that affects all aspects of her life. In the midst of these global and personal trials, Bostick abandoned an album of portraits and penned a collection of love songs to help his wife and him endure. The songs on Grown Up Love (2021) are born from the experience of a couple that has been through the fire.
A stalwart of the Georgia live music scene, Bostick plays 250+ shows a year in bars, breweries, and barbecue joints around the state. 2023's The Rascal Is Back is a collection of original tunes that are staples of his live repertoire. If you need a soundtrack to your weekend or a musical companion on a long drive, look no further than this fun, funny, propulsive set of country and heartland rock.
More information