Event Scheduled
Storytelling Open Mic: NAKED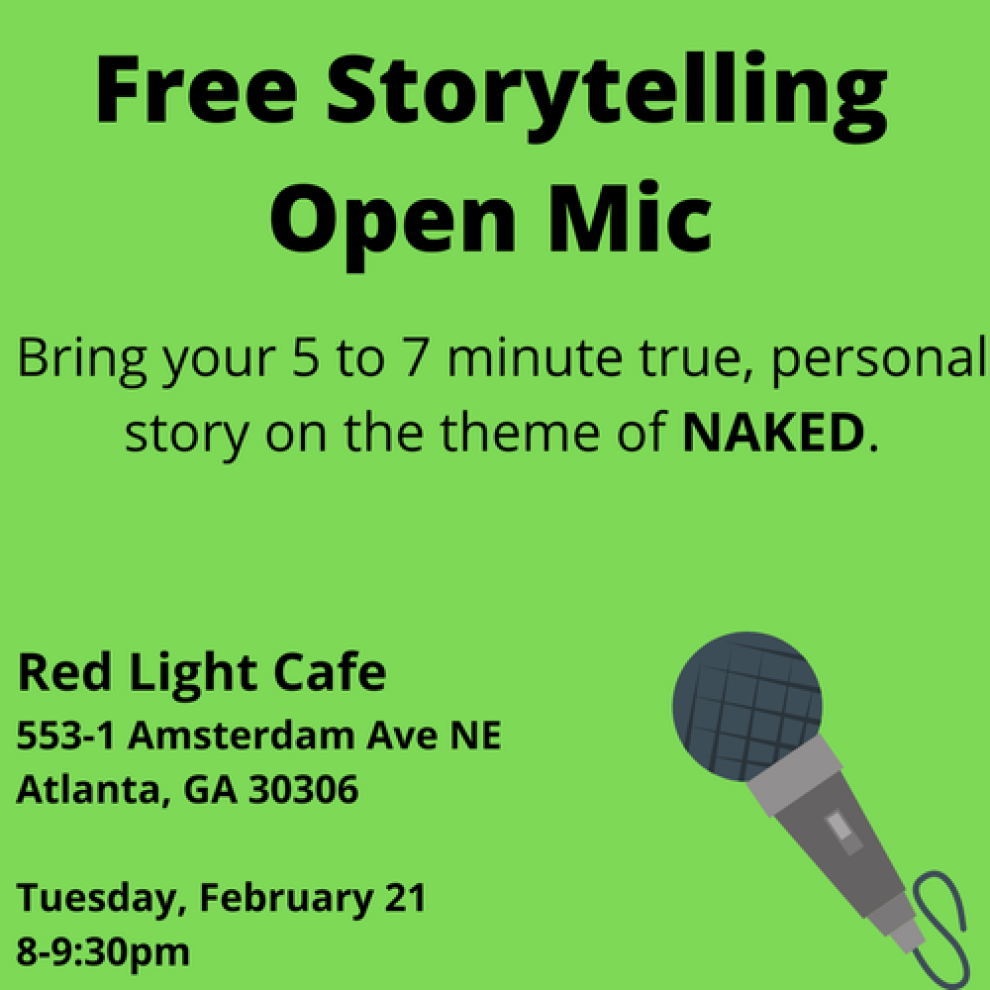 Tuesday February 21, 2023 08:00 PM EST
Cost: ; NO COVER,
From the venue:
Bring your 5 to 7 minute true, personal story on the theme of NAKED! Of course, we welcome any embarrassing and funny stories where you or a "friend" ended up naked. But we also want to hear what you learned when you felt naked and vulnerable. Or when you found out the naked truth.
If you want to share your story with others, please put your name in the hat! We want to hear your stories. No standup or poetry, please.
This FREE event will be held at Red Light Cafe on the 3rd Tuesday of every month.
This Stories Worth Sharing event is hosted by Jessie Miller and Cat Nguyen
COVID-19 precautions: Because this is an indoor event, we will be requiring proof of vaccination at the door. Please bring your vaccine card for entry. Masks are encouraged, but not required.
NO COVER
Doors @ 7:30 PM (proof of Covid-19 vaccination is required by this show's producers; masks are strongly encouraged, but not required; all ages)
More information