Event Scheduled
Bruce-O-Rama Starring Bruce Campbell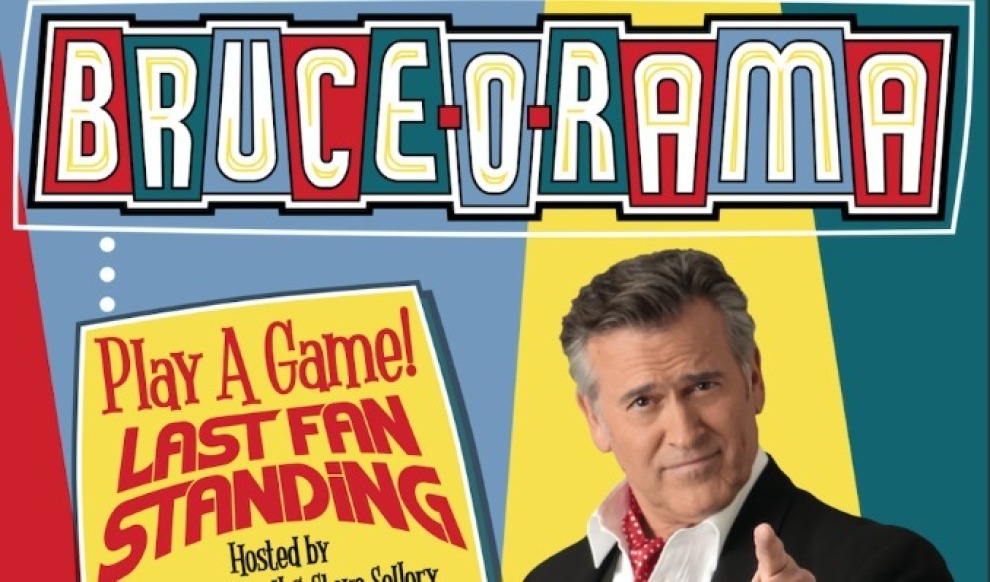 Saturday April 8, 2023 02:30 PM EDT
Cost: $39-$60
From the venue:
PART 1: PLAY A GAME!
Hosted by Bruce, LAST FAN STANDING is not your father's trivia contest. As the only interactive game show created exclusively for fans of pop culture, LAST FAN STANDING tests your knowledge about the things that really matter: Fantasy, Horror, Sci-Fi, Superheroes, Gaming. Everyone in the audience gets to play. Fans answering the most questions correct in the fastest amount of time will come up on stage with Bruce for the Final Face-Off, and one player will be crowned Last Fan Standing!
Followed by a brief break for the crew to clear the stage and for fans to buy more stuff!
PART 2: WATCH A GROOVY BRUCE MOVIE!
Bruce will introduce Bubba Ho-Tep and take questions before the screening. It's a lively half hour of anecdotes, insults and random cash giveaways.
BUT WAIT - NOW HOW MUCH WOULD YOU PAY?
In addition to these two events, depending on the type of ticket purchased, fans can also take home a custom, autographed poster of the event and a portrait-grade photo with the man himself!
Let the good times roll at Bruce-O-Rama!
More information