Event Scheduled
Kristen Englenz & Anana Kaye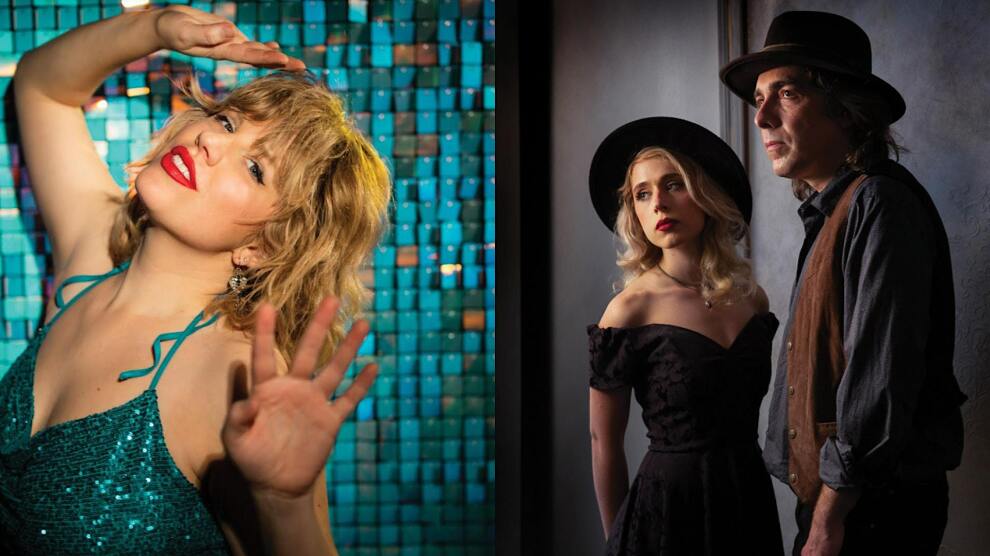 Sunday July 9, 2023 06:00 PM EDT
Cost: $10+
From the venue:
Kristen Englenz & Anana Kaye
Kristen Englenz is a Nashville-based indie singer-songwriter, multi-instrumentalist, and 2009 international bird call imitation champion. Kristen blends her melodies and lyrics to paint musical stories from the findings of her lifelong field research on love. She's also the host of Caterwauling With Kristen, a quirky, informative show on birds, the sounds they make, and the people who love them. She frequently incorporates a bit of this "bird music" in her live shows.
Roots music journal No Depression called Englenz's music "stream of consciousness Beat poetry imbued with good-down-home Southern sensibility." And Stomp and Stammer said, "There is a stirring intimacy to these performances that holds you in their grasp."
Feb 2020, a week before many silent weeks, Englenz released her debut album, ingénue. ingénue was recorded in Nashville by three-time Grammy nominee and producer Ken Coomer, former drummer for Wilco. It includes a collaboration with five-time Grammy winning gospel legends, The Blind Boys of Alabama, on the single "Pray For Rain," recorded at FAME Studios in Muscle Shoals. Kristen heads back into the studio to record with Aaron Lee Tasjan later this summer.
Anana Kaye is a Nashville based Indie Alt-Americana Duo. Hailing from Georgia, the other one, where Argonauts sailed to steal The Golden Fleece and where wine was invented 8000 years ago, Anana Kaye and Irakli Gabriel and their band deliver a unique sound we rarely experience in such potent doses today. With influences including Kate Bush, Nick Cave, Leonard Cohen, and David Bowie their music is a genre bending musical experience akin to twisting kaleidoscope.
2021 marked the release of their collaboration with the late Americana great David Olney, "Whispers And Sighs" which was written and recorded by Irakli, Anana and David in Nashville. The album has been met with widespread acclaim and featured in publications worldwide.
"Together, they create a dreamy song cycle that reveals intimate self-portraits, myths, and existential tales exposing the various crutches we use to cope with our own impermanence. It's as though we are hovering, riding a magic carpet that eloquently transcends time and space."
-NO DEPRESSION
"Unique, sonic landscape that blends the haunting sensuality of European music with the intimacy of Americana"
-MUSIC ROW MAGAZINE
More information