Event Scheduled
Georgia Plant Swap + Sale Tucker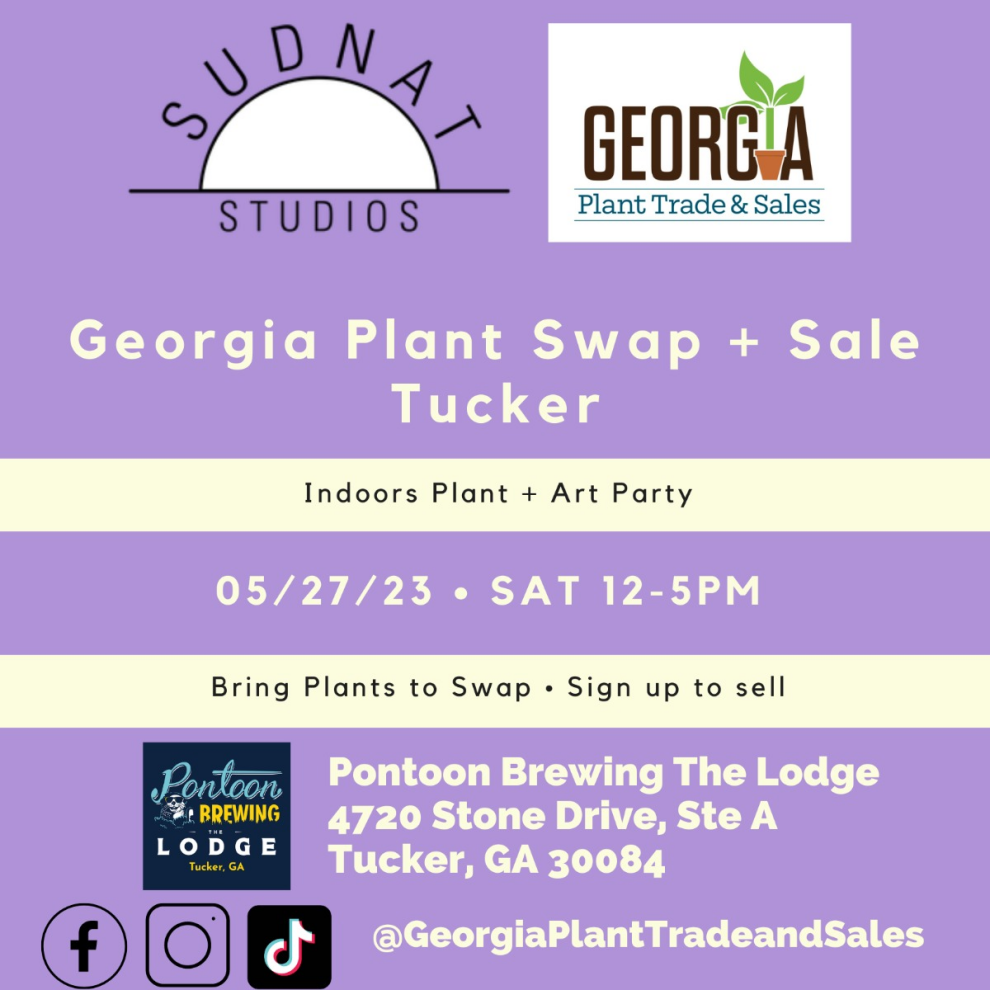 Saturday May 27, 2023 12:00 PM EDT
Cost: Free,
From the venue:
Categories: Home and Garden
Join us for Plant & Art Party!
Swapping? Bring your plants, cuttings, seeds to trade with others in a box. Helpful to have them labeled whether in soil, wet paper napkin, in baggie, or wrapped in moss. We'll have designated swap and free plant areas with no selling in these areas. Send a message to volunteer. Spread the word and See you there!!


Seller Application: https://forms.gle/vpQo94hTezp4azaP7


Georgia Plant Swap + Sale Tucker
Pontoon The LODGE (Tucker Location)
May 27, 2023 (Sat 12-5pm)


FB Group, FB Page, IG, TikTok @GeorgiaPlantTradeandSales
Follow & Like FB Page Georgia Plant Trade and Sales for upcoming events
More information