Ryan Gravel
Urban Planner & Visionary
Ryan Gravel was a Georgia Tech graduate student when he envisioned Atlanta's abandoned railroad tracks serving another purpose. Today construction crews are turning his idea into the Atlanta Beltline, a loop of parks, trails, and (one day) transit circling the city. The urban planner, designer, and founding principal of Sixpitch — who lives along the project in Inman Park — has traveled the world talking about the Beltline, the importance of infrastructure, and cities. Gravel's first book, Where We Want to Live, is was published in 2016.
Tagged In
Wednesday September 7, 2016 12:50 pm EDT
'It is not enough for the community to be engaged; the community needs to lead the decision-making process' |
more...
Wednesday August 10, 2016 07:08 pm EDT
BeltLine creator wins Decatur Book Festival award |
more...
Tuesday August 30, 2016 03:43 pm EDT
Come to the Central Atlanta Library on Thursday and find out |
more...
Friday September 9, 2016 03:00 pm EDT
But it's gonna take density in some areas |
more...
Tuesday September 27, 2016 08:45 pm EDT
'We have to make the Beltline a Beltline for everybody' |
more...
Thursday September 1, 2016 08:00 am EDT
Here are your best bets for this year's Decatur Book Festival |
more...
Monday February 2, 2009 04:59 pm EST
Amtrak, GDOT and Beltline officials wrestle over vital tracks in Northeast Atlanta. |
more...
Monday September 29, 2014 09:37 am EDT
Sunday September 22, 2013 09:24 am EDT
Plus, standoff in Kenya continues |
more...
Friday January 22, 2016 09:04 am EST
Don't expect to see body cams on officers anytime in the foreseeable future. |
more...
Sunday June 14, 2015 08:54 am EDT
Plus, Beltline visionary Ryan Gravel launches own firm |
more...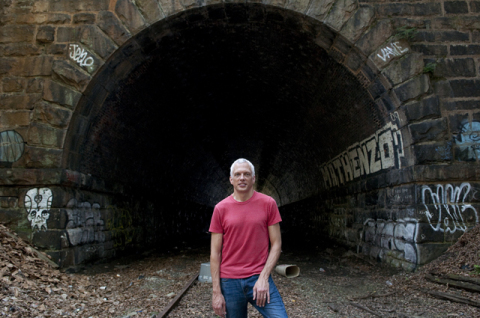 Monday June 22, 2015 04:00 am EDT
The urban planner who envisioned the Atlanta Beltline loves his fellow Atlantans but isn't crazy about dog poop on the Eastside Trail |
more...
Thursday June 25, 2015 01:27 pm EDT
A gigantic wild tunnel in southeast Atlanta |
more...
Wednesday September 28, 2016 01:35 pm EDT
DeKalb County cracks down on absentee landlords, online polls are junk, and more |
more...
Monday May 27, 2019 11:14 am EDT
Atlanta's Official City Plan and Vision |
more...