Virginia-Highland Nightlife
This bare-bones club space beneath the Dark Horse Tavern is best known for live-band "Metalsome" hard-rock karaoke. But 10 High also hosts local and r... |
more...
College hangout with adjacent restaurant and, supposedly, the oldest continuously licensed bar in the city. |
more...
A local blues, jazz, and roots institution that's been around for more than 25 years. The North Highland Avenue storefront, with its signature guitar-... |
more...
Park your '57 Mustang at this Highland restaurant known for "Walking Dead" viewing parties, pub crawls and ol' fashioned burgers and beer. |
more...
Welcoming neighborhood bar with lots of special events, plus cold beer, strong mixed drinks, billiards, pinball and video games. Bonus: an enclosed pa... |
more...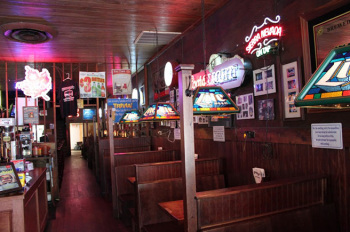 Founded in 1961, George's Bar and Restaurant is a staple of the Virginia Highlands neighborhood. George's has established itself over the decades as a... |
more...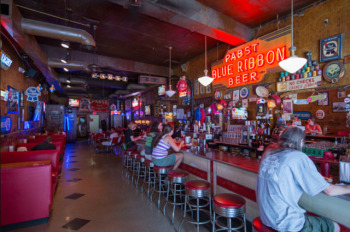 This neighborhood tavern and grill was opened in 1947, and has been serving Pabst Blue Ribbon since the mid 1950s. It's a great place to hang out and ... |
more...
The bohemian living room serves as the city's center of bluegrass and Americana. The venue hosts a variety of other musical performers as well, plus d... |
more...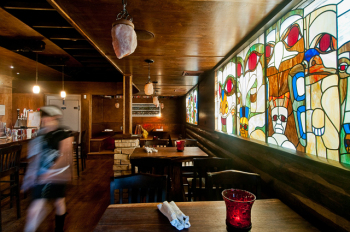 This literary-themed pub channels Twin Peaks and is a popular stop on the way to or from clubbing. Expect seasonal beers, quality cocktails, and creat... |
more...
---
Virginia-Highland Neighborhood Guide - Nightlife, Pubs and Bars